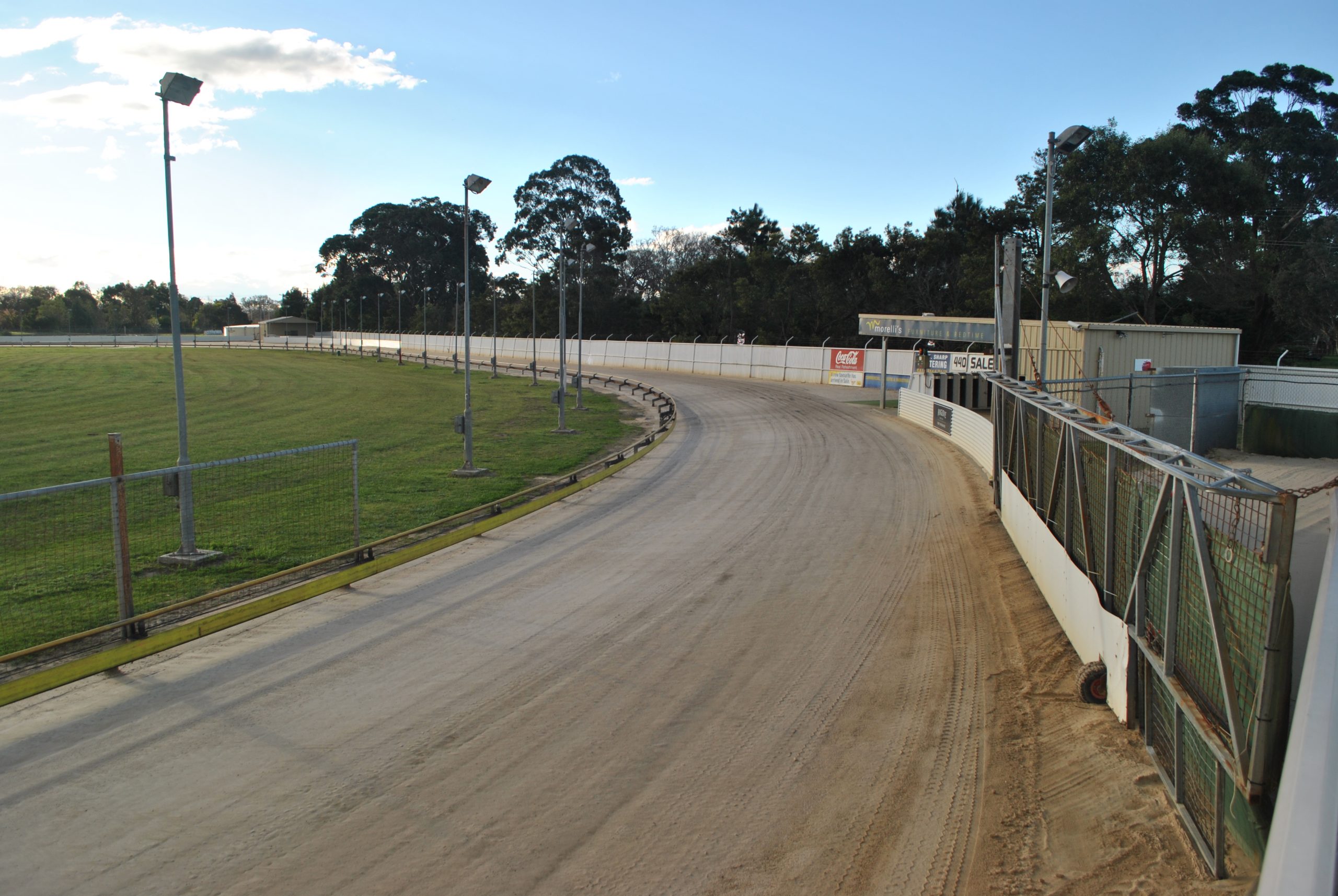 David Braithwaite
THREE greyhounds trained in Rosedale were victorious during Thursday's meeting in Sale.
In the race two 440 metre maiden, Berridale Gem, trained by Jessica McGovern, raced out to a big lead on her way to winning by two lengths from Turbulence, trained by Chris Tilley at Sale.
Sandy Gem, trained by John Connor, won race seven, a 440m mixed grade four and five, ahead of a pair of Woodside-trained dogs, Captain Cruiser for Margaret Read and Bomber's Wonder for Geoff Green.
Audacious Pearl claimed a second win from three career starts for Kevin Wainwright, taking out race nine, a 440m grade seven.
Hustle Hard, trained by Brian Alford at Yarram, dominated the opening 440m maiden, winning by six lengths.
Dr Collette, trained by Bill McMahon at Darriman, led race three, a 440m grade seven, all the way to win from Wigram Road, who came home strongly for Cheryle Ragen at Kilmany. Sweet Life, trained by Kellie Morrison at Kilmany, came third.
Following back-to-back second placings, Flywheel Bella, trained by Sam Bye at Gormandale, won race eight, the 520m free for all. In third place was Eilish, trained in Maffra by Des Douch.
In race 10, a 440m grade six, Milly's Last, trained by Yvonne Andrews at Kilmany, led most the way, but was chased down by Barwidgi, trained by Jenny Gill at Darriman.
Race four, a 440m mixed grade six and seven, was a three-way battle, with Esfahan winning for Gary Joske at Jeeralang Junction, ahead of McMahon's Harrison House and Gill's Tarlee.
Desert Flame, trained by Kate Gorman at Tanjil South, won race five over 520m, with Geena Bale third for Susan Northway at Heyfield.
Backing up from a win at Sale on Sunday, Scorching Sun, trained by Ben Joske at Yinnar South, took out race six, a 520m grade five.
Scorching Sun and Citadel Of Chaos, trained by Douch, came to the post together, with the former winning in a photo. Airly Spence, trained by Kym Russell at Sale, finished third.
Bit Of Pepper, trained by Chloe Kerr at Warragul South, won the race 11 440m grade five by a nose from a fast-finishing Dr Carmel, trained by McMahon.
The first of 12 races at Sale on Sunday will leave the boxes at 5.44pm.
The feature will be race four, the GRV Vic Bred 440m maiden final at 6.43pm.