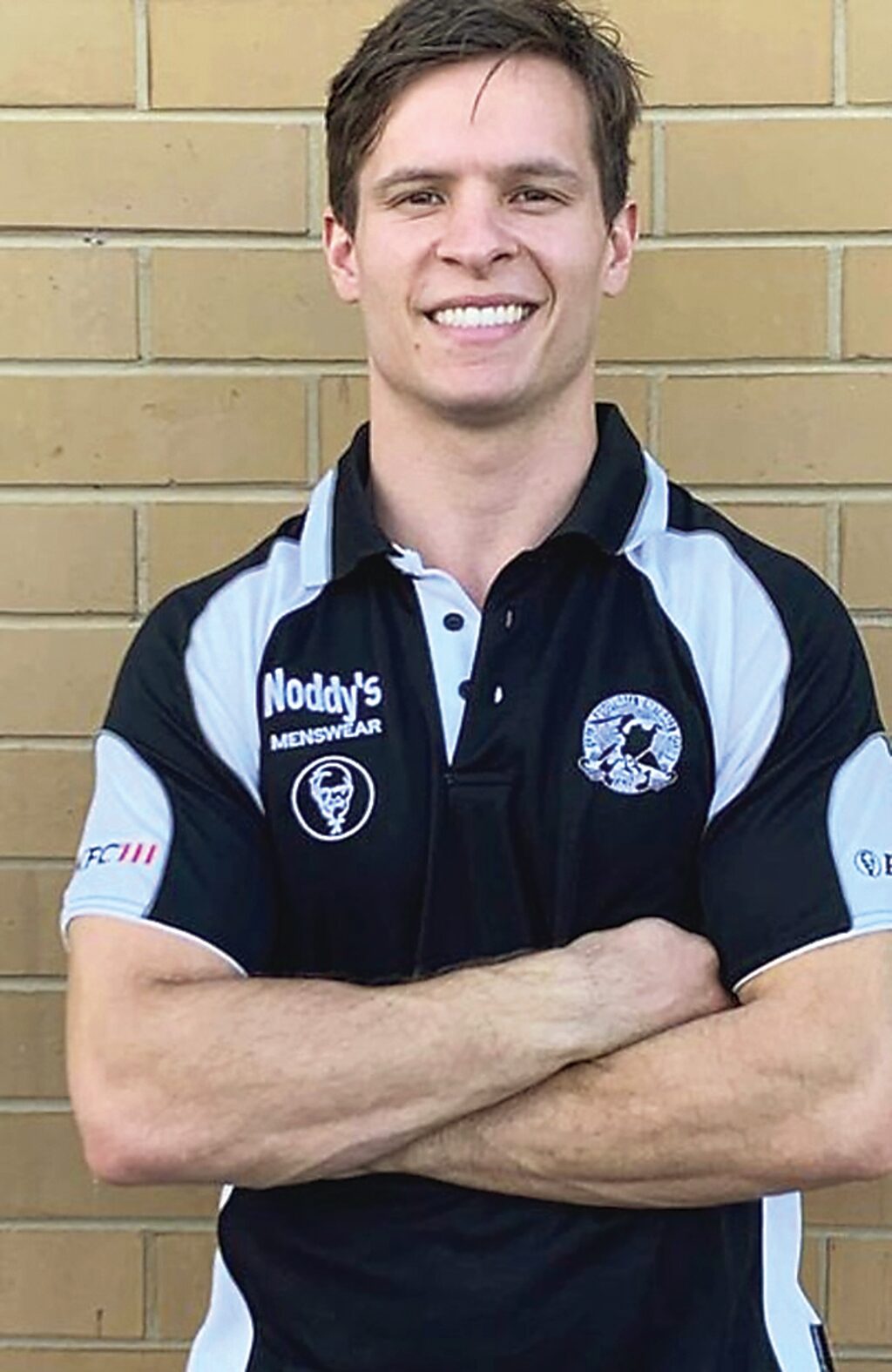 Liam Durkin
Sale midfielder Shannen Lange claimed the Trood Award and Rodda Medal for the Gippsland League best and fairest.
Lange went into the count as one of the favourites, and ended up polling 14 votes from his 10 games this season.
The 27-year-old attracted the umpires attention on five occasions, getting three votes four times.
Lange enjoyed playing against Bairnsdale particularly, and was judged best on ground in both matches.
He also polled three votes against Maffra in Round 1 and Warragul in Round 9.
A two-vote game against Morwell in Round 7 ended up being the difference, as Lange ended the count two votes clear of surprise runner-up Sam Whibley from Warragul and previous Trood Award and Rodda Medallist Tom Marriott from Leongatha.
Lange formerly played at VFL club Port Melbourne and returned home to the Magpies this season.
Sale has now produced three of the previous four Gippsland League senior best and fairests.
Jack Lipman won the award in 2019 and Kane Martin in 2017.
As well as Lipman and Martin, Lange now joins Bob Mason (1954, 1955), John Nix (1957), Adrian Cox (2008) and Luke Collins (2012) as Magpie players to win the Trood Award and Rodda Medal.
Lange also won the Gippsland League Most Valuable Player award earlier in the season, and was named captain of the Team of the Year, with Wonthaggi's Jarryd Blair named coach.
The Rex Hartley Medal for the Reserves best and fairest proved that age is just a number.
Veteran Maffra defender and former senior captain Ben Batalha took out the award, polling 11 votes, two clear from Moe 200 gamer Clinton Taylor.
Morwell's Will Kennedy also finished equal second, along with Bairnsdale's Tyan Rees.
The long sleeve wearing Batalha provided the Eagles with many rebound 50s this season as he continually picked balls off sitting across the half back line.
In junior grades, the Wilkinson Medal for thirds best and fairest was won by Morwell's Zac Carlson, while the Shaw Carter Medal for fourths best and fairest was won by Wonthaggi's James Lewis on 19 votes, one clear of Traralgon's Josh Hamilton.
Those working behind the scenes at club land were also recognsed for their efforts with Joe Hutchison Recognition of Service awards.
Recipients were Amelia Evison (Traralgon), Kellie Bertrand (Morwell), Paul 'Slugger' Walsh (Moe), Danielle Anstee (Sale), John Wals (Maffra), Chris Soumilas (Drouin), Michael Ireland (Warragul), Billy Royal (Bairnsdale), Darren Brown (Wonthaggi) and Deb Vanstone (Leongatha).
The count was held online and broadcast through YouTube.
TROOD AWARD AND RODDA MEDAL 2021 LEADERBOARD
Shannen Lange (Sale) 14
Sam Whibley (Warragul) 12
Tom Marriott (Leongatha) 12
Aaron Heppell (Leongatha) 11
Alex Carr (Maffra) 11
Jack Blair (Wonthaggi) 11
Jarryd Blair (Wonthaggi) 11
Kristian Jaksch (Moe) 10
Matt Northe (Traralgon) 10
Ben Willis (Leongatha) 10