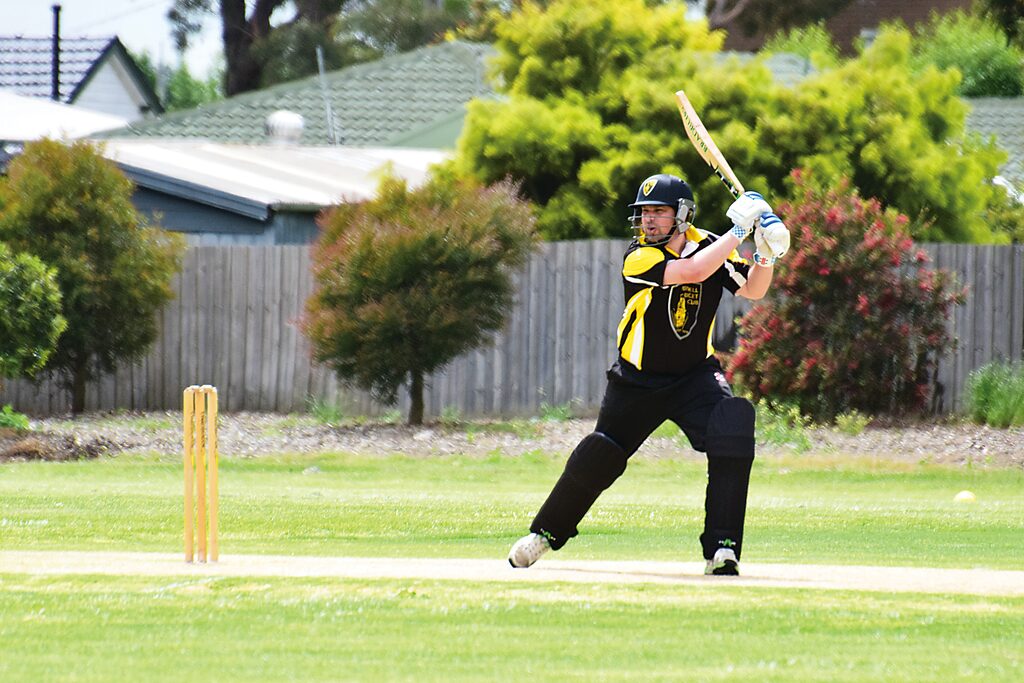 JOSH FARRELL
CRICKET
By JOSH FARRELL
GIPPSLAND will be home to a new Twenty20 cricket competition in 2021, with the exciting Kookaburra T20 Smash bringing eight teams from different leagues together to battle it out.
Gippsland cricket fans will no longer have to travel to Melbourne to watch exciting T20 cricket and will even have the opportunity watch it from the comfort of their own homes.
Gippsland T20 Smash is set to bring clubs together from the Traralgon District Cricket Association, the Latrobe Valley and District Cricket League, the Sale-Maffra Cricket Association and the Leongatha District Cricket Association.
Local clubs Ex Students, Toongabbie, Yarram and District and Morwell have been invited to play in the competition, along with Stratford, Maffra and Collegians (SMCA) and Leongatha Imperials.
While only a select number of clubs will be able to play in the competition, the goal is to create the best spectacle possible with clubs having the option to bring marquee players on board.
All clubs will have the opportunity to bring in six marquee players from their competition to an 18 man roster and can use up to four of them in a game.
The competition has come about thanks to a small sub-committee who has worked hard to start up the region's first T20 competition.
Ex Students cricketer Lee Stockdale formed part of the sub-committee, and said it was an exciting prospect to see what the competition could do for cricket in the region.
"We are trying to make the product really good … there will be a lot of Friday night games, there will possibly be some double-header games played on a Sunday as well," he said.
At this stage the teams have been announced with no fixture yet, although Stockdale is hopeful they will be able to get a large amount of games together.
"It's obviously a challenge with weather and COVID and we have a bit still to iron out with the fixture, but we hope we can get a lot of cricket in," he said.
Kookaburra has come on as a major sponsor and encouraged the use of the pink balls to ensure the best viewing experience for fans.
All matches will be live streamed through a designated Facebook page to ensure maximum engagement. Automotive company MG has also come on as a sponsor for the tournament, with the winning team taking away a new car.
Stockdale hopes the competition can grow in the coming years to include teams from Bairnsdale and Warragul, but said it was important to make sure the first edition gets off the ground strongly.