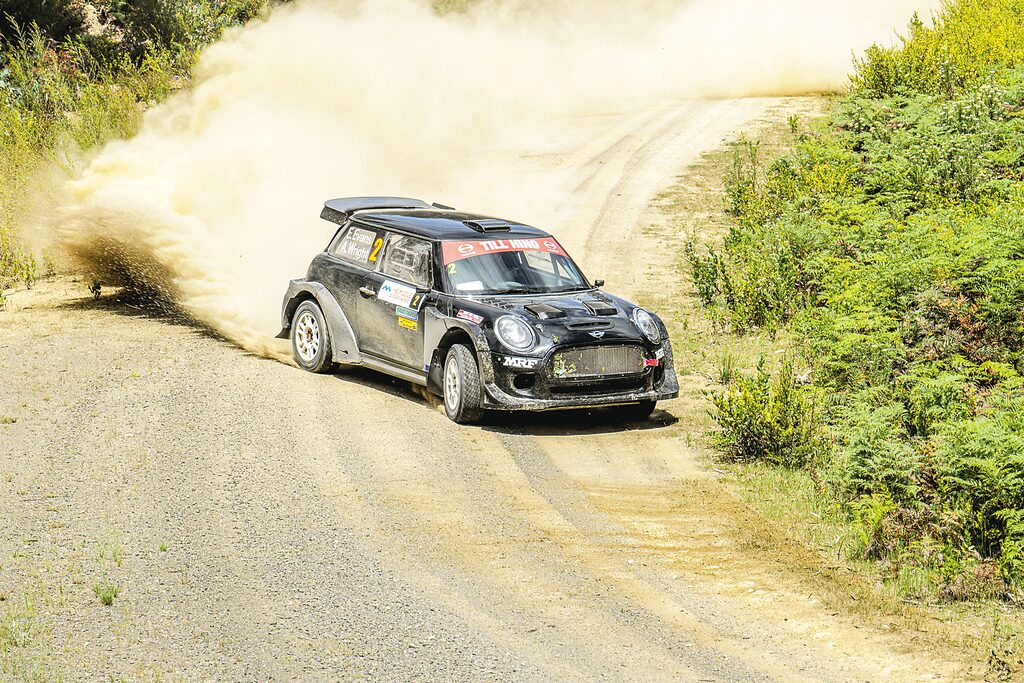 The Gippsland Rally has been run and won with competitors from across the country competing in the stages just outside of Heyfield.
The first stage started in the forest close to Cowwarr Weir and travelled up Stoney Creek Road to Murderers Hill.
The teams then refuelled their cars at Murderers Hill and started the next two stages travelling down Black Range Road to Chesterfield Road.
Adam Wright and Eli Evans finished the first heat on top of the standings in their Mini Cooper more than one point ahead of their closest competitor.
"Adam's doing really well, it's our first event together and it's been a lot of fun," Evans said.
"The Mini Cooper AP4 is going well, it's well suited to these roads.
"They're quite 'switch back' stages that require a really balanced car and I think we've got that well sorted," he said.
The afternoon stages of Heat Two were make or break for many crews.
Some planned to maintain their pace from Heat One, and some tried harder to gain higher positions.
Darren Windus and Joe Brick overcame issues in their first heat to dominate Heat Two and take out the overall win for the weekend.
"We persevered and made it through the heat and had a big crack in the afternoon stages and got from fourth to first," Windus said.
"I had a great time, honestly the second heat was sensational, I couldn't fault him (Darren), we didn't think we'd win outright, so this is a bonus," Brick said.
"The kilometres were crucial, the stages were excellent – It's a great rally – It'll be a successful Australian Rally Championship round (next year) I can guarantee it.
"The roads are awesome, we had an absolute ball."
Local team Nick Seymour and Gordon Grant finished in the top 20 in the Wilmour Motors sponsored Ford Fiesta.
The event organisers with to thank everyone involved, the volunteer officials, the competitors and great support from The Middle of Everywhere.