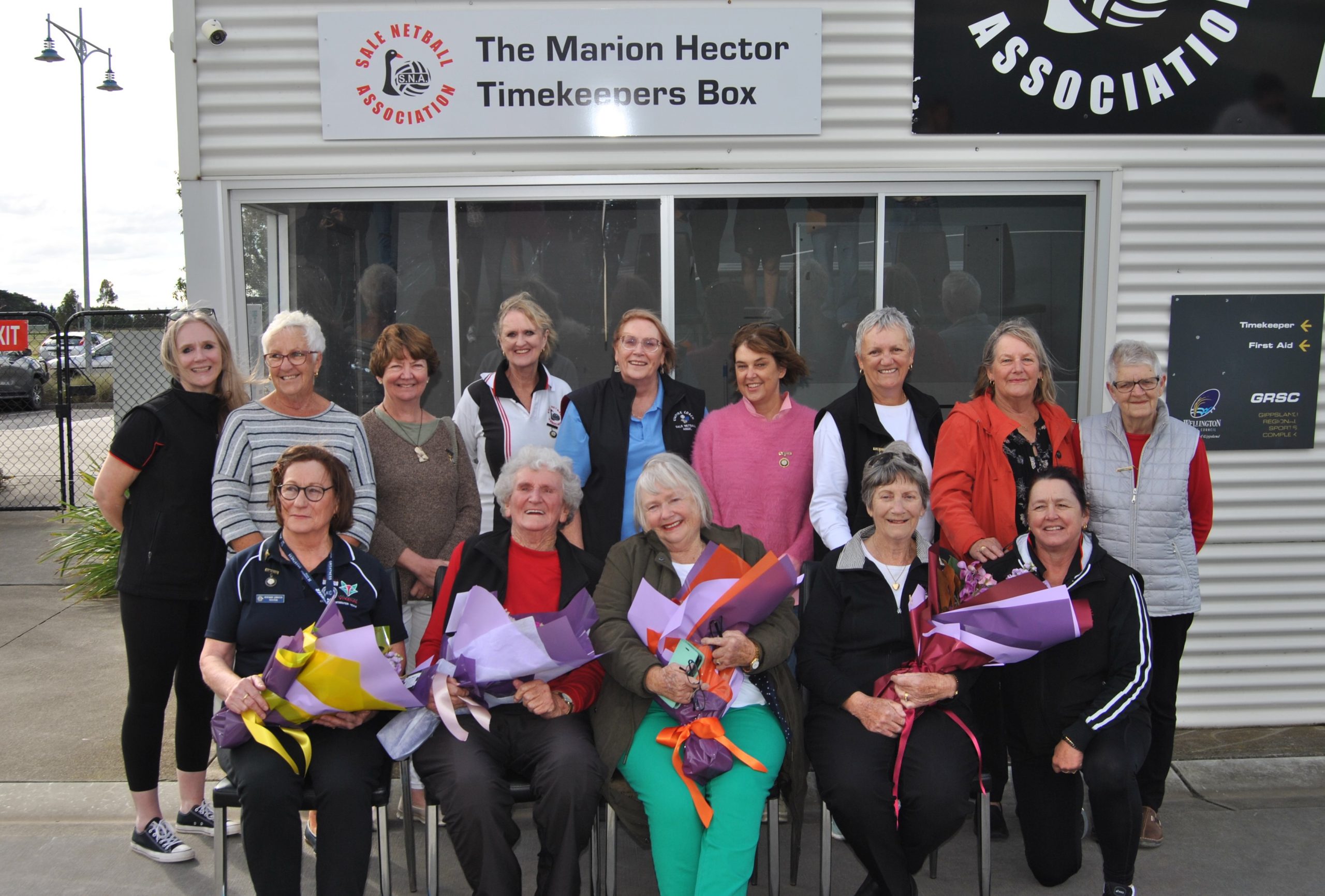 A stalwart of Sale's netball community has been honoured for her decades of contribution to the sport.
The Marion Hector Timekeepers Box was unveiled at the Sale Netball Association's (SNA) inaugural Life Members Day, held at the Gippsland Regional Sports Complex two weekends ago.
As its name implies, the booth pays tribute to Marion Hector, in recognition of her many years of selfless service to the Association.
It's a fitting tribute for the dedicated volunteer, as Association president Pam Sellings explained to the Gippsland Times.
"Most people within the SNA associate Marion with timekeeping," Ms Sellings said.
"For many years, it was her voice over the loudspeaker directing games.
"People who haven't been around the courts in years still reminisce about 'Mrs Hector's voice on gameday'.
"Naming the Timekeeper's box in her honour, seemed to us like a way to ensure that her name will always be associated with gameday."
Since moving back to Sale in 1977, Mrs Hector has played a very active role within the Association as a player, coach and umpire.
She also served four years as secretary of the committee and seven consecutive years as president, from 1993 to 1999.
Furthermore, she was integral in restructuring the junior competition, allowing girls of all ages to participate.
Wellington Shire Mayor Ian Bye was on-hand to reveal the newly-named booth in front of its namesake, her fellow Life Members, and relatives from her extended family – including her grandchildren and great-grandchildren.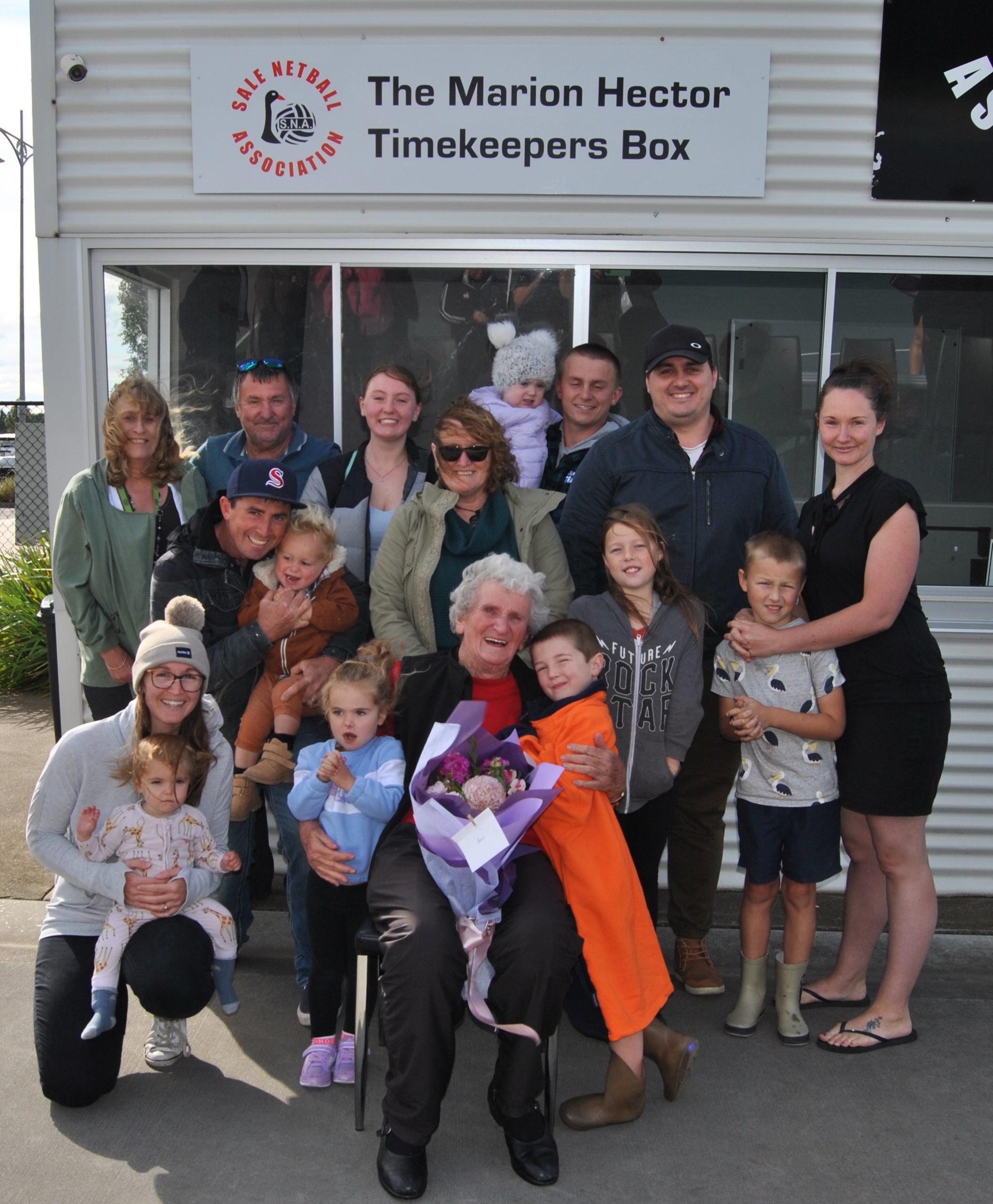 Their appearance was kept a secret from Mrs Hector, who was surprised and overjoyed to have their company on the day.
Mrs Hector described the recognition as "marvellous."
"It's funny, you know – I always thought that I would like a shed named after me," Mrs Hector said.
"But when I was gone, not while I was still alive!
"Anyhow, I felt very honoured."
Three of Mrs Hector's fellow Life Members were also recognised on the day, with each having an outdoor shelter named in their honour – again with the Mayor making the reveal.
No doubt the legacy of all four has been cemented for many decades to come.