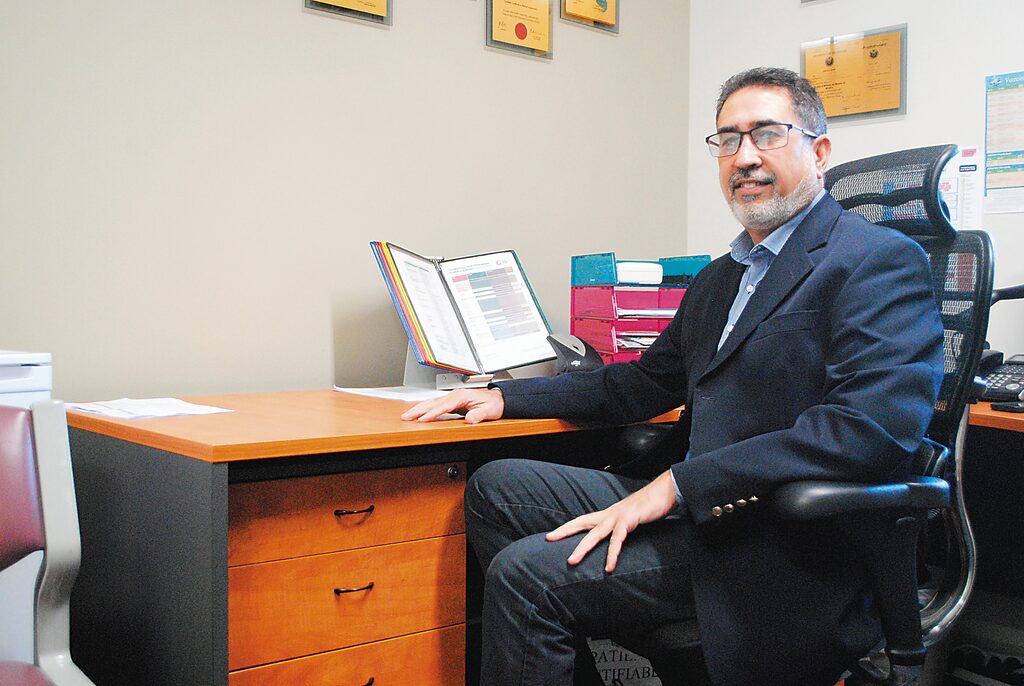 One of Australia's leading medical bodies is calling for more Federal investment in general practice.
The Royal Australian College of General Practitioners (RACGP) recently launched its Federal Election Statement, calling on whoever wins government to provide continuous and comprehensive GP care.
Sale-based practitioner Dr Yousuf Ahmad is leading the RACGP's push in Gippsland.
Dr Ahmad believes that the future of general practice care should be front and centre in this Federal Election campaign.
"GPs, practice managers, nurses, receptionists, and administrative workers are needed now by patients in Gippsland more than ever before," Dr Ahmad said.
"Practices are delivering COVID-19 vaccines and boosters as well as influenza vaccines, caring for people with COVID-19 as well as those patients who have delayed or avoided consultations and screenings during the pandemic."
These issues, coupled with those that general practice is already trying to address, have resulted in greater pressures on clinics and staff.
"It's important to remember that we were already facing an ageing population, rising rates of chronic disease such as diabetes and more and more patients presenting with mental health concerns," Dr Ahmad said.
"There are fault lines in our health system that if not properly addressed will lead to patients in areas such as Gippsland not being able to access the care they need."
To address these issues, the RACGP has put forward several proposals which include:
· new service incentive payments to improve regular, continuous, and preventive care for older people;
· increasing Medicare rebates for patients who need longer appointments with their GP;
· retaining telehealth rebates for patients to have longer telehealth consultations with their GP via telephone;
· a new service incentive payment for patients with mental health issues that supports the grouping of a services including a GP mental health treatment plan and a physical health assessment;
· a new service incentive payment for people living with disability that provides for a health assessment and completion of National Disability Insurance Scheme reports and documentation, and;
· greater investment in rural healthcare, including increasing Workforce Incentive Programs with additional payments for GPs who use advanced skills in rural areas.
The ruling Coalition government has already thrown its support behind the latter proposal, having promised a $146 million package to support placements and other incentives in regional and rural areas.
Dr Ahmad said the RACGP welcomes the announcement, but that it doesn't go far enough to provide a sustainable rural health system.
"It's good that they've actually accepted a lot of the recommendations by the RACGP by providing more training posts in rural areas, as well as more incentives to actually come and work in rural areas," Dr Ahmad said.
"So the entry system has been provided some boost, but the problem is sustainability.
"What we are asking for is more incentive payments to continue working in rural areas, as well as the medical rebates boosted in rural areas, because there are still discrepancies in outcomes."
The RACGP's Statement has received provisional support from both major parties.
In a statement to the Gippsland Times, Member for Gippsland Darren Chester said the Federal Government understands the difficulties and pressures the healthcare sector has faced over the last couple of years with the pressure of the pandemic.
"Improving accessibility to healthcare, including doctors is a priority and that is why the Federal Government has made Medicare subsidised telehealth services permanent and delivered more bulk billed GP services," Mr Chester said.
"The Government is also supporting more young doctors and medical professionals moving to work and live in our regions with additional places for students to study medicine at rural campuses and eliminating outstanding HELP Debt for eligible doctors or nurse practitioners who work and live in rural, remote or very remote locations."
Labor candidate for Gippsland Jannette Langley has also indicated support for the RACGP's proposals.
"Labor will boost workforce incentives for rural and regional GPs to support the engagement of nurses, allied health and other health professionals and provide multidisciplinary team-based care," Ms Langley said.
"We will expand the Innovative Models of Collaborative Care program across rural and regional Australia to attract, support and retain rural health professionals."