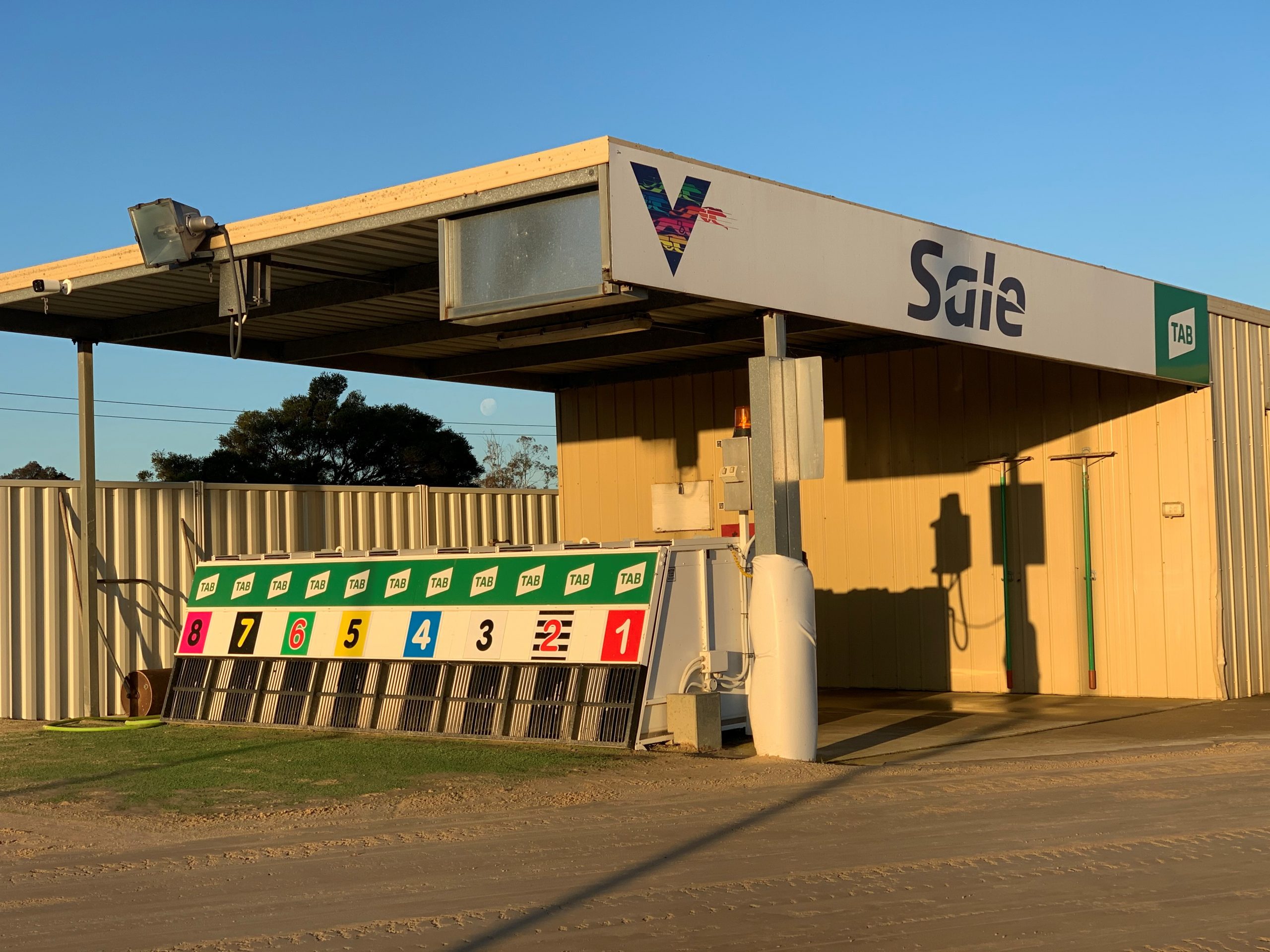 David Braithwaite
NICHOLAS Rose produced an impressive finish to win during Sunday night's Sale greyhound meeting.
In race six, the 440 metre mixed grade four and five, Nicholas Rose, trained at Rosedale by Jeff Chignell, made a move on the turn, clearing away to win by six lengths in 24.7 seconds.
After winning at Sale a week earlier, Inuka, trained by Bill McMahon at Darriman, led early before finishing third.
McMahon had a good start to the program, winning the first two races, both 440m maidens.

In race one, Dr Serenity avoided trouble approaching the first turn, which saw two dogs fall, including favourite Zothan's Magic. Dr Serenity won by two lengths from Autumn Lynx, trained by Wayne Boreland at Seaspray.
Bill and Judy McMahon produced the quinella in race two, with Dr Topaz winning from Dr Francisco.
The night's feature race, the 440m grade five final, was taken out by Dream Wizard for Sean Lithgow at Devon Meadows.
Favourite Fortuna Bale, trained by Mark Delbridge at Balliang, led early, but drifted slightly entering the home straight, opening the door for Dream Wizard to finish strongly and win by a length in 24.84s.
Perfect Colour, trained by Jane Reynolds at Pearcedale, finished third.
Race four, a 440m restricted win event, became a match race between Lara's Love, trained by Dawn Johnston at Boisdale, and Shard Colour, trained by James Reynolds at Pearcedale, with the local dog getting away in the home straight to win by half a length. In third place was Madalia Daisy, trained at Rosedale by John Connor.
Camila, trained by Jenny Gill at Darriman, won race five, a 440m grade five, by four lengths from Aston Kenji, trained by Gary McMillan at Nambrok, with Foxzami Raptor third for Yvonne Andrews at Kilmany.
Locally-trained dogs claimed the heats of the 440m series restricted to dogs with three to six wins.
Burning Mountain won the first heat for Stephanie Tyler at Boisdale. The second was won by Aston Frigate, trained by McMillan, while Ballymac Vicar, trained by Des McPhie at Kilmany, also booked a place in next Sunday's final by finishing third.
The race three 440m grade five was won by Crackerjack Zave for Carly Poulter at Lethbridge. In second place was Dr Lynch, trained by Bill McMahon, with Airly Liberty, trained by Lesley Russell at Sale, third.
Race eight, the 520m mixed grade four and five, was won by Aston Silk, trained by Jason Thompson at Pearcedale, in 29.29s, ahead of Carrie, trained by Gill.
There was a three-way battle in race nine, another 440m restricted win event, with Jayville Jewel victorious for Todd Chatwin at Johnsonville.

Clan McMillan finished third for McMillan. In another close finish, just 1.29s separated the first four dogs in race 10, another 440m restricted win race, with Zipping Valerie victorious for Delbridge.
Sale will host a twilight meeting on Thursday.