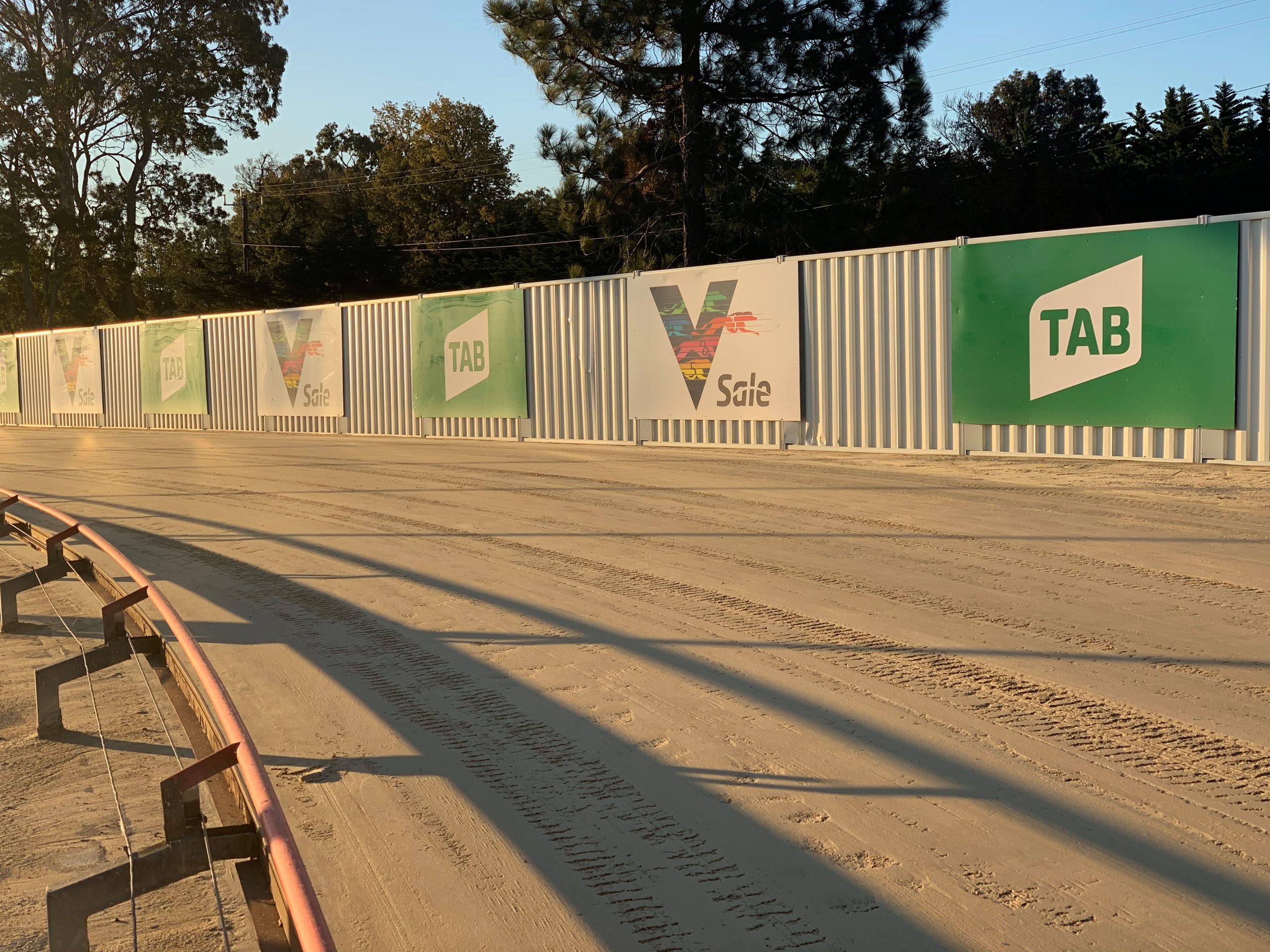 David Braithwaite
WELLINGTON Shire-based trainers made their mark during Thursday's Sale greyhound meeting.
Dr Rozzie, trained by Bill McMahon at Darriman, cleared away on the back straight on the way to winning the race five 440 metre grade five by six lengths in 24.92 seconds. Airly Pablo, trained at Sale by Lesley Russell, was pipped for second place.
Continuing the winning run of dogs from the Darriman kennels, Jenny Gill trained a quinella in race eight, the 520m grade five. Carrie won after overtaking kennelmate Camila at the top of the straight.
In the race six 440m grade five, Victory Chase won for Briagolong trainer Matt Clark in 24.82s, just ahead of Vice Grip, trained by Gerard O'Keeffe at Neerim Junction, who made a late lunge. Spolly Bear finished third for Steve Spoljaric at Kilmany.
Tippa, trained by Des Douch at Maffra, led race seven, the 520m grade five, all the way to win in 29.39s. General Collinda, trained by Steph Tyler at Boisdale, was a clear second, while Douch's Ha Ha MacGyver placed third.
Duke Of Airly, trained by Bruce Russell at Sale, finished strongly to win the race 12 440m grade five. Destini Trucker finished second for Ron Winter at Denison after leading for much of the race, while Aston Kenji, trained by Gary McMillan at Nambrok, came third.
The program began with Assassinate winning at 440m maiden for Billy Stockdale at Hastings.
Coming off a win at Warragul a week earlier, Bidgee Boy, trained by Justin Bowman at Toorloo Arm, took out race two, the 440m grade seven, by three lengths from Curnow's Blues, trained by Yvonne Andrews at Kilmany.
Ever Lovin' Man recorded a third win from five starts for Ben Joske at Jeeralang Junction, claiming race three, the 440m mixed grade six and seven.
The race four 440m grade five was won by Okay Sam, trained by Rebecca Gibbons at Avalon, two and a half lengths ahead of Sunshine Spolly, trained by Spoljaric.
In race nine, the 440m mixed grade four and five, Matilda Hook, trained at Hazelwood North by Charlie Galea, won by a nose after passing McMahon's Inuka late.
Elanda Bale, trained by Daniel Gibbons at Avalon, won the race 10 440m restricted win event by half a length from a fast-finishing Go Gem, trained by Lesley Russell.
Race 11, another 440m restricted win event, was taken out by Broadway Benny, trained at Tynong North by Gavin Clifton, by six lengths in 24.81s.
A 12-race meeting will be held at Sale this Sunday, beginning 5.49pm.