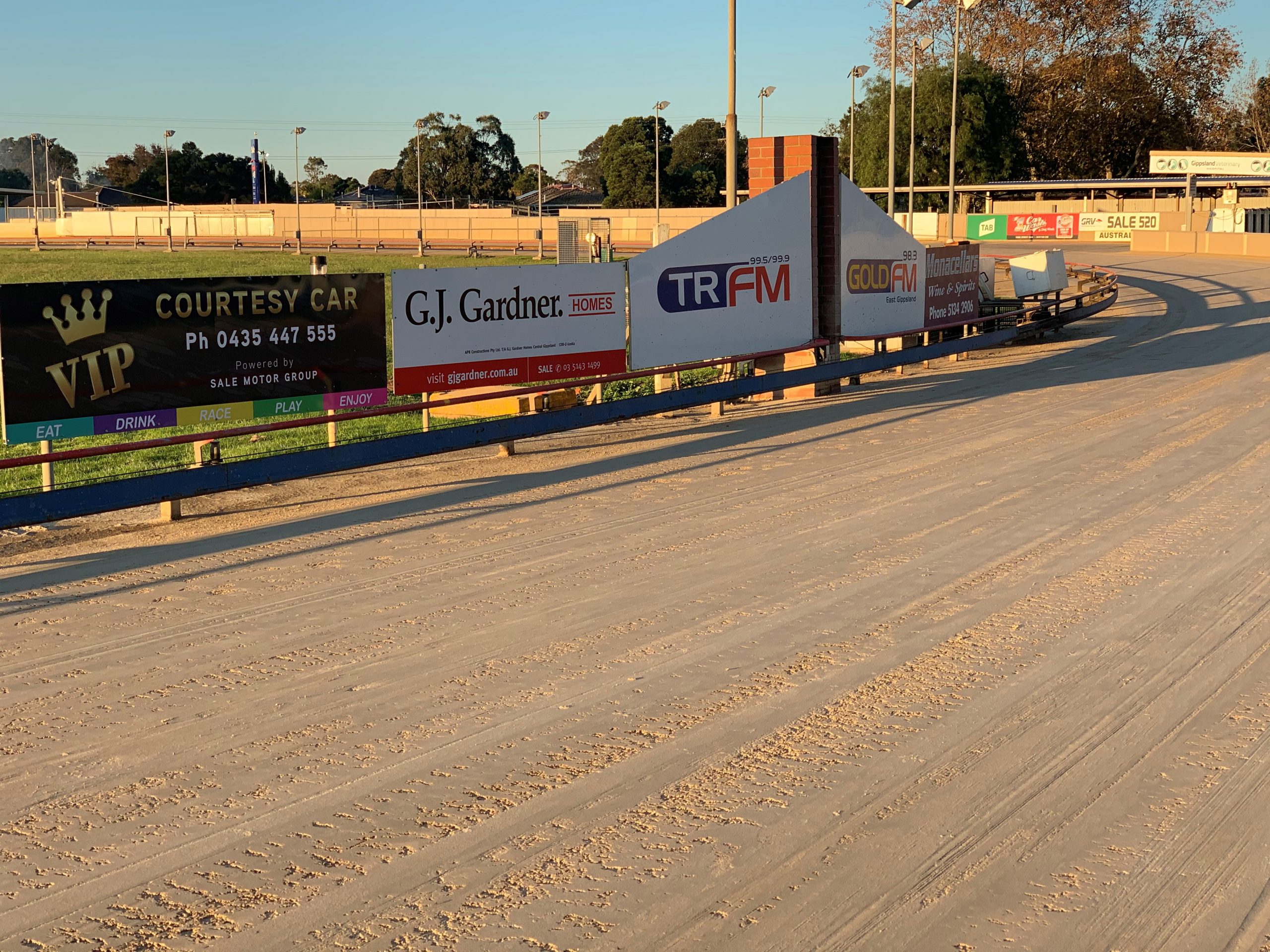 David Braithwaite
YARRAM greyhound trainer Brian Alford notched up two wins at Sale on Thursday afternoon.
Alford's Go Rogue won race four, a 440 metre mixed grade six and seven, by two lengths from Airly Liberty, trained by Lesley Russell at Sale. In third place was Go Nera, trained by Leanne Burke at Alberton West.
Following a second placing on debut, Go Rogue has won his past two races.
Alford had more success in the following race, a 440m grade five, which was won by Sad But True.
Returning to Sale after winning there on Sunday night, Sad But True claimed victory by a nose from Travelling Sands. Piccolo Fratello, trained by Robert Whitford at Yarram, finished third.
The race three 440m maiden was won by Audacious Pearl, trained by Kevin Wainwright at Rosedale.
Race seven, a 520m mixed grade six and seven, was a tight affair, with Armstrong Bobby, trained by Lindsay Fulford at Maffra, getting away in the home straight to win.
Following a win at Warragul last week, She's Our Rocket, trained by Burke, led the race eight 440m grade five all the way to win. California Blond finished third for Susan Northway at Heyfield.
The race one 440m maiden was won by Mussa Jack, trained by John Musselwhite at Lindenow, by seven lengths.
Unwind won the race two 440m maiden for Reg Boyce at Korumburra, ahead of Audacious Leila, trained by Diane Wainwright at Rosedale.
Race six, a 440m grade five, was won by Tyson's Tiger, trained by Justin Bowman at Toorloo Arm, with Duke Of Airly third Bruce Russell at Sale.
The race nine 440m maiden was taken out by Good Boy Colombo, trained by Lui Forte at Moe.
Desert Flame, trained by Kate Gorman at Tanjil South, won race 10, a 440m grade seven, by six lengths.
Just Augusta claimed back-to-back wins for Greg Kerr at Bairnsdale by taking out race 11, a 440m grade seven.
Race 12, a 440m grade six, was a race in two between Ando's Milley, trained by Eddie Lieshout at Drouin West, and Let Out, trained at Kilmany by Yvonne Andrews. Ando's Milley got the break in the home straight to win by a length.
Greyhound racing continues at Sale on Sunday night, with the first race at 5.54pm.