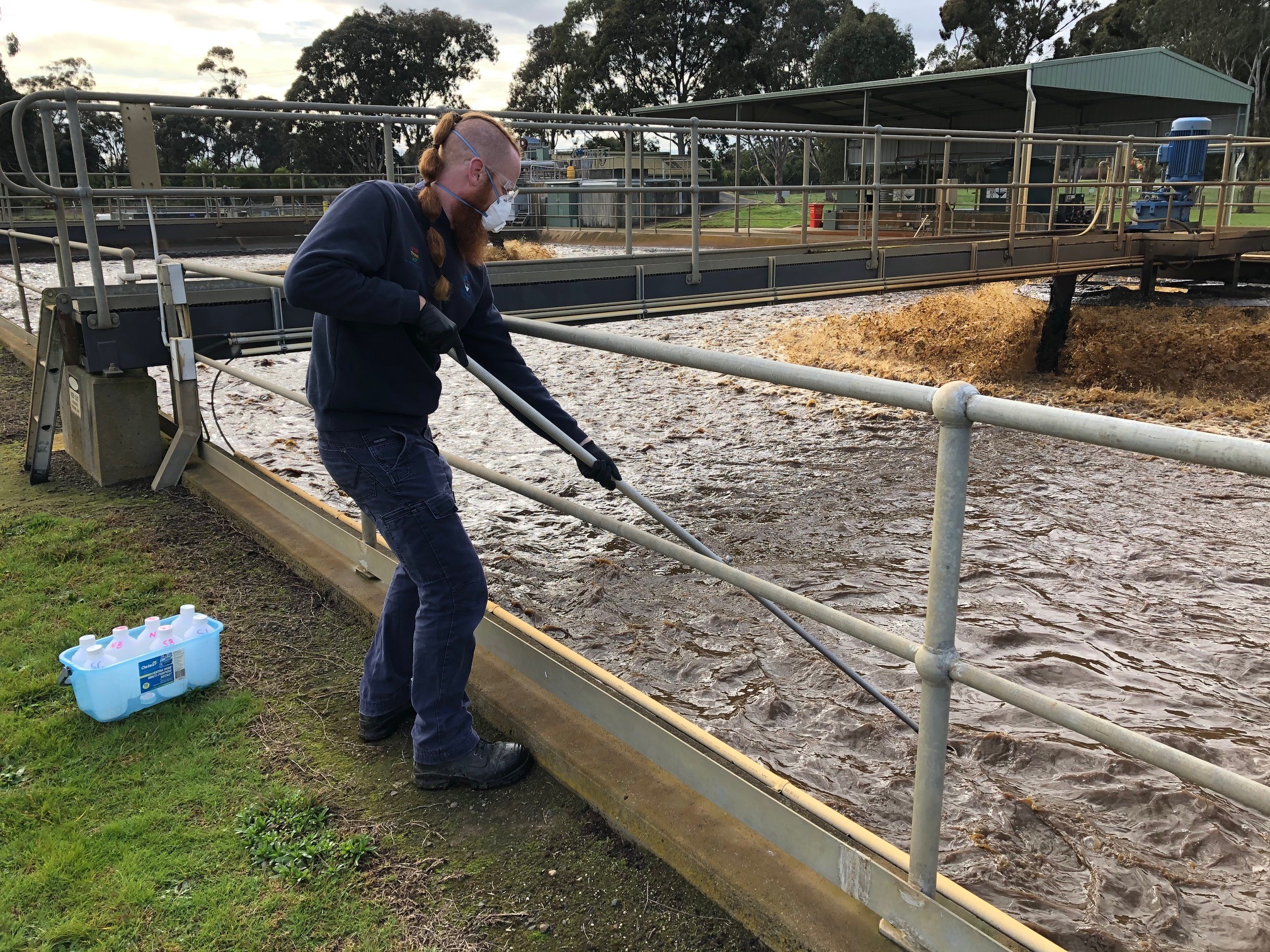 GIPPSLAND Water is taking part in a ground-breaking national project using wastewater sampling to detect and help slow the spread of coronavirus.
Wastewater can hold clues to the presence of coronavirus in communities where there are no known cases.
People who have had coronavirus may shed the virus or virus fragments on used tissues, off their hands and skin when washing, and in stools.
The virus breaks down and viral fragments enter wastewater through bowls, sinks and drains, and travels through the sewerage network.
While viral fragments may indicate that people within a community have or have recently had coronavirus, it can take several weeks for people to shed the virus, which is well beyond their infectious period.
Sewage monitoring may become more valuable as an early detection tool as the number of new infections detected through routine testing reduces.
Gippsland Water managing director Sarah Cumming said the organisation was pleased to be playing an important role in helping to keep Victorian communities safe.
"While the project is in its early stages, testing wastewater may provide an early warning as to where the virus might be present in the community," Ms Cumming said.
"Ultimately, this may help inform policy makers and health authorities to slow the spread.
"We're taking weekly samples at our Moe and Warragul wastewater treatment plants, and at the Gippsland Water Factory.
"Samples are then sent to the laboratory to be analysed for the virus, and that data is used to inform the Victorian Department of Health and Human Services in its efforts to control the virus."
Coordinated by Water Research Australia, the ColoSSoS project (Collaboration on Sewage Surveillance of SARS-CoV-2) collects up to 300 samples a week from across 25 sites across Victoria's metropolitan and regional sewerage network.
Testing of sewage samples collected in Apollo Bay this month has shown viral fragments of SARS-CoV-2, the virus that causes coronavirus.
The virus was detected in wastewater last Friday, from a sample collected from the influent (entry pipe) to the sewage treatment plant on Tuesday, last week.
The Department of Health and Human Services stepped up testing in the area, with the help of local health services.
The Health Department will continue to review sewage test results as well as the epidemiology of coronavirus across Victoria to guide sewage testing locations and the frequency of sampling.