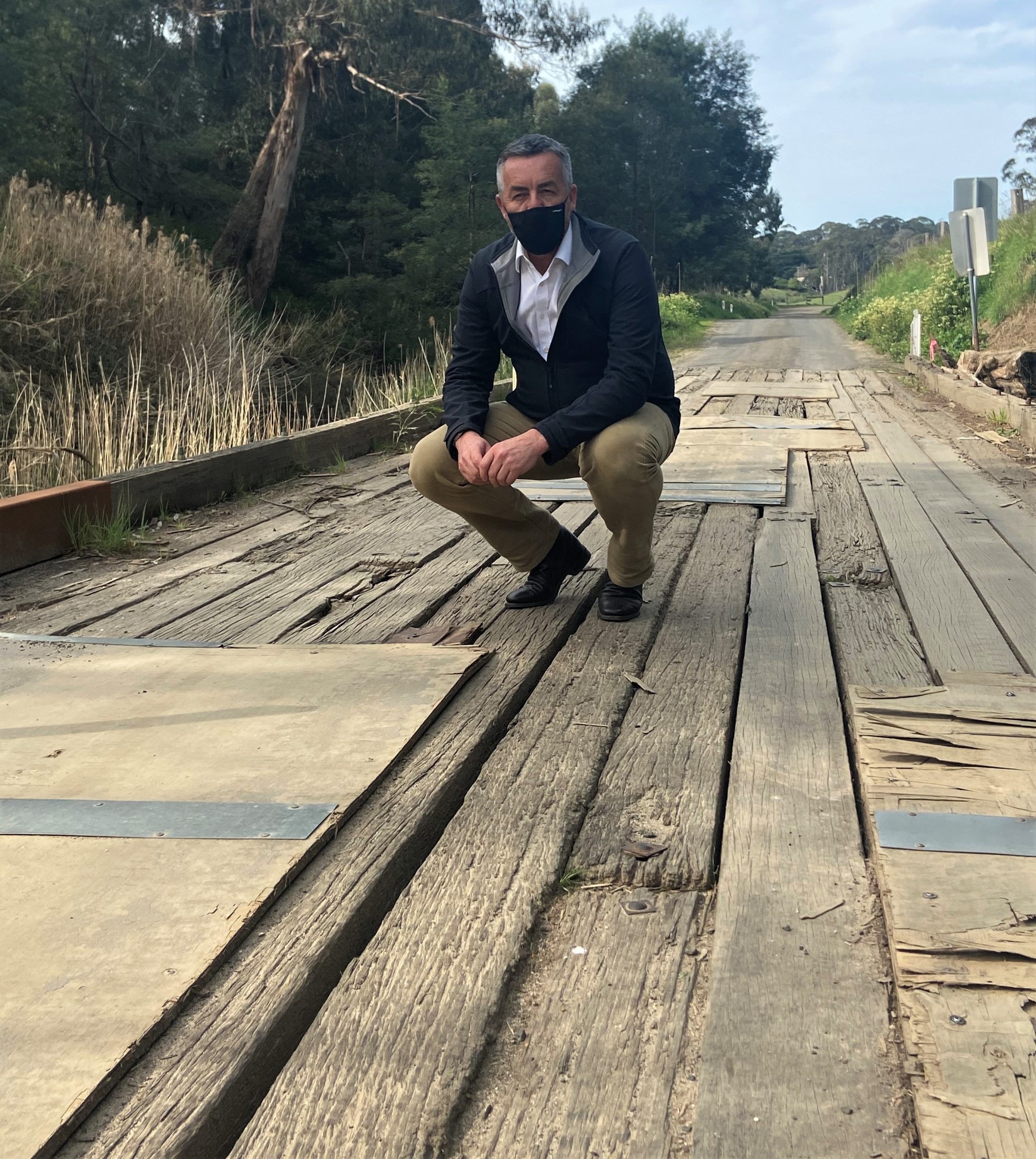 GIPPSLAND will receive almost $1.1 million in federal government funding for better bridges and roads.
Two bridges will be upgraded and a road rebuilt and widened as part of works, with a total value of about $2.2 million.
Sloping Bridge, which crosses the Albert River at Alberton West, will be widened and the approaches altered, with the federal government contributing $401,500 allocated under the Bridges Renewal Program.
Two sections of Pound Road East, part of the over-dimensional route east of Yarram, will be rebuilt and widened, with the government providing $384,964 from the Heavy Vehicle Safety and Productivity Program.

At Traralgon South, $300,000 will be provided through the Bridges Renewal Program to replace the five tonne limited Downies Lane timber bridge with a new concrete and steel bridge with a 44 tonne limit.
Wellington Shire and Latrobe City councils will provide matching contributions.
Gippsland MHR Darren Chester said a disproportionate number of people were killed on rural roads.
"This funding will allow Latrobe City and Wellington Shire to fast-track their highest-priority infrastructure projects to improve safety for all road users," he said.
"This money will provide these two councils with the opportunity and means to further improve roads within their municipality, while also boosting local jobs and the economy."
Deputy Prime Minister and federal Infrastructure, Transport and Regional Development Minister, Michael McCormack, said these three projects were among 350 nationwide receiving more than $290 million in funding.
"With nearly 80 per cent of this funding going to local councils, the outcome of these rounds will support local workers, households and businesses through a difficult time and position the Australian economy for a strong recovery," he said.
"By improving our road network, this funding will also help keep people safe on our roads while making key freight routes more efficient, delivering long-term benefits to drivers, businesses and local communities.
"This includes our truckies, who form an essential part of the backbone of our national economy and have been working tirelessly during COVID-19 to keep shelves stocked, hospitals supplied and the economy moving.
"Now more than ever, the continued roll out of road infrastructure projects is important to support local jobs, underpin economic growth and ensure all Australians can reach their destinations sooner and safer and communities can rest assured that's exactly what our government is doing."