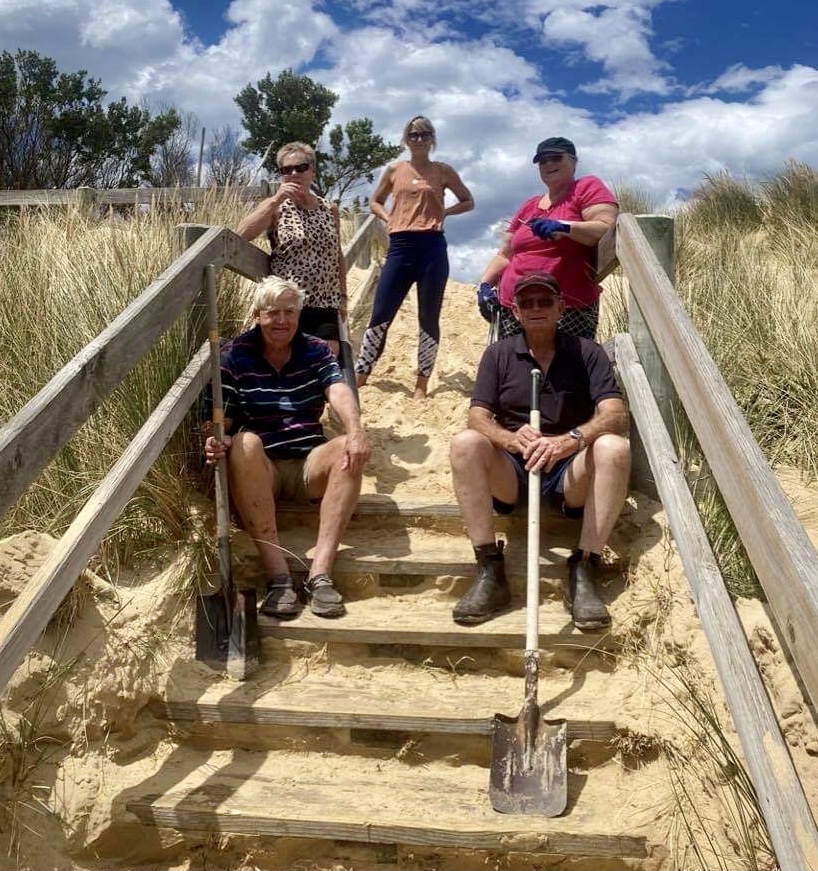 THEY say 'many hands make light work', and at Seaspray on the weekend it's never been truer.
A generous crew of volunteers helped out at the Seaspray foreshore last weekend, after wild weather inundated the Centre Rd stairs with sand.
Other kind souls made sure there were refreshments for volunteers.
It was a massive job, and they'll be back at it in the near future to make sure it is completed.