The redevelopment of Sale Oval has officially been unveiled to the public following two years of construction.
The unveiling took place on Wednesday afternoon with representatives from the Sale Football-Netball Club, John Leslie Foundation and all levels of government in attendance.
Sale FNC president Simon Turnbull said the redevelopment had lifted the whole club.
"We just can't thank the John Leslie Foundation, Darren Chester and the Wellington Shire enough for what they've done for us," Mr Turnbull said.
"It's magnificent that they've given a bit back to sporting communities.
"I think it's a place that everyone (and) all the players are going to really enjoy to be at, and it's a way of bringing … and connecting all of them together."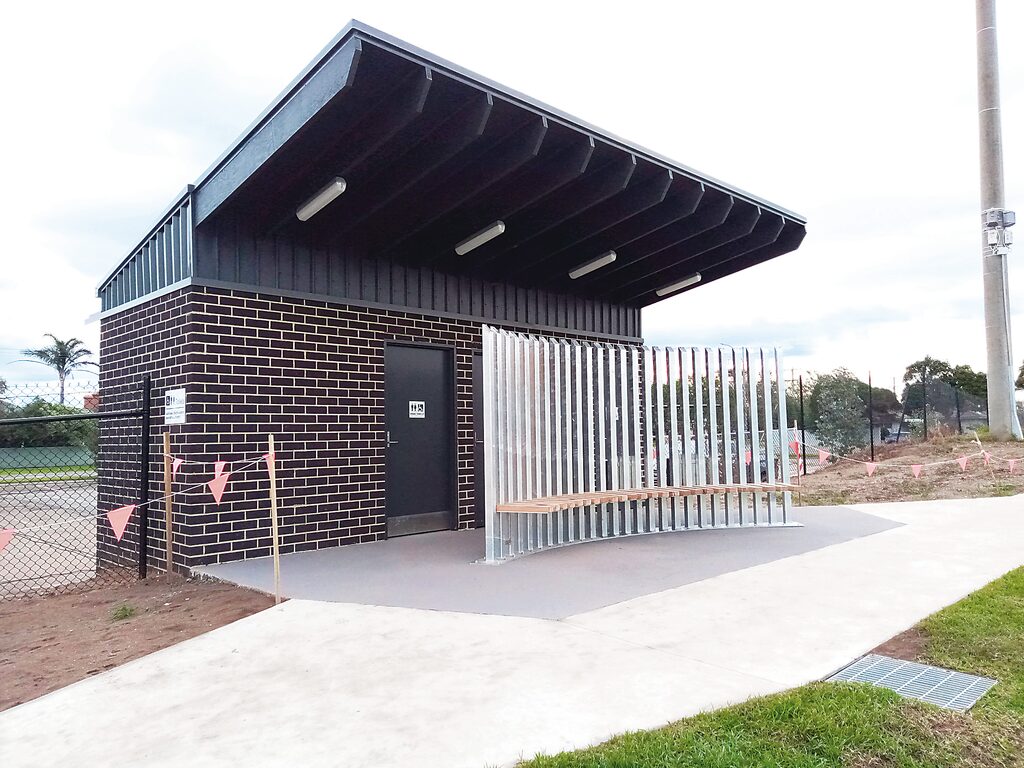 Improvements to Sale Oval began in November 2020 with a full refurbishment of the grandstand's changing rooms.
These works were proceeded by the addition of new amenities next to Past Players Hill, upgraded netball training facilities, the resurfacing of concrete walking areas and further accessibility improvements.
Additionally, the women's changing rooms located underneath "The Nest" have also been fully refurbished for the first time since 1972.
In all, $1.6 million was spent on the redevelopment, kick-started by an initial $225,000 contribution from the John Leslie Foundation.
"This is the way John Leslie worked – he loved to see his money leverage other money," Foundation trustee Brian Castles said.
"It makes it much easier to get other funding from local, state and federal government resources if you've got a private, local contribution, and that's what John Leslie Foundation do."
The Foundation's contribution was followed by $525,000 from Wellington Shire Council and a further $880,000 from the previous Federal Government.
Member for Gippsland Darren Chester was in attendance at Sale Oval for the unveiling.
"I have fond memories of playing at the oval as a kid and I don't think these change rooms have been upgraded since, so now they will ensure players and officials are appropriately catered for," Mr Chester said.
"Improving accessibility around the ground and also with amenities will allow more spectators to enjoy local sport and know their needs are being considered and catered to.
"This redevelopment is a huge boost to the local community and ensures our local sportspeople are being provided for and have access to exceptional facilities right here in Sale."
Wellington Shire Councillor John Tatterson was also in attendance, who said Council was pleased to have the project complete.
"Liveability and the wellbeing of our communities are key strategic directions of this Council and the upgrade of the Sale Oval precinct is a key project that will support participation in sport and recreation into the future," Cr Tatterson said.
"This project will ensure the Sale Oval facilities meet the requirements of our local communities now and into the future."
Among the other dignitaries in attendance at the event were Wellington Shire chief executive officer, David Morcom and State Member for Gippsland South, Danny O'Brien.