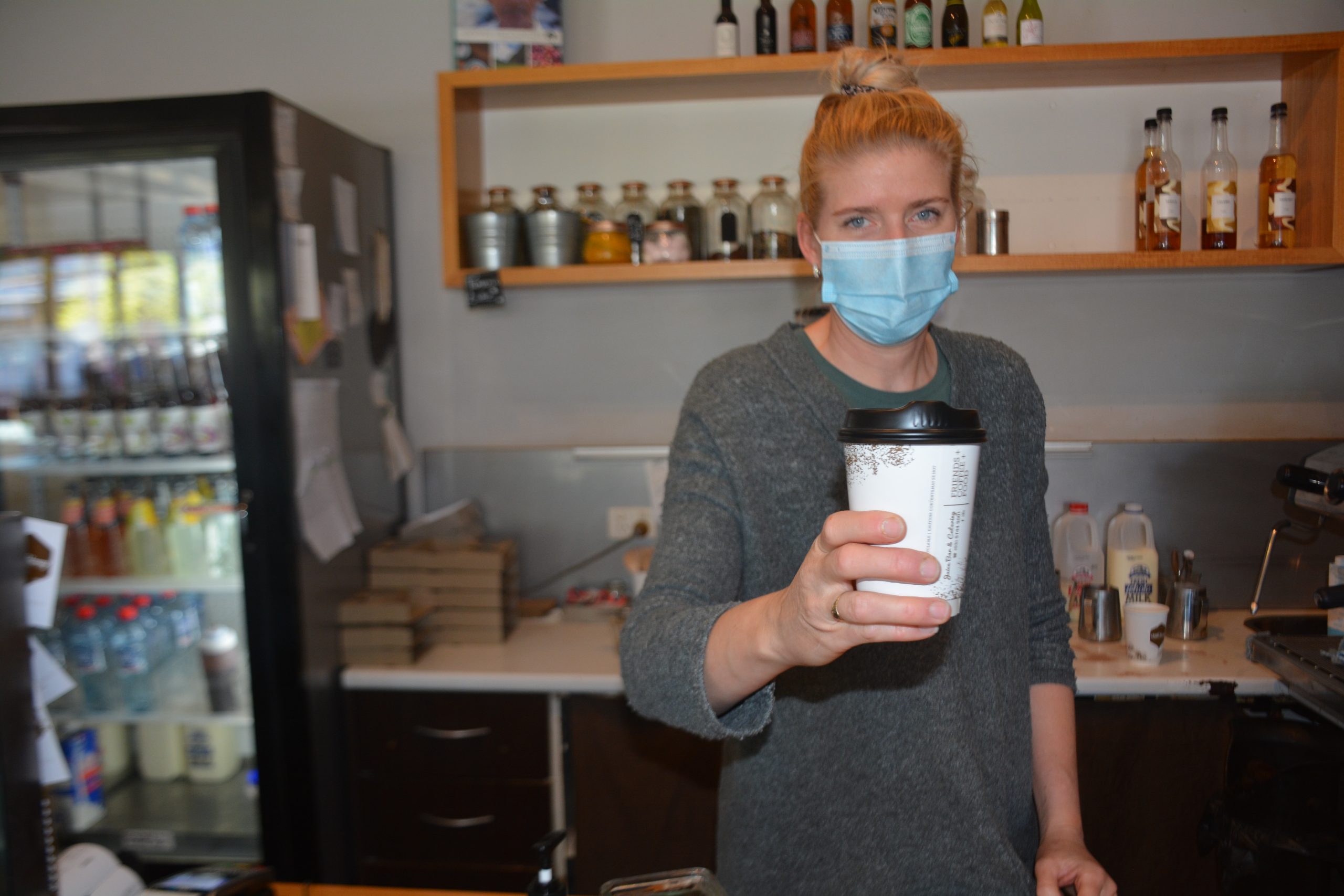 Liz Bell and David Braithwaite
State government announced business support package
REGIONAL Victoria on Monday entered the second step of the state government's 'roadmap' plan out of COVID-19 restrictions, with hopes the third step may happen sometime this week.
Stage three restrictions across regional Victoria ended at midnight Sunday, with up to five people now able to gather together in outdoor public places from a maximum of two households.
Social bubbles begin, allowing those living alone or single parents to have one other person in their home.
Outdoor pools and playgrounds have reopened, while religious services can be conducted outside with a maximum of five people, plus a faith leader.

In some good news for parents, childcare is open to all children, and all children will return to onsite learning, with safety measures implemented.
The state government said it would continue to closely monitor the 14-day rolling average, which on Monday sat at 3.9 for regional communities.
If this effort continues, a state government release hinted regional Victorians could move to the third step "in a matter of days".
The third step will be implemented after the 14-day average for new cases dips below five new cases per day, and there are no cases of unknown source over two weeks.
As of Monday, there were only three cases of unknown origin.
As of Sunday, there were 10 active cases in Gippsland, with eight for Latrobe City, and one each for East Gippsland and Baw Baw shires.
Premier Daniel Andrews has announced a "ring of steel" would be implemented around regional Victoria in recognition of the lower numbers of coronavirus cases being detected in regional areas and to help stop the movement of people from Melbourne.
The Premier said this would be enforced with more robust road checks, as well as patrols on public transport, which has until now been a weak link in the chain of movement restrictions.
Mr Andrews praised regional Victorians for helping to keep numbers low, after no new cases were recorded at the weekend.
In his Sunday press conference, he said numbers in regional Victoria were "lower and getting lower".
"I hope the people in Melbourne are looking at what's happening in regional Victoria as proof positive," he said, referring to adherence to social distancing.
He said the strategy was working, and "every Melburnian should look with hope to regional Victoria".
But, other than that, the most recent easing of restrictions for regional Victoria brought little reason for excitement in Gippsland, with many businesses still unable to open fully, and social interactions severely restricted.
In bad news for restaurants and cafés, dining in is still banned and only takeaway and delivery are allowed.
And while retail stores and hairdressers are open, sadly for beauty salons they will have to remain closed until the third step is implemented.
In the third step, up to 10 people will be allowed to gather outdoors, while up to five visitors from another home will be permitted.
Hospitality venues will be allowed to seat patrons outdoors in groups of 10, private real estate inspections will be allowed by appointment only, in person auctions must be outdoors and subject to gathering limits, while there can be travel across regional Victoria.
There are still only four reasons to leave home – for work if you can't work from home, care or caregiving, to buy essentials, and for exercise.
Metropolitan Melbourne on Monday moved from stage four restrictions to the first step of the roadmap for reopening, with modest changes including more social interaction and more time outside.
In Melbourne, exercise has been extended to two hours split over a maximum of two sessions, with people able to use that time outside for social interaction with one other person or the members of their household.
However in regional Victoria, time for exercise is unrestricted.
Melbourne's playgrounds and outdoor fitness equipment have reopened, libraries are open for contactless click and collect and the curfew now ends at 9pm, as the city moves into warmer months.
The government has also renewed the state of emergency and state of disaster declarations for another four weeks, ending at midnight on October 11.
Police and Emergency Services Minister Lisa Neville said the state of disaster would not be in place a moment longer than it needed to be.
"We are at a critical point right now," she said.

"And we have to do everything we can to hold onto the gains we've made, which means giving Victoria Police everything they need to enforce the Chief Health Officer's directions as we keep driving down cases."