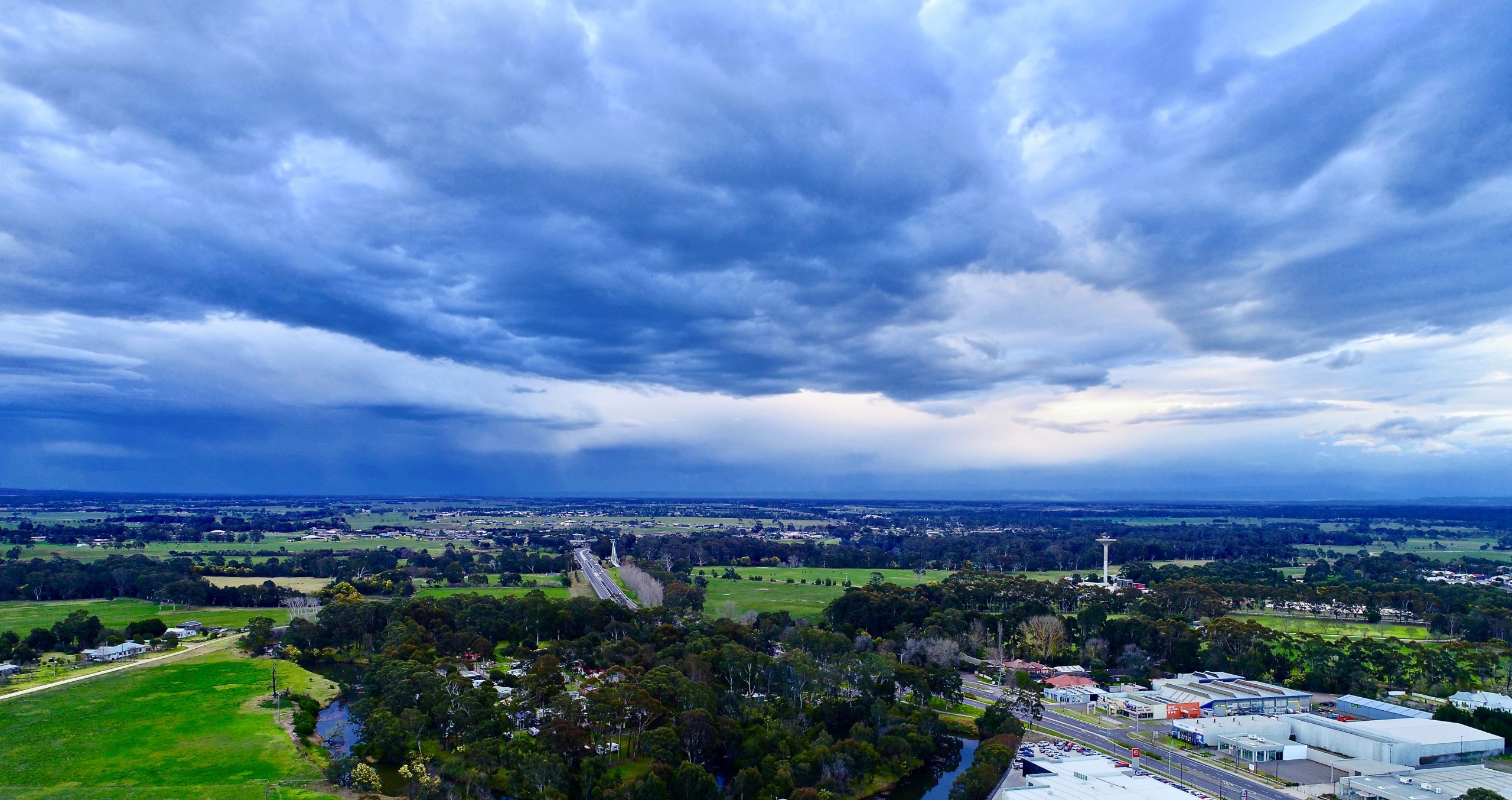 Liz Bell
THE Bureau of Meteorology's confirmation of a La Nina weather pattern with heavy rainfalls and flash flooding have been met with scepticism by drought-weary Gippsland farmers.
Despite the bureau's forecast signalling a wet spring and summer for all of northern and eastern Australia, farmers in parts of Wellington Shire say spring has so far been disappointing.
Giffard landholder Ann Coulson said she'd like to see rainfalls similar to that of July and August before she was convinced of a wet season.
In July and August, her 170 hectare (420 acre) beef cattle farm received 48.25mm and 49mm of rain respectively, but those heavy falls stopped in September.
Despite the bureau consistently warning of wet and wild spring weather, Mrs Coulson said in the first week of September there was less than 3mm, with the total September rainfall just 21mm.
"The paddocks look good and there is grass, but there is no sub-moisture so nothing will be coming up if we don't get the rains through October and November," she said.
It's a similar sentiment from Giffard West farmer Trent Anderson, who said he had "zero" faith in the bureau's rainfall predictions.

"La Nina or El Nino, it makes no difference," he said.
"I take no notice of their predictions when they give a three-day forecast, let alone weeks or month."
Despite that, Mr Anderson said there was some short-term confidence in the industry because of high beef prices, largely being driven by demand from farmers restocking in New South Wales, who were experiencing good seasonal conditions.
Others in the industry are hopeful prices already pushed up by stock shortages will continue to climb.
Sale stock agent Ben Greenwood said the store sale (cattle auction) next Thursday was expected to attract a lot of interest because of the buoyant market.
"There has only been small numbers on the market since the drought, so that, combined with the promise of a good season, is seeing prices move," he said.
If the rains do eventuate, chief officer of VICSES Tim Wiebusch said the Victorian community needed to be prepared for the possibility of flooding.
The last major La Nina resulted in 2010 to 2012 being Australia's wettest two-year period on record, with flooding widespread and devastating nationwide.
VICSES is advising people living in low-lying areas to know what to do if major flooding occurs, including sandbagging before flooding and knowing how to bag doors and water entry points.
In extreme cases, residents are being advised to leave their homes for somewhere on safer, higher ground.
"From a flooding perspective, there are similarities in the climate outlook to what we experienced in 2016, and at its worst we could even see similar to what occurred in 2010 and 2011," Mr Wiebusch said.

"That was the last significant La Nina event and the flood impacts had devastating consequences right across Victoria.
"We know a protracted flood event is the last thing Victorians need in 2020; we're preparing for it with our partner emergency services, and we need the community to be prepare for it too".
Mr Wiebusch said floods were the second deadliest natural disaster in Australia, with the majority of fatalities a result of people being washed away in vehicles.
In 2010 and 2011, 140 townships, 68,000 properties and 7500 people across Victoria were affected by flooding.
But Mrs Coulson, who has farmed in Giffard for more than two decades, said she doubted whether the southern and coastal regions of the shire would see flooding.
"Flooding down this way is highly unlikely – we've had those predictions before and I've not seen it in 25 years," she said.