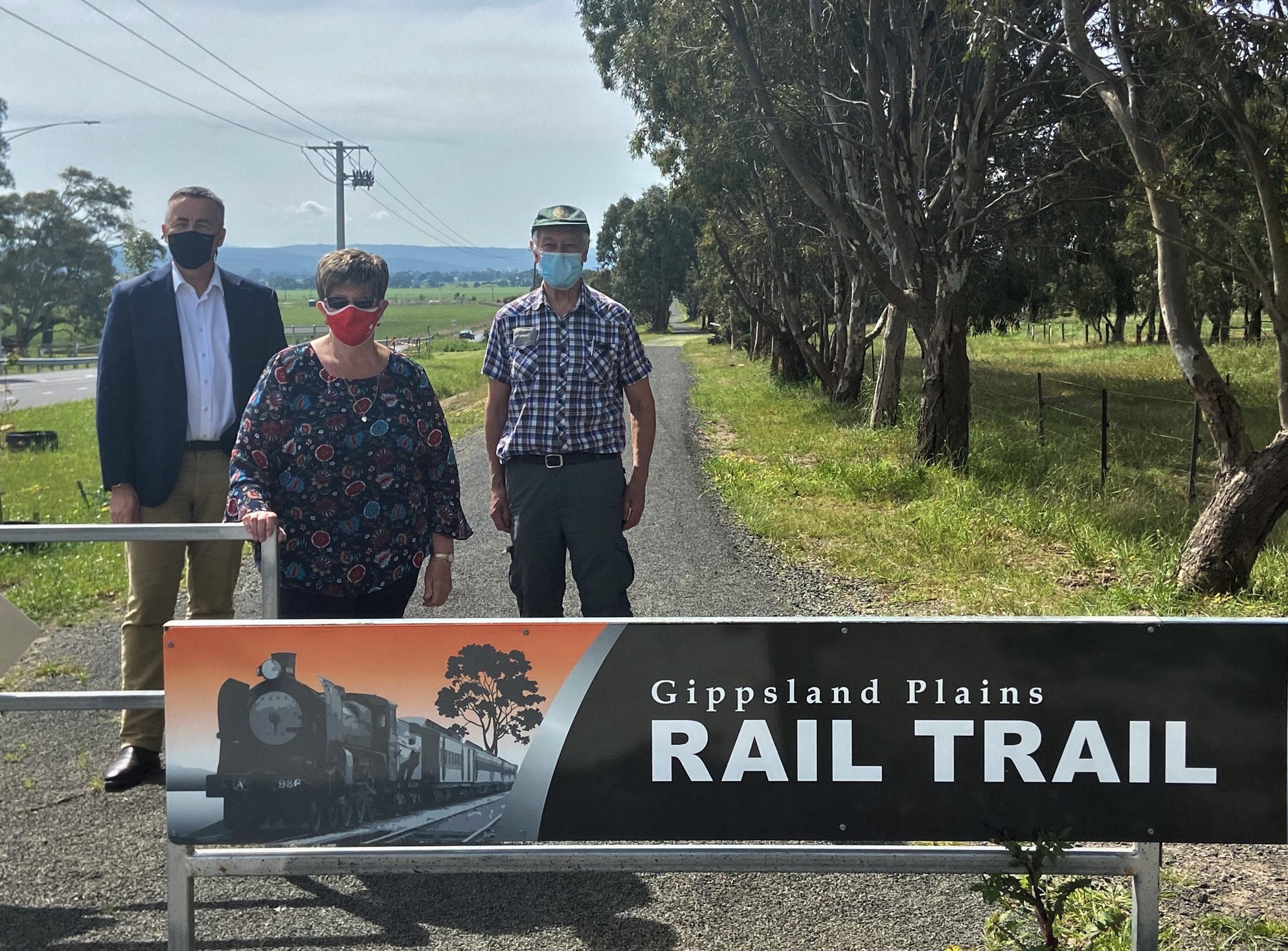 MORE Gippslanders of all abilities will be able to enjoy the Gippsland Plains Rail Trail, after the completion of two federally-funded projects.
A new 25 metre bridge over Eaglehawk Creek between Glengarry and Toongabbie was installed in May, while recently seven kilometres of the trail between Traralgon and Glengarry have been sealed.
Gippsland Plains Rail Trail management committee chair Helen Hoppner said the completed works would make the trail more accessible for the community.
"These works not only improve the condition of the rail trail, but also make it more accessible for people of all abilities," Mrs Hoppner said.
"The maintenance and upgrades to the rail trail are a big undertaking for a volunteer committee and we are grateful for the financial support we have received from the federal government.
"Our next focus is a new bridge over the Thomson River between Cowwarr and Dawson, more sealing works and extending the rail trail.

"One day we would like to look at replacing the three Latrobe River bridges as well."
Gippsland MHR Darren Chester secured $267,000 for the rail trail as part of a package of improvements.
Mr Chester said now was the time for all levels of government to invest in infrastructure on public land.
"Our extensive network of rail trails is just one element to maintain and financially support as we recover from the impact of the bushfires and also coronavirus restrictions," Mr Chester said.
"Ensuring our walking and bike trails, camping grounds and other facilities are well maintained will ensure we bring more visitors to our area.
"I look forward to seeing more Gippslanders enjoying the Gippsland Plains Rail Trail with the completion of these projects."
These two projects are part of a $1.3 million package of improvement works to the rail trail, to which the state government is also contributing.

The Gippsland Plains Rail Trail stretches 67 kilometres between Traralgon and Stratford.

It is the only rail trail in Victoria where users can catch a train to and from either end of the trail.