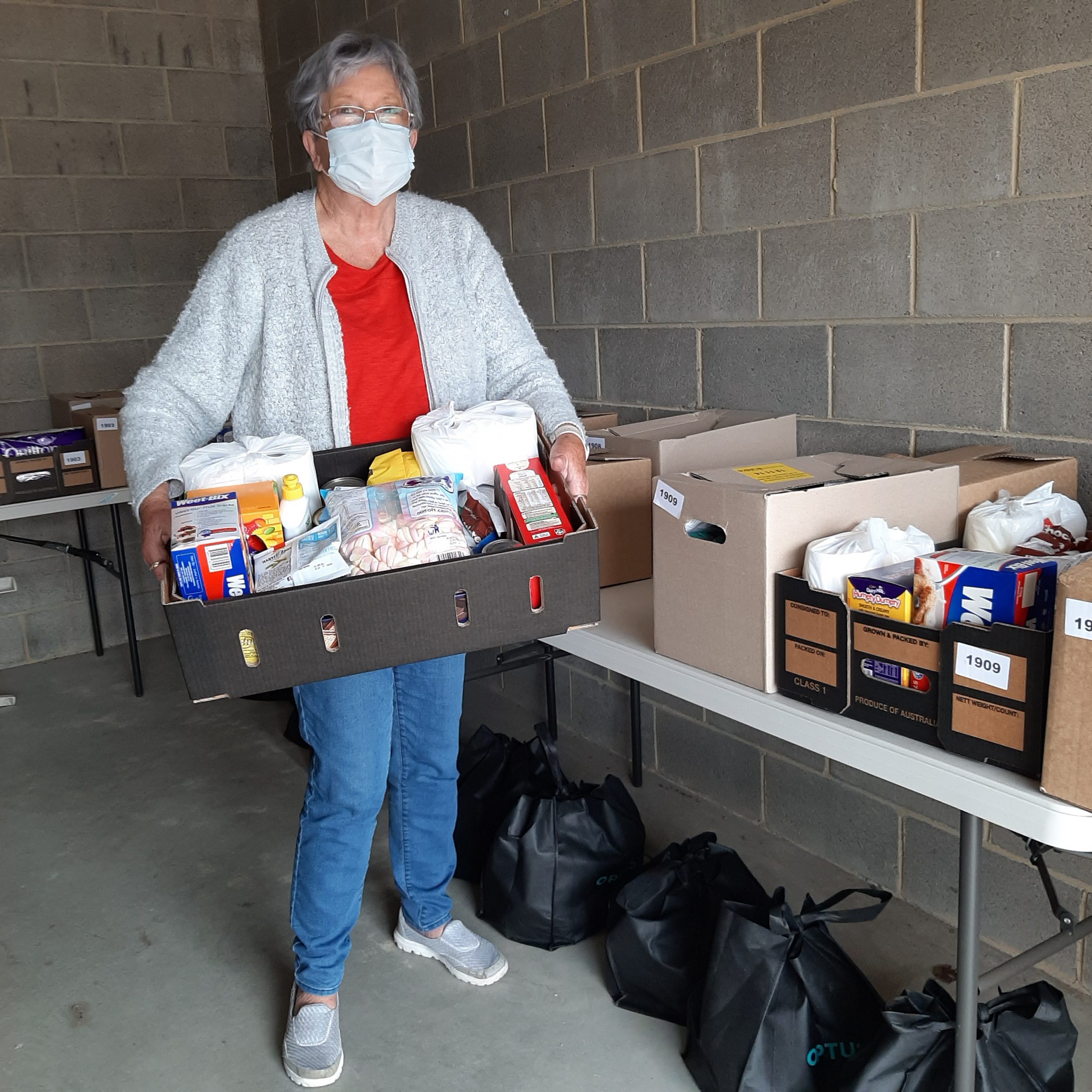 SALE'S Robyn Fraser knows only too well that the people who need help the most are often the last ones to put their hands out.
So, five years ago, the former 'farm girl', who has seen the hardship of life on the land firsthand, joined Gippsland Farmer Relief to do her bit to help farming families suffering through the drought.
"It's still pretty tough for many families, even though people think the recent rains have fixed everything; many families still need help even though they don't like to ask for it," she said.
The volunteers at Gippsland Farmer Relief do what they can to ease the financial burden of feeding a family by providing regular assistance in the form of non-perishable food, as well as some personal items.
A couple of boxes of food might not sound like much, but Robyn said many of her recipients were brought to tears when they received a box.

"Farmers are traditionally stoic people who battle on without asking for help, but you can see the gratitude on their faces and you know it has made a difference," Robyn said.
"They say, 'oh, we'll have cereal this week', and things like that, but often they don't say much at all," she said.
While there has still been a form of assistance provided during COVID-19 restrictions, the delivery of hampers has been on hold and Robyn said volunteers were now eager to get back on the road.

"In the Sale area, we have 28 families who we provide hampers to, and we know they've been toughing it out," she said.
"Even those who are getting back on their feet after a better season will sometimes still need a little assistance to make it through, so we are very glad to be able to get back to it."
Gippsland Farmer Relief began in 2016 in response to the poor milk prices being paid to farming families in Gippsland, which was followed by the drought.
In 2018, the charity increased its assistance to more than 190 farming families – then in 2020, the bushfires hit.
Operations coordinator Jan Stirling said it had been a massive four years of guiding the not-for-profit through all the disasters to try and help where it could, relying on volunteers, public donations and no funding.
In September 2018, it became a registered charity with tax deductibility for public donations. GFR is encouraging people to nominate a farmer or a farming family to receive hampers. Anyone wanting to register for help, or to refer a family doing it tough, can phone 0400 188 960, or email admin@gippslandfarmerrelief.com.au