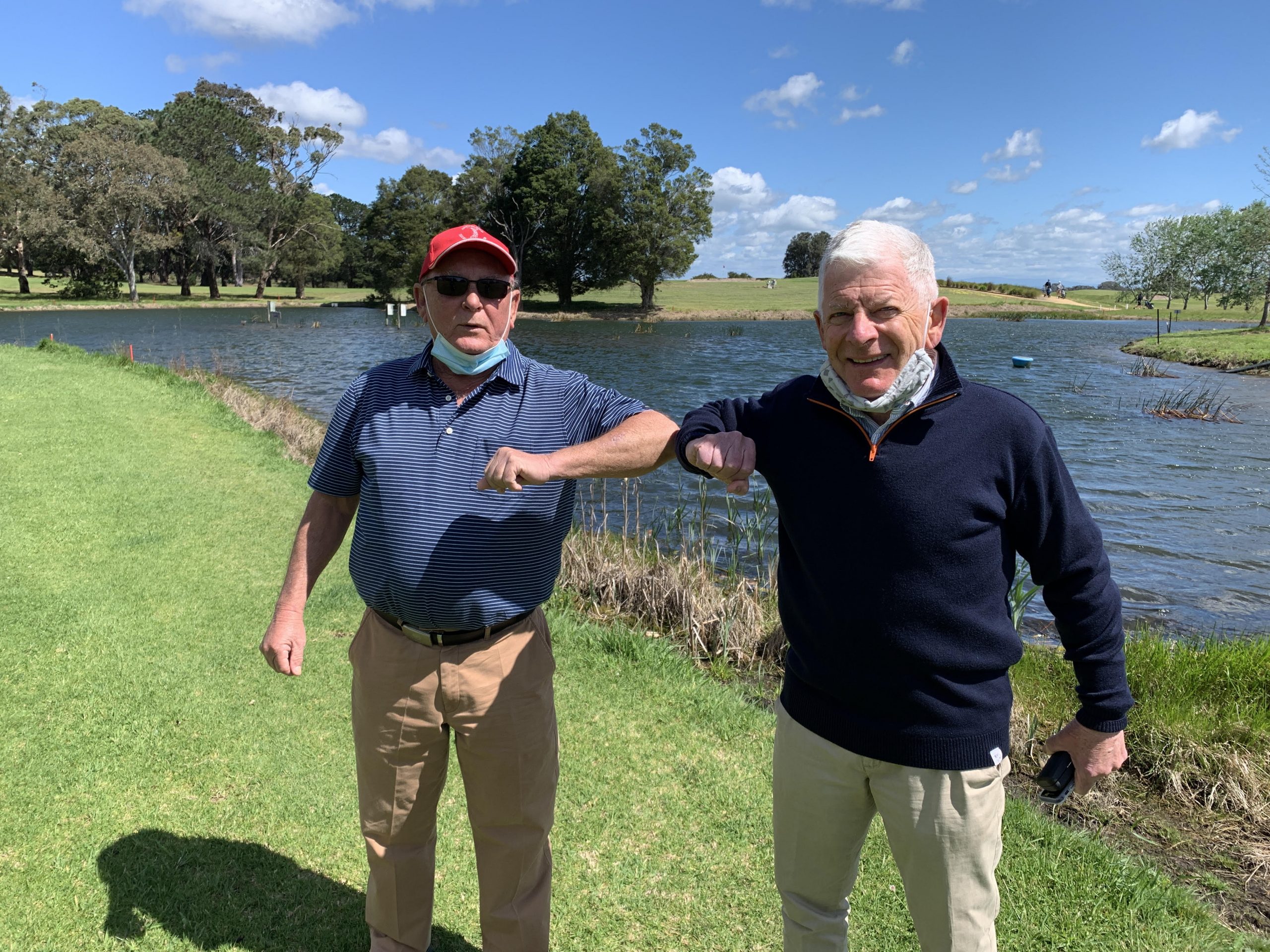 SALE Golf Club is entering a new era, thanks to a donation from the John Leslie Foundation.
The club has recently installed and commissioned a $330,000 automatic irrigation system to efficiently deliver water to fairways, tees and greens.

Club president Robert Horner said this was a major step for the club, which it wouldn't have been able to take without the help of the foundation.
"Historically, our greenkeepers have done their best to water the course efficiently, however, this has sometimes meant that watering took place in the heat of the day and in less than ideal conditions," Horner said.
"Now, the team can organise watering to commence at three in the morning for instance, when there is less wind and less heat, allowing us to be much more effective in maintaining the course."
The new system will be particularly beneficial during summer, freeing up the greenkeepers to attend to other aspects of managing the course.
"In some weeks over summer the team has been spending upwards of five hours a day just opening and closing valves and moving hoses to keep fairways and greens alive. This investment will certainly free up their time and allow us to move the whole golf course forward," Horner said.
Foundation trustee Barney Castles said the involvement with the golf club had been a long one.

"This particular project was one that John was keen to further prior to his passing," he said.
"We're delighted the project has been successful, and I'm sure John would be pleased if he were still with us.
"John's wish and the foundation's aim is to support community groups and organisations that improve the quality of life for people in Sale. We're fortunate to have had someone like John live in our community and generously support many projects over many years."
John Leslie OBE (1916-2016) held many roles in his life, ranging from mayor of the City of Sale to establishing the Sale Elderly Citizens Village in 1972. He contributed significant financial donations to a range of initiatives and developments in the Sale area, including the formation of the Gippsland Art Gallery, development of the Gippsland Regional Sports Complex and renovation of what is now known as the Wellington Centre.