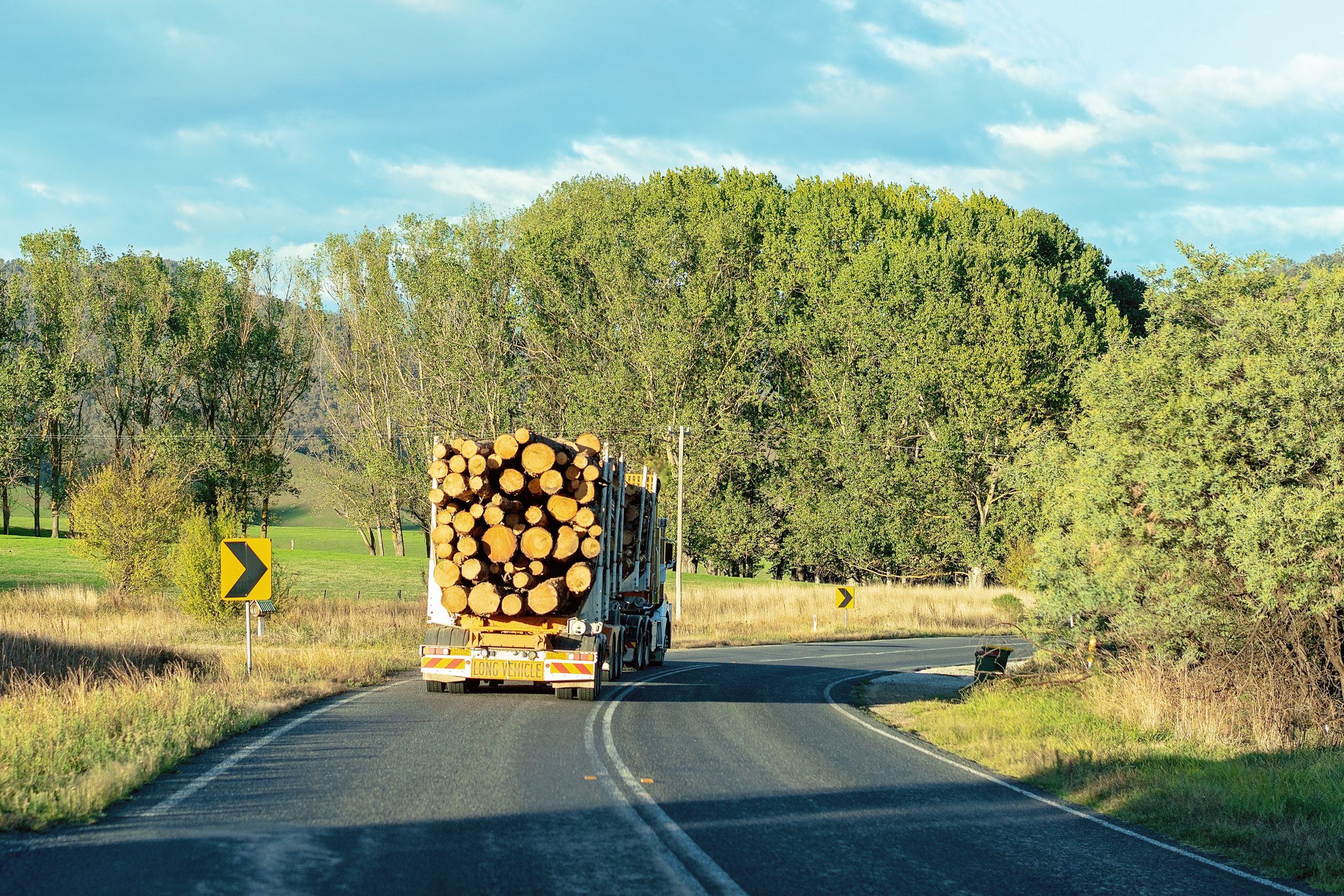 THE Victorian government is putting Gippsland timber industry jobs at risk with its "snail's pace attempts" at establishing new timber plantations, according to the opponents of the state's recently re-announced plantation plan.
Last week's announcement that the government was releasing an "expression of interest" process for investors and potential timber plantation owners to develop new plantations comes three and a half years after it allocated the money for the plan in the state budget.
The $110 million allocation in the 2017-18 Budget to establish plantations in the Latrobe Valley was widely welcomed at the time, particularly as new plantations in Australia had effectively "come to a standstill", and growth in demand for wood fibre was being filled by imports, according to the Australian Forest Products Association's Ross Hampton.
"This is, in part, because we aren't providing sufficient plantation resource in this country for our domestic manufacturers," he said at the time.

In November last year, the Victorian government committed to shutting down the native logging industry in Victoria by 2030.
Many Gippsland politicians have slammed the government's plan to transition from a native hardwood industry to plantations as a "sham", adding the bureaucratic 'expressions of interest' process would only confirm the failure.
Eastern Victoria MLC Melina Bath said there were thousands of Gippsland families who put food on the table every night thanks to the timber industry, be it the native hardwood or plantation sector.
"There will not be a single plantation tree available for sawlog production by that time [2030] and this announcement does nothing to change that," she said.
Gippsland South MLA Danny O'Brien said timber plantations were a critical industry in Gippsland – supporting many jobs – but could not replace the native hardwood sector.

"The Labor government would have you believe timber is timber, but suggesting plantations of Radiata Pine or Blue Gums can replace native grown species like Mountain Ash or Alpine Ash is like comparing apples and potatoes," he said.

"It's extraordinary that Labor thinks we can transition out of native forests to plantations in 10 years.
"The only thing that will happen is that Gippsland jobs will be lost and we'll be importing more hardwood timber from countries with little or no environmental protections in place."
Gippsland East MLA Tim Bull said he had questioned the Premier in parliament this week about locations of the hardwood timber plantations (which take at least 30 years to mature), as they should be 20 years old now if they are to be harvestable by 2030.
"While the question specifically related to replacement hardwood timber, the answer I got back related to softwood plantations, Blue Gum plantations and reference to future plantations," Mr Bull said.
"The Premier's answer shows no understanding at all.
"Plantations of pine or Blue Gum do not replace Mountain or Alpine Ash.
"He provided no information on the location of the plantations containing the species that will replace our native hardwood industry, and there is good reason for this – they do not exist.

"The government is talking about transition to plantation, but there is nothing to transition to when it comes to these hardwood species that our markets demand."
The local MPs agreed the government needed to answer key questions about its plantation program, including where new plantations will be, whether the government will be subsidising the purchase of prime agricultural land to be turned over to trees, which species will be planted, and what research will be undertaken to ensure hardwood plantations succeed.
The timber workers' union has also publicly denounced the government's plantation announcement, saying it demonstrated the government didn't have a grasp of what was going on in the industry and lacked the capability to be "nimble and effective".
Construction Forestry Maritime Mining and Energy Union national secretary Michael O'Connor said it was "beyond comprehension" that, despite the summer's bushfires and COVID-19, no one in government had conceded the plan needed to be tweaked, let alone the "comprehensive reset it requires".
"Ploughing on with silly announcements like this demonstrates that the government is on autopilot when it comes to forestry policy," he said.

"Whether it's pride, laziness or they're genuinely clueless, it's completely unacceptable and we'll continue to call it out.
"Everyone who knows anything knows that this plan is a dud, and opening up grant programs which will predominantly benefit consultants will never make it any better.
"Rather than continuing to delude themselves that everything is okay, the government needs to wake up and get serious about supporting jobs and communities."
Last Thursday, the state government called on "experienced and capable plantation investors, developers and managers" to express their interest in developing future plantations in the state's east.
The government says successful respondents will contribute to the design of the state government's 'Gippsland Plantations Investment Program', ahead of a final competitive application process.

The program will provide incentives for new industrial-scale plantings, with the government touting the planting of more than 30 million trees in the next decade – "increasing Gippsland's existing plantation estate by at least 35 per cent".

The program will operate alongside a farm forestry initiative led by VicForests, where Gippsland landholders can participate in smaller-scale plantation development.

Agriculture Minister Jaclyn Symes said by launching the expression of interest process, the government was making new timber plantations viable in Gippsland, creating jobs across the supply chain and securing investment in the sector for its long-term future.
"To ensure the best transition to a plantation-based industry, we are investing in new plantations and programs that support innovation, so that these growth markets turn into jobs and economic value for regional communities," she said.