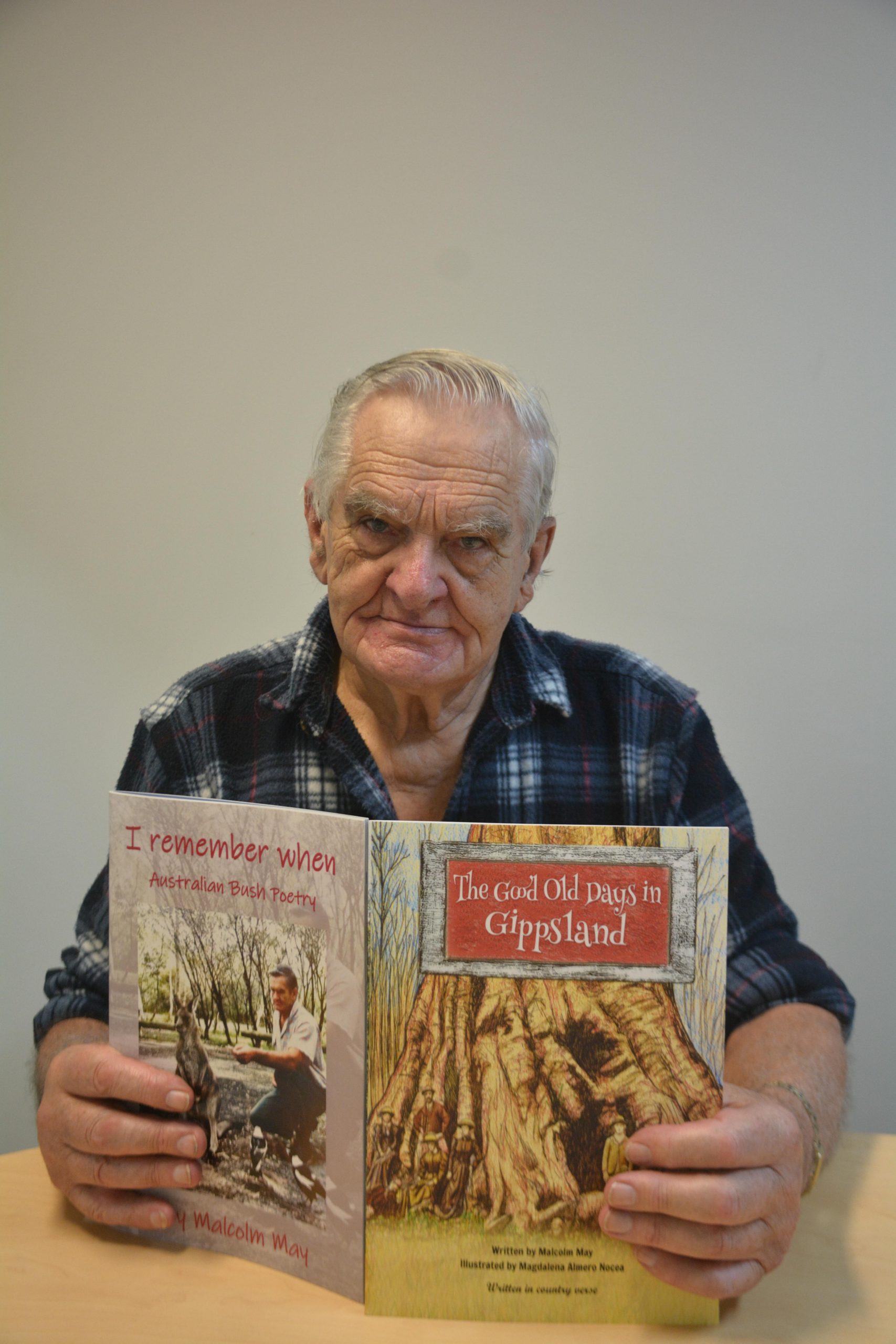 Liam Durkin
YARRAM's Malcolm May has published a collection of bush poems detailing his many experiences living in the High Country.
The poems have been put together to capture the character and scenery of many areas in the local area.
A natural storyteller, Mr May said his self-taught style had evolved after a life on the land.
"It just comes natural to me," he said.
"If I can watch it, I can write it.
"I worked up in the High Country with nobody else around, and sometimes I saw pretty interesting things, so I just made a few notes.
"I have not studied one thing – I've been up the bush all my life. I graduated at rabbit trapping and wagging school."
Armed with simply a pen and paper, Mr May has written more than 250 stories, including tales from little-known Gippsland localities such as Bullumwaal, Carrajung and Hiawatha.
Mr May, who grew up in Won Wron, has also written a COVID-ballad:
When you're out there in the sticks, you will not catch corona,
And with my horse and dog I'm still a land owner.
I think about the mob in Melbourne, who go to work each day,
And all I have to do is milk the cows and feed them out some hay.
And now you poor old buggers, you have to punch the clock,
And if you do not wear a mask, you will be busting rocks.
And when you drive to work and end up in a traffic jam,
Think of me up the bush – you need a better plan.
I do not need to worry, there's no one here to compete,
And I will get a book to read and go and rest my feet.
The poems have been chronicled into books titled I Remember When and The Good Old Days in Gippsland, and are now available in local newsagents and at Collins Booksellers, Sale.
Those interested in placing orders can also do so through the Poetry by Malcolm May Facebook page.