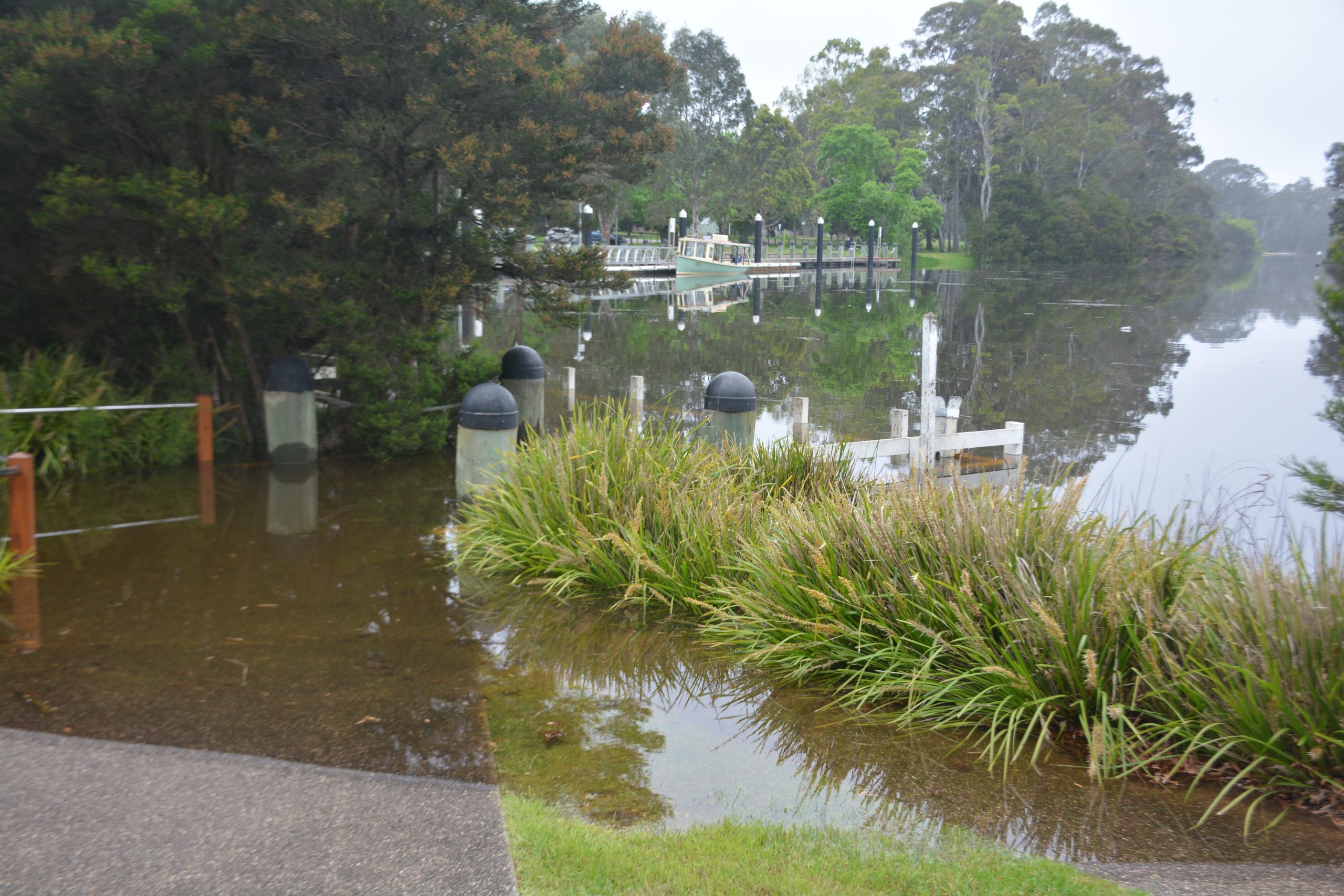 Sarah Luke
A ROLLERCOASTER of spring weather indecisiveness continues to plough its way through Wellington Shire, leaving people unsure whether to pack the blanket or boardies as the conditions temperamentally flick from one mood to another.
The weekend's inclement weather was chased up by a welcome taste of summer on Monday and Tuesday, but temperatures have once again dipped back into the mid teens across the shire – ahead of forecast mid to high 20s next week.
Last week's rain resulted in minor flood warnings being issued for the Macalister and Thomson Rivers, as they both broke their banks and remained around minor flood levels for most of Friday and Saturday.
It didn't last long though.

Uncharacteristically coinciding with Melbourne Cup day, people were able to enjoy pleasant sunshine on their first public holiday since lockdown's end.

Tuesday reached a balmy 28.2 degrees Celsius in Sale, and residents were kicking off the blankets on Tuesday night as the mercury only dipped below 18 degrees after midnight.
They were quickly reminded all good things come to an end as a cold front passed through Victoria on Wednesday afternoon, bringing light showers locally and dustings of snow flurries above 1300 metres on Mount Baw Baw and the eastern ranges.
Bureau of Meteorology senior forecaster Keris Arndt predicted the current front wouldn't bring with it much moisture – just cool air.
"For the next few days, we're in a southerly flow with some showers about the southern parts of the state, with not much more than some light showers around and some gloomy skies into the weekend," he said on Wednesday.

It's been a bit of a rough run for local Saturday sport so far, but Saturday's forecast of 17, cloudy and gentle winds will have some local athletes celebrating.
It only gets better from there, with sunny skies and mild temperatures predicted late into the weekend and early next week, culminating in a glorious 29 degrees on Tuesday.
Another system is expected to come through Gippsland late Tuesday and early Wednesday, bringing with it some pretty heavy thunderstorms, and then cooler conditions are expected to follow into the rest of the week.
"Tuesday next week will be one to keep an eye on for thunderstorms, and potentially thunderstorm asthma as well, with high pollen counts at the moment," advised Mr Arndt.
A wet October resulted in many local areas smashing their average monthly rainfall totals, with East Sale recording 78.6mm (with an October average of 56.6mm), Giffard sitting pretty on 75.4mm (above its average of 52.2mm) and Stratford notching an impressive 107.4mm (more than double its average of 52.7mm).

The bureau's modelling has indicated a greater than 65 per cent chance for Wellington Shire's rainfall to be above average for the remainder of November.
The State Emergency Service has reminded local residents not to drive through flood waters, and be aware of the flood history of their local area, ahead of the predicted above average rainfall.