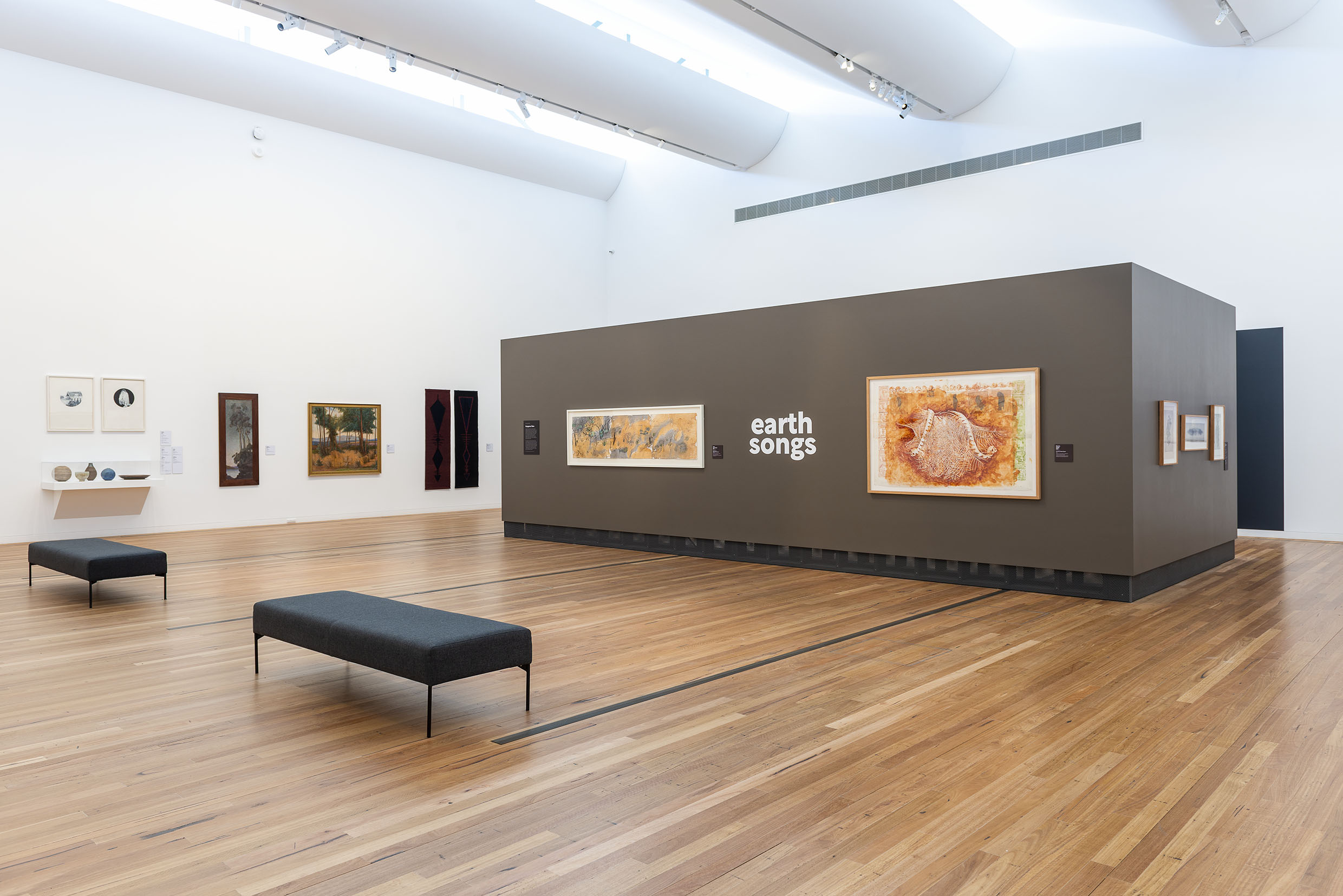 GIPPSLAND Art Gallery has reopened following the easing of COVID-19 restrictions by the state government.
Opened in January 2018, the state-of-the-art Gippsland Art Gallery has attracted record visitor numbers in the past two years at the Port of Sale facility, which it shares with the Sale Library, Sale Visitor Centre, and The Dock Espresso Bar and café.
While the gallery is now open, director Simon Gregg said some restrictions were still in place.
"Visitors are reminded of current limitations of 20 people per space, and are encouraged to continue practicing safe social distancing," he said.
Gallery staff will be required to monitor the flow of visitors, and where required, to ask visitors to observe social distancing restrictions.
The gallery has re-opened with two new collection exhibitions, Earth Songs and Stories from the Collection, and Banksia Lady, which celebrates the internationally-acclaimed botanical illustrator Celia Rosser, and her outstanding contribution to the study of the banksia.
Also on display is Artist Proof, which celebrates the 10-year anniversary of Freestone Press with an expansive group show of work by current members of this Briagolong-based studio.

Visitors can also enjoy the ongoing exhibition by renowned Sale-based artist Annemieke Mein.
While the gallery has been closed to the public, visitors have been able to enjoy online tours of each exhibition through the new Gallery at Home online webpage, as well as virtual workshops and podcasts.
THE stage is set for a return to indoor shows at The Wedge in Sale.
Beginning Thursday, November 24, audiences will be welcomed back to the John Leslie Theatre with a performance of The Broadway I Love.

The good news follows the recent easing of restrictions announced by the state government.
Staff at The Wedge are excited to have audiences back inside, however numbers will still be limited.

Numbers are capped at 72 inside the theatre, as a four square metre rule will apply.
The Broadway I Love will be performed on Tuesday, November 24, from 11am and Thursday, November 26, from 7.30pm.
Star Australian tenor Roy Best has always had a love of Broadway and in this new production he gets to sing all the classic hit songs from the classic hit musicals and some of his favourite composers.
Roy Best has recorded for ABC Classics and has been guest soloist for the Australian Pops Orchestra, Rodgers and Hammerstein, Andrew Lloyd Webber, Lerner and Lowe, Cole Porter, Leonard Bernstein, and many more.
Hits will come from musicals such as Phantom, Les Miserables and Cats.
He will be joined on stage by international soprano Ali Jones and narrated and compared by the popular Christopher McKenna, with William Schmidt at the piano.
Tickets cost $25 or $20 concession.
The Melbourne Chamber Orchestra will perform Beethoven 250 on Thursday, December 3, from 8.30pm.
The same composer, the same five instruments, two completely different moods.
The Melbourne Chamber Orchestra completes its 250th anniversary homage to Beethoven, with both of Beethoven's String Quintets in this free concert.
The C minor quintet finds Beethoven in his favourite, Symphony No 5-esque stormy key, for an epic transcription of his first piano trio.
The contrasting C major trio is young Beethoven at his sunniest, charming best.
A brilliant quintet of MCO musicians will be led by artistic director William Hennessy.
This performance will be live-streamed through the Melbourne Digital Concert Hall Series.
Bookings are essential by visiting www.thewedge.com.au or phoning 5142 3200.
All Stage Door Twilight Sessions performances scheduled throughout November and December will remain outdoors.