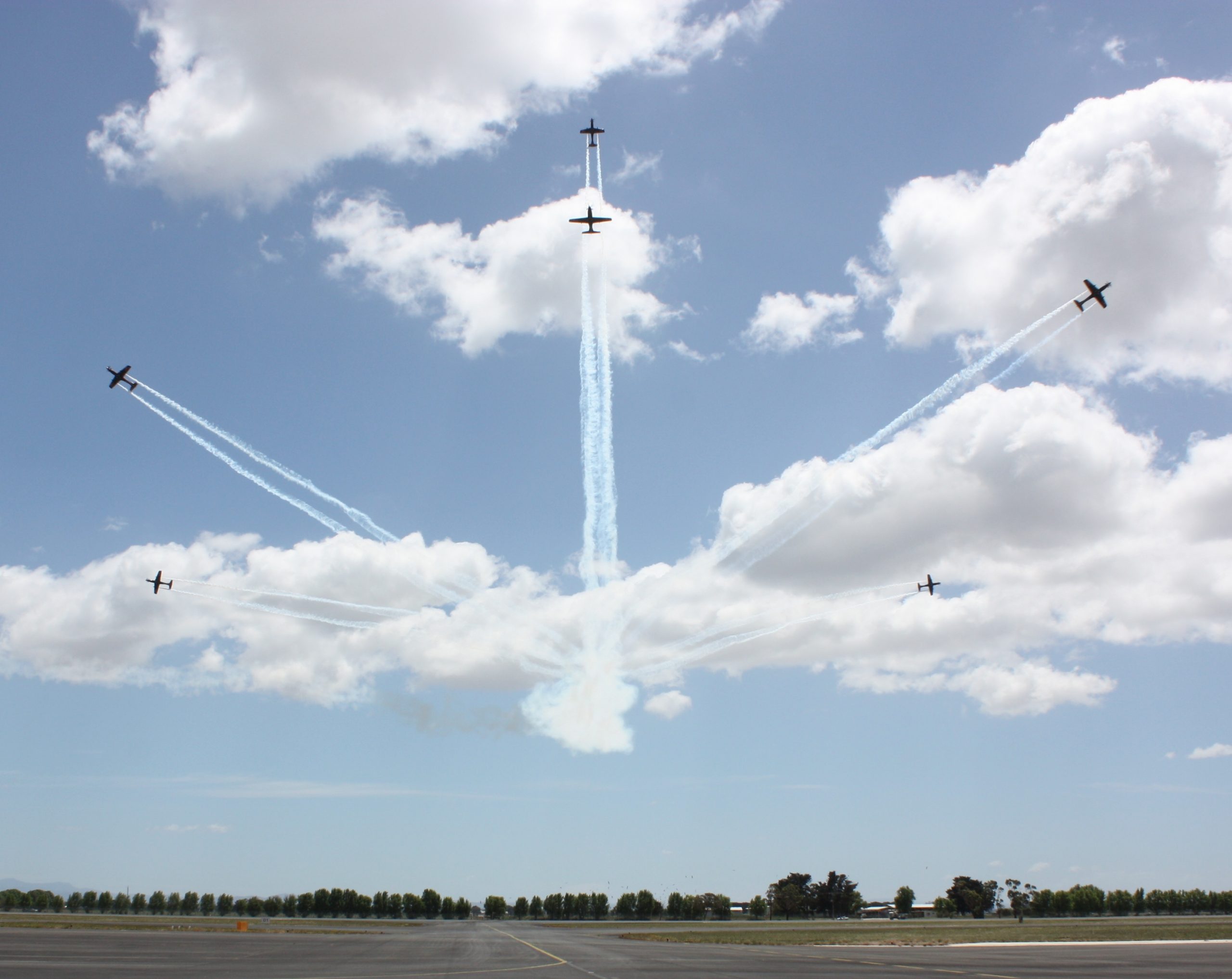 SALE'S much-adored and admired RAAF Roulettes aerobatic display team marks five decades of service this year.
The Roulettes were established in November 1970 as part of the celebrations marking 50 years of the RAAF, undertaking their first public display later that year.
They originally flew Macchi MB-326 aircraft, then in 1989 changed to the Pilatus PC-9/A and last year transitioned to the Pilatus PC-21 – the world's most advanced pilot training aircraft.
The aircraft, with their distinctive livery, have been a familiar and welcome sight in the skies above Gippsland for many years.
The Roulettes fly as low as 200 feet (about 60 metres) at speeds of up to 685 kilometres per hour, with the pilots enduring up to six times the force of gravity during displays.
Gippsland MHR and Minister for Veterans' Affairs and Defence Personnel Darren Chester last week spent an afternoon with the Roulettes at RAAF Base, East Sale, and took his first flight in a PC-21.
"My experience gave me a firsthand understanding of the training requirements, the workload, pressure and physical impacts of preparing and then flying the aircraft," Mr Chester said.
"This will help me as I carry out my parliamentary duty to support our serving members, veterans and their families."
Mr Chester said the impressive skills demonstrated by the Roulette pilots had been witnessed by many at international events and in small country air shows over the years and inspired the next generation of RAAF pilots.
"All the pilots are qualified flying instructors who work at the Central Flying School at RAAF Base, East Sale, in Victoria," he said.
"This year we will virtually celebrate the enjoyment the Roulettes have given Australians for 50 years – a proud legacy to acknowledge and recognise for this momentous milestone."
Between displays, the Roulette pilots teach other Australian Defence Force pilots to become flying instructors.
The new flying instructors taught by the Roulettes then go on to teach the next generation of students to become pilots.
Roulette One Squadron Leader Jamie Braden said showcasing the flying skill and dedication of Australian Defence Force pilots through precision formation flying was enormously rewarding.
"My love of flying began when I saw the Roulettes flying at air shows when I was a child," he said.
"If we can inspire other children in a similar fashion, then I think we have done our job.
"This year has been a challenging year for the Roulettes with most public displays cancelled, however, 2021 is shaping up to be an exciting 12 months, with numerous events on the horizon for the Air Force's centenary year."
A series of activities were planned to celebrate this milestone occasion, however as a result of COVID-19 restrictions, they have been postponed to 2021.

Since January last year, Navy, Army and Air Force pilots have begun their flying training at the new Basic Flying Training School at East Sale using PC-21s.
Mr Chester said the training school would deliver an estimated $15 million per year boost to the Gippsland economy.
"That's on top of the current Defence contribution to Gippsland of $12 million per year in direct wages and supplies," Mr Chester said.
"This a new era for RAAF Base, East Sale, and Gippsland – and the Roulettes with their 50-year history are an important part of it."