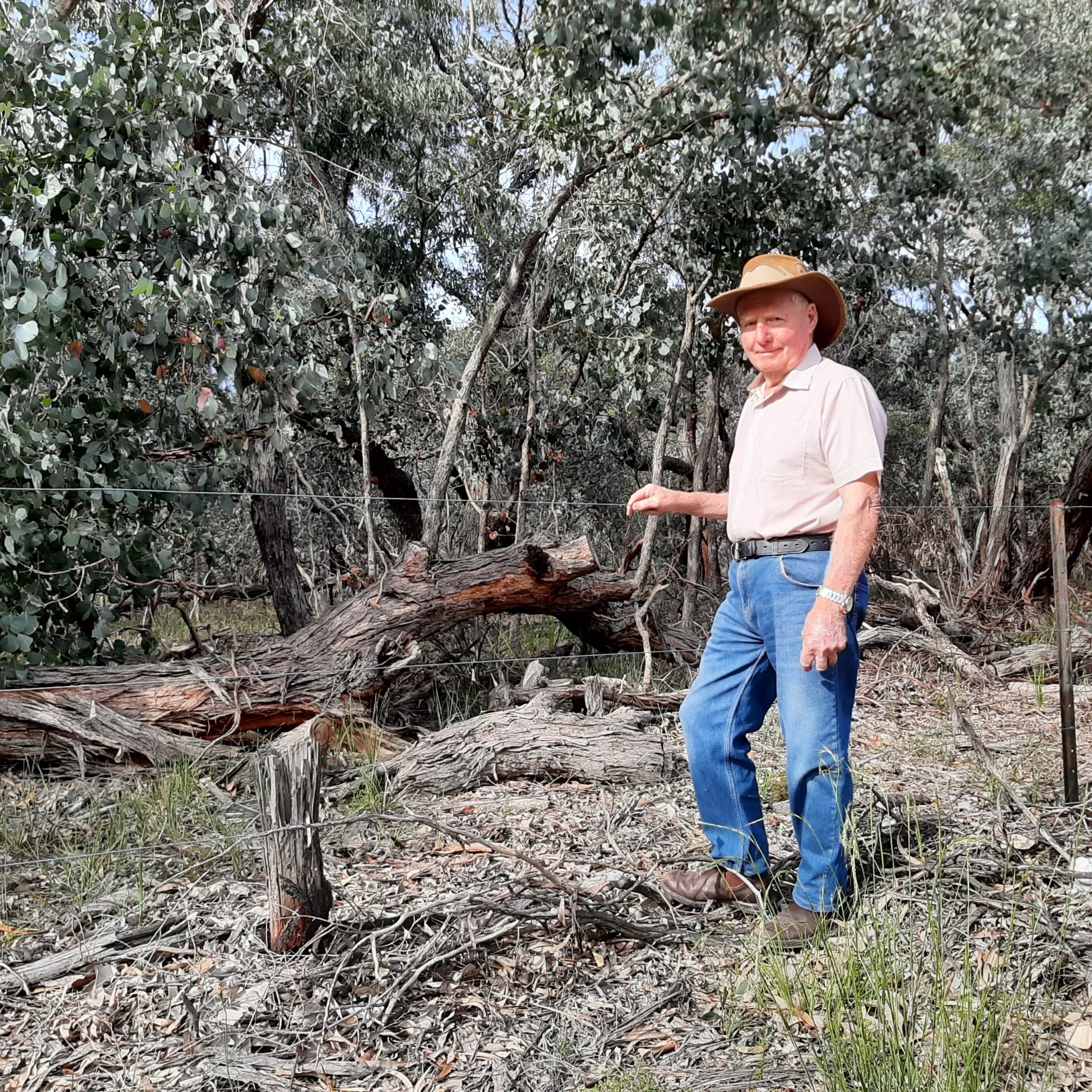 Liz Bell
A HEYFIELD resident who lives opposite a bushy 40 hectare allotment owned by Gippsland Water says concerns about the heavily vegetated land being a fire hazard are being ignored.
John Spunner has lived opposite the Tinamba-Glenmaggie Rd allotment for 50 years, and says "nothing" has been done in that time to keep vegetation down and reduce the fire risk.
The property is a permanently protected vegetation offset registered with the Department of Environment Land Water and Planning.
"I've lived here for 50 years and it's always been a fire risk and getting worse," he said.
"If that block goes up all the neighbouring houses will go up – it's a major fire concern."
Mr Spunner has made Gippsland Water and the Wellington Shire Council aware of the issue, but says he is concerned authorities have still not acted.
"I've been phoning Gippsland Water for more than 12 months but still nothing has been done," he said.
"They said they'd been in touch with the Department of Environment, Land, Water and Planning, but apparently the block doesn't meet the DELWP 'criteria' for a burn.
"It's covered in timber, dry logs and low vegetation – embers from a fire in there could mean total destruction."
Mr Spunner said he would like to see Gippsland Water do some clearing before the summer fire seasons begins, as well as improve access to the block.
"If a fire got in there, at the moment fire trucks couldn't even get in, so that increases the risk to properties like mine across the road," he said.
A spokesperson for the council said a complaint had been received about the block, and had been referred back to Gippsland Water to action.
The spokesperson said if council received a complaint concerning another authority, it was passed to it to rectify.
"Council has done this," he said.

A Gippsland Water spokesman said the organisation would work with DELWP to determine what fuel management activities were viable for the site.