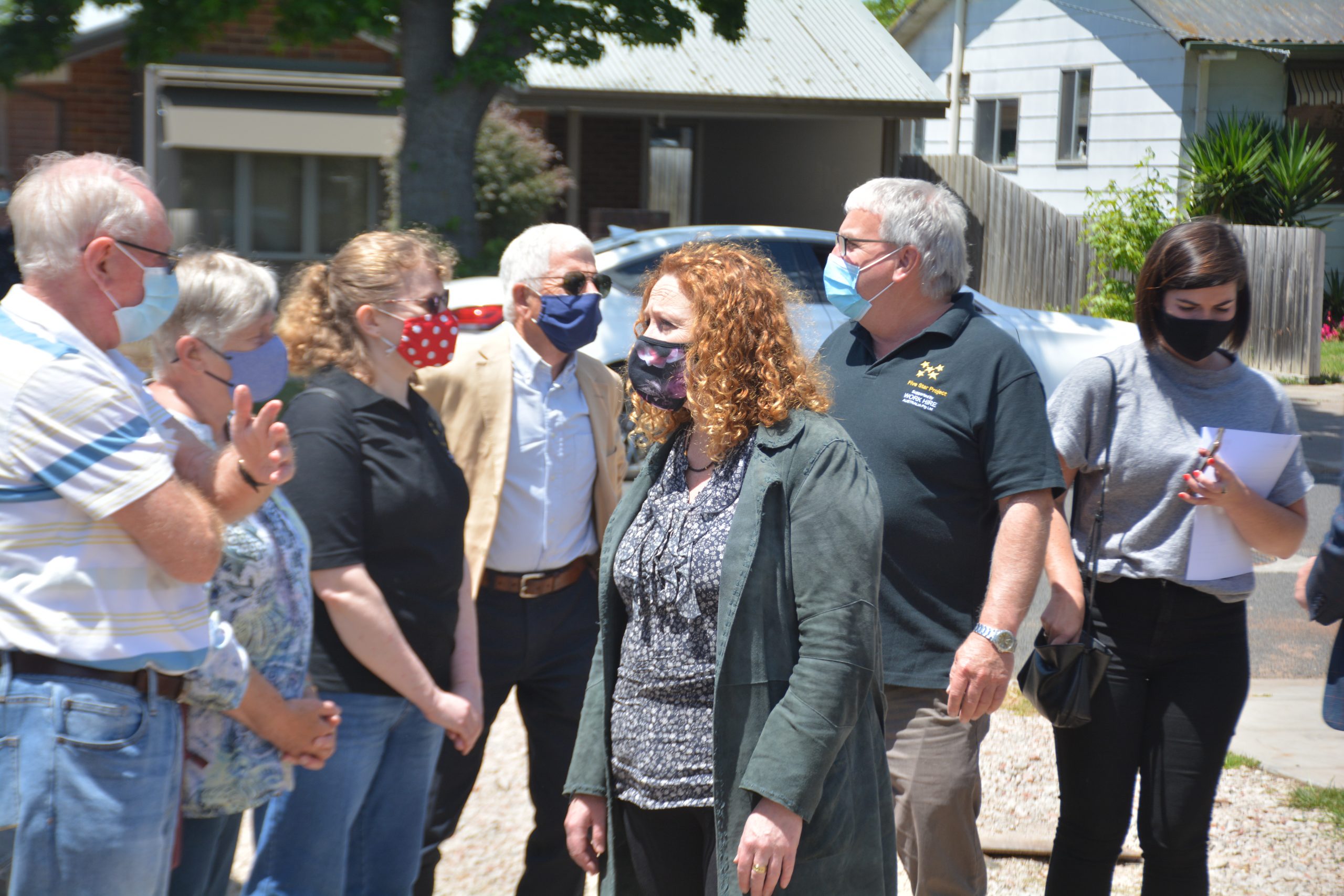 David Braithwaite
THE expansion of the Five Star rooms in Sale will ensure more local people aged under 65 with a disability can live independently, with support.
State Consumer Affairs, Gaming and Liquor Regulation Melissa Horne recently visited the McCole St site, where disability housing units are being built, thanks for a $1.5 million grant from the state government's Victorian Property Fund.
Set to be completed early next year, the property will include one five-bedroom group home and one two-bedroom independent living unit.
A trained support provider will live on site to provide care and help when needed.
The new units, provided by Community Housing Victoria, will address the significant need for more long-term supported accommodation for people under 65 living with disabilities or progressive illness, particularly as an alternative to aged care.
Ms Horne said it was important for the government to partner with the community to deliver disability support accommodation which "gives people dignity to be able to live in their own home, and also to have the support that they need".
Community Housing Victoria manager Grant McNeil said the new facilities would complement the existing 10 Five Star units across the road.
"As people age, or their circumstances change, they can move across the road here," he said.
"This has been the vision of the Five Star community group from Sale, who initiated the project across the road in partnership with ourselves.

"They purchased the land for us and enabled it to go ahead.
"There's been extraordinarily generous contributions from the Sale community to make this project possible – some hundreds of thousands of dollars (more than $700,000) has been raised locally to provide this housing for people with disability."
Five Star Project chairman Leo O'Brien said there were already two examples of people who could use the facility if it was open now.
"We've already had two residents in the independent living units that have had to move into aged care facilities, and they're only in their 40s," he said.
"With the advent of this higher care facility, we'll be able to provide that whole-of-life accommodation – that was always the aim of our group."