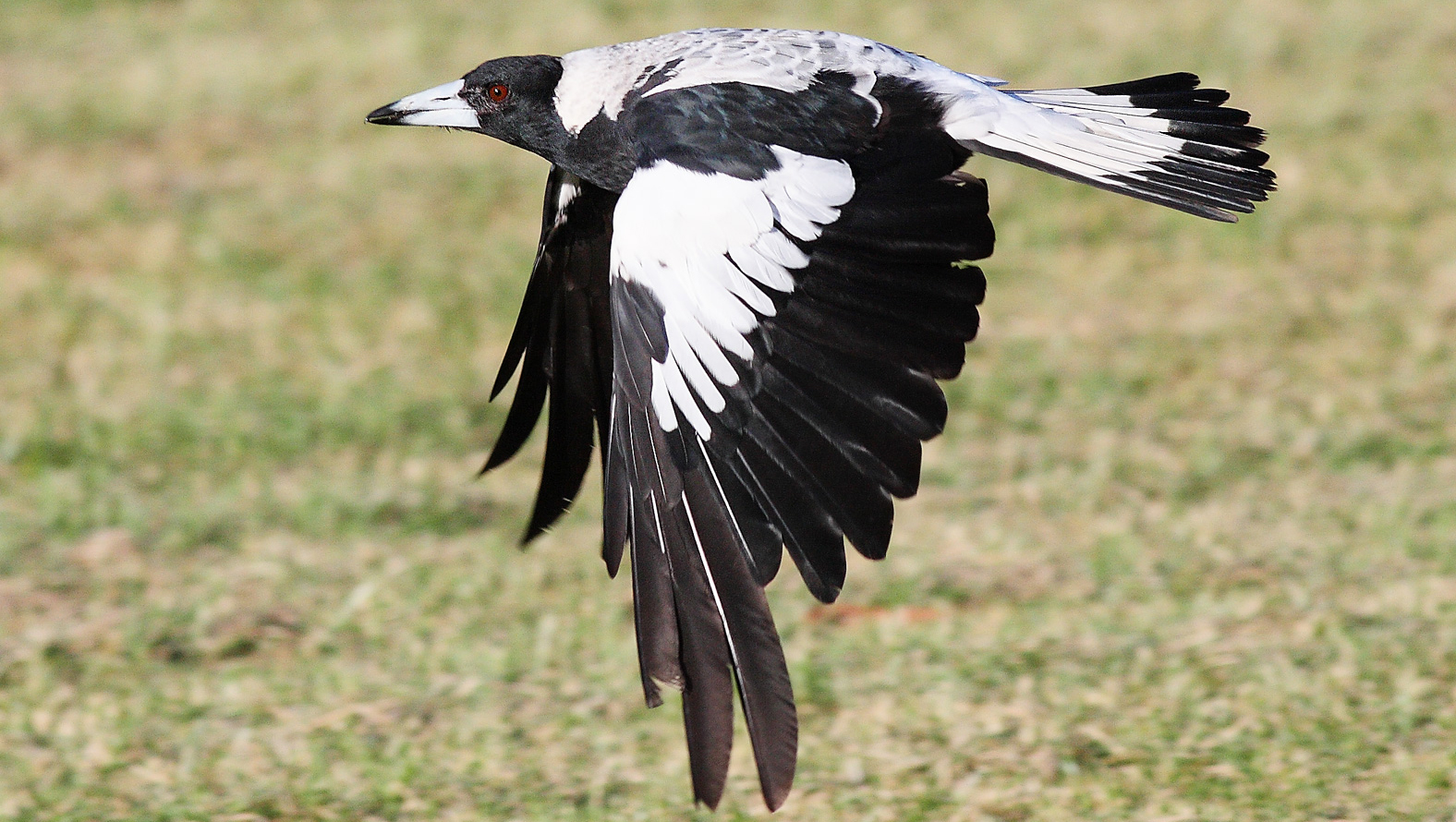 Liz Bell
A SECOND magpie thought to be responsible for attacks on people in the Raymond St, Sale, mall will most likely be euthanised after authorities approved a Wellington Shire Council application to control wildlife.
Last month a magpie was also 'removed' under permit from the mall area after a series of incidents involving a bird left several people with eye injuries.

Sale resident Glenn Bennett is still suffering blurry vision after being pecked in the eye by a magpie on Tuesday as he sat in the mall waiting to meet his son.
Mr Bennett said he was eating a snack outside Gippsland Centre about lunchtime when a bird flew at his face and struck him in the eye.
"I noticed one magpie fly down at my feet, and the next thing I know I got hit in the eye," he said.
"I don't know if it was that bird or a different one from up in the tree – it all happened so quickly."
The attack on Mr Bennett follows a reported incident earlier in the day that left a woman with eye injuries, and another incident the previous day when a magpie attack left a man with a bleeding eye.
Last month Sale business owner James Glindemann almost lost the sight in one eye and had to be flown to Melbourne for treatment after a magpie attack.
Mr Glindemann told the Gippsland Times the bird appeared to beg for food before suddenly flying at his face aggressively.
On Friday, Mr Bennett said he was angry authorities didn't act faster to prevent further attacks, instead of simply erecting small signs in October that didn't warn sufficiently of the magpie behaviour.
"I did notice signs around the mall, but they just say 'don't feed the birds' — they don't suggest in any way the birds are aggressive and will attack if you don't feed them," he said.
"Clearly the signs are not working, and more needs to be done."
However, another magpie attack victim, Bob Stevenson, said he was sad to hear killing the magpies was the only option left, adding education was the key to stopping aggressive magpie behaviour.
"It's sad it has come to that, but I do understand that something has to be done," he said.
Mr Stevenson was sitting in the mall last Monday afternoon when a female magpie approached "looking for food".
"She was looking up at me, I believe, in hope of food, when suddenly she leapt up and pecked me in my left eye, drawing blood.
"She pierced my eyelid which is still swollen and a bit messy," he said.
Mr Stevenson said he loved magpies and often interacted peacefully with two "clans" in his own backyard, but warned that people should be cautious of urban magpies.
"Urban birds endure different circumstances and treatment from kind and not-so-kind people, which is bound to have an effect on their behaviour," he said.
Mr Stevenson urged people not to interact in any way with magpies in town areas, as it trained them to demand food.
"People need to stop feeding them," he said.

"Don't sit down and talk to them and don't wave your hands at them," he said.
A spokesperson for the Department for Environment, Land, Water and Planning said Wellington Shire Council had applied to DELWP for an Authority To Control Wildlife and "the magpie will be removed".
While magpies are protected and it is illegal to harm or interfere with wildlife, the department has the authority to issue "control" permits under certain circumstances.
DELWP did not clarify what "removal" meant, but it is expected the bird will be euthanised, rather than relocated.