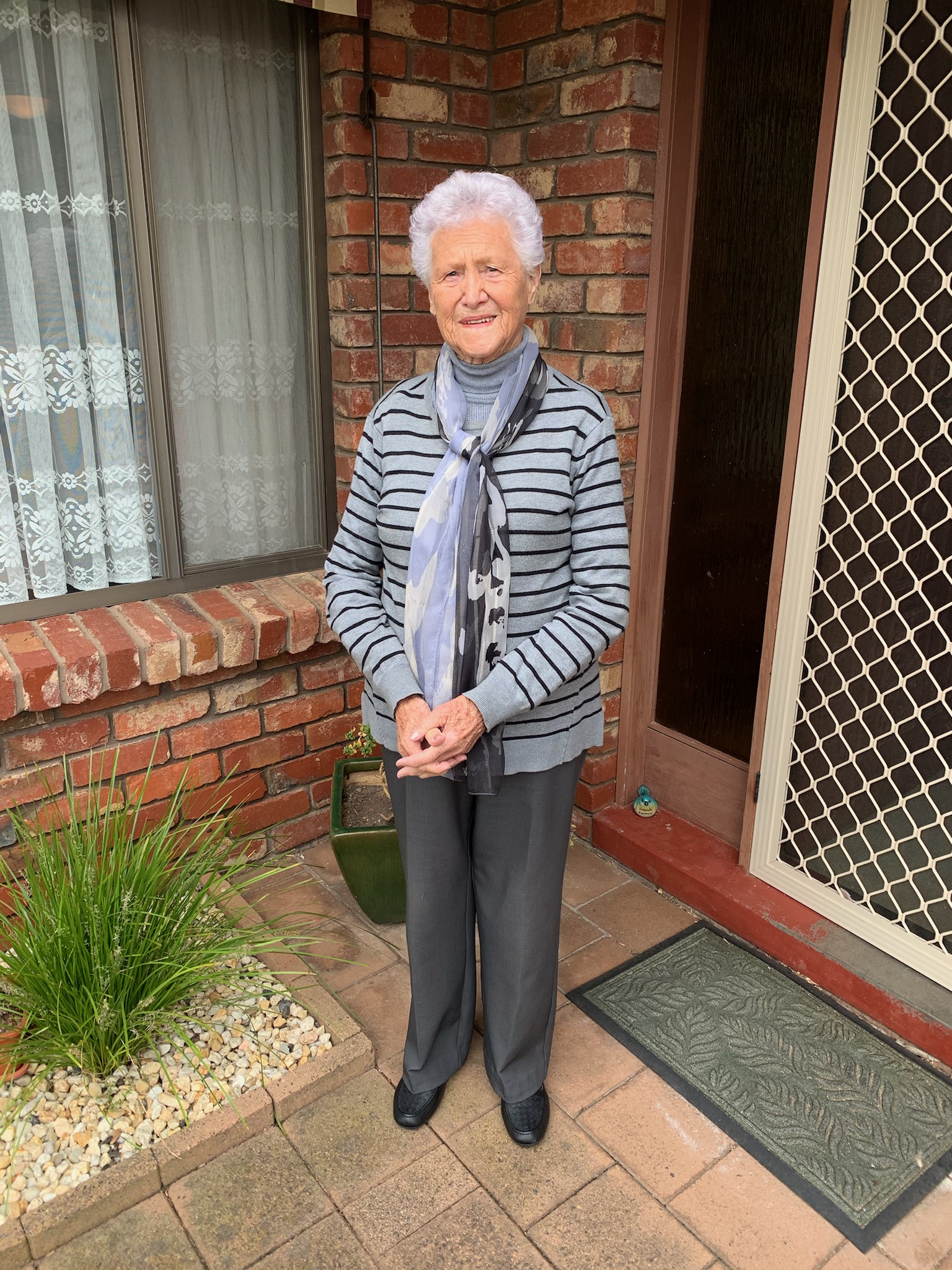 Liz Bell
NINETY-one-year-old Brenda Carter (née Woodland), has a memory that would put most of us to shame.
She can recall in sharp detail many of the intricacies of her life, and weave rich and fascinating stories that continue to bring a sparkle to her eyes and fill the room with energy.
From being thrust into dairy farming in her early 20s on a Nambrok soldier settlement block with her ex-service husband, to being part of early Sale's vibrant social scene and a carnival 'queen' who raised money to build the Sale Memorial Hall, to teaching young Sale debutantes their steps – her vivid recollections are all logged in detail and ready to be told.

There were also her years of being part of the younger set of the 'kit bag club' of 3TR more than 70 years ago, whose participants raised money for war years service men staying in Sale, often taking them on day trips to break up the rigours of the army week.
Like her late mother before her, Mrs Carter has kept an intriguing collection of memorabilia, photographs and documents that provide a paper trail of her life and the growth and prosperity of Sale from as far back as the 1930s – all in impeccable condition and kept safely stored in the spare bedroom of her Sale unit.
The collection of memorabilia includes photographs, memorial hall theatre programs, kit bag club paraphernalia and war years' documents – all things she has considered too precious to throw away.
These wonderful memories are now looking for a new home.
"I'd like to see some of these things go to the places or to the people that would be interested so that they get kept as reminders of the past," Mrs Carter said.
"Every now and then I pull it all out and look at it, but I think it would be better off with people or organisations that would like it.
"It just depends on whether anyone wants to take it on."
Some of the memories are not documented, such as when a newlywed Mrs Carter had to adapt to an unfamiliar life as a farming wife, going out in the 1940s to buy men's overalls and men's gumboots in a world not quite ready to cater for female farmers.
But most relate to her years as a young woman growing up in a town that was also growing up, and provide a documented and chronological history of a regional town emerging as a main player in Gippsland's social history.
Her family holds a firm place in the history of the town, with her grandfather James Woodland being the first butter maker to the then Sale Butter Factory, and the Carter and Woodland names still recognised as important early settlers.
Any historical organisations that would like to view Mrs Carter's collection can phone her son Bruce on 0407 417 300.