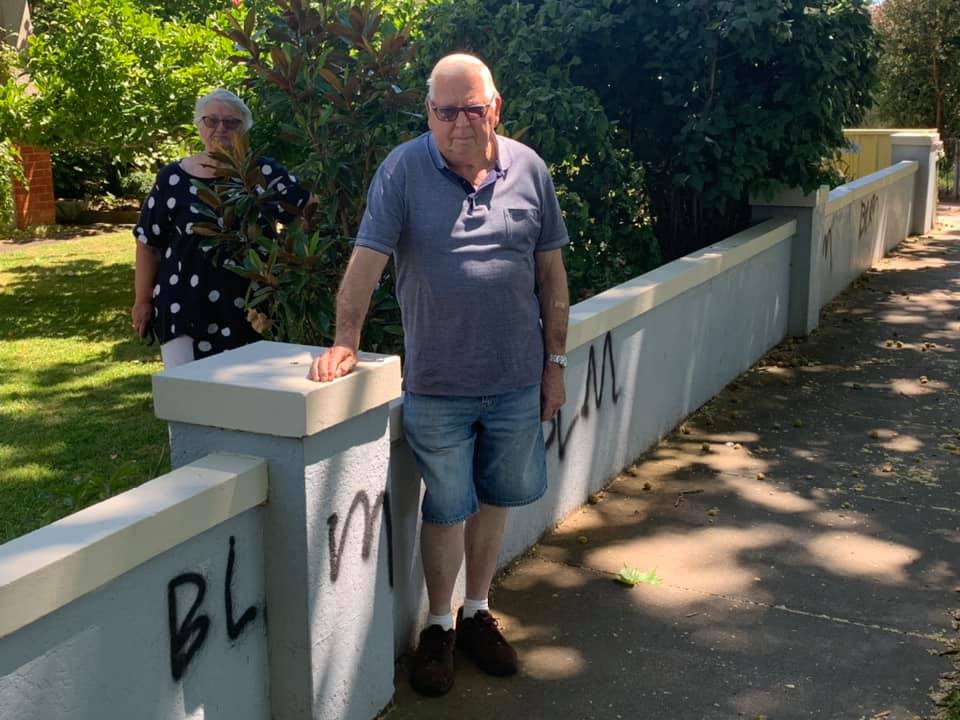 HOMES in McMillan St, Maffra, were targeted by vandals overnight Saturday, with home owners collectively facing hundreds of dollars to clean up the mess.
Fences were the main targets, some emblazoned with BLM lettering, among them the rendered front fence of pensioners Sue and Noel Bedggood.
Mrs Bedggood said a friend walking past alerted them to the damage.
"We've lived here 40-plus years and never had any problems," she said.
"We take pride in our house, keeping it clean and neat and tidy.
"This is very distressing."
Mr Bedggood said he would have to tackle the fix-up job himself, and luckily he had matching paint.
But he predicted it would take two or three coats of paint to cover the black lettering.
Mr Bedggood believes the vandals would have come prepared.
"If they're coming home from the pub they wouldn't have a can of paint," he said.
"I reckon they've set out to do it."
Speaking about the BLM (Black Lives Matter) lettering, he said it was actions like this that turned people against causes, making the vandalism counter-productive.
"They probably targeted us because we are in 'McMillan St'."
However, it is unclear if the street was targeted with Black Lives Matter graffiti because of explorer and pastoralist Angus McMillan's widely-accepted association with Aboriginal massacres.
People with information can phone Maffra police on 5147 1026.