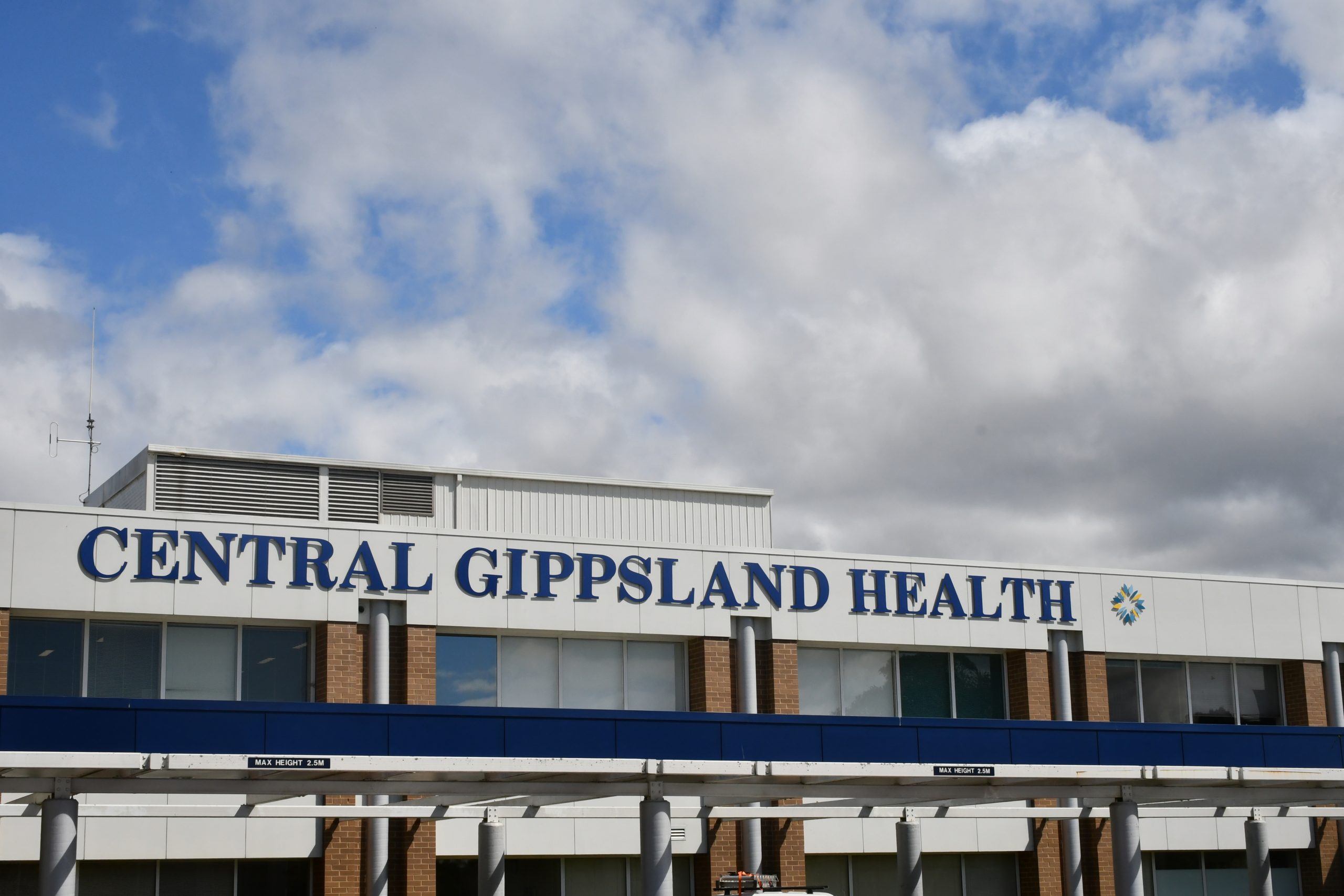 CENTRAL Gippsland Health has again tightened the rules around visitors following the recent increase in COVID numbers in Victoria.

Patients will now be restricted to two visitors for up to one hour per day, and only from 1.30pm to 3.30pm.
Face masks must be worn, social distancing restrictions apply, and all visitors must complete COVID-19 health declarations upon entry to CGH.
However people in some categories will not be bound by the one-hour time limit – but the limit of two visitors must still be adhered to These exemptions apply to a parent, guardian or temporary carer of a patient in the hospital who is under 18 years; a carer of a patient with a disability; a partner or support person of a pregnant patient; a support person for a patient coming into the urgent care centre; a support person for someone attending an outpatient or continuing health care appointment; and a person who is providing support to a patient receiving palliative or end-of-life care in hospital.
Increased restrictions on visitors to residential aged care facilities also apply, put there are exemptions.
This applies to parents and guardians of a resident who is a minor, and where the visitor is the parent, guardian, partner, carer or support person of the resident; as well as if the person's visit is for the purpose of providing emotional, cultural, spiritual or social support to the resident that cannot reasonably be provided by that person via electronic or other non-contact means (one visitor at any time, once per day for a maximum of two hours).
It also applies to "essential care persons" – where the visitor's presence at the facility is for the purposes of providing essential care and support necessary for the resident's physical wellbeing that optimises the care and support delivered by workers at the facility, and cannot reasonably be provided by that person via electronic means (one visitor, no time limits).
"Essential behaviour assistance persons" are allowed too, where the "visitor's presence at the facility is necessary to support individual behaviours of concern, such as for people living with dementia, cognitive impairment or cognitive disability, or who have a known or emerging serious mental illness" (no time limits).
Other exemptions include for interpreters or informal language support (no time limit); visitors being assisted to handover care for discharge (maximum two hours); and visitors viewing facility as a potential site to live in (maximum two hours).
For residents reaching end of life, two visitors are allowed, with no time limit.

A CGH spokesperson said the health of the community, patients, visitors and staff was the organisation's biggest priority during the pandemic.