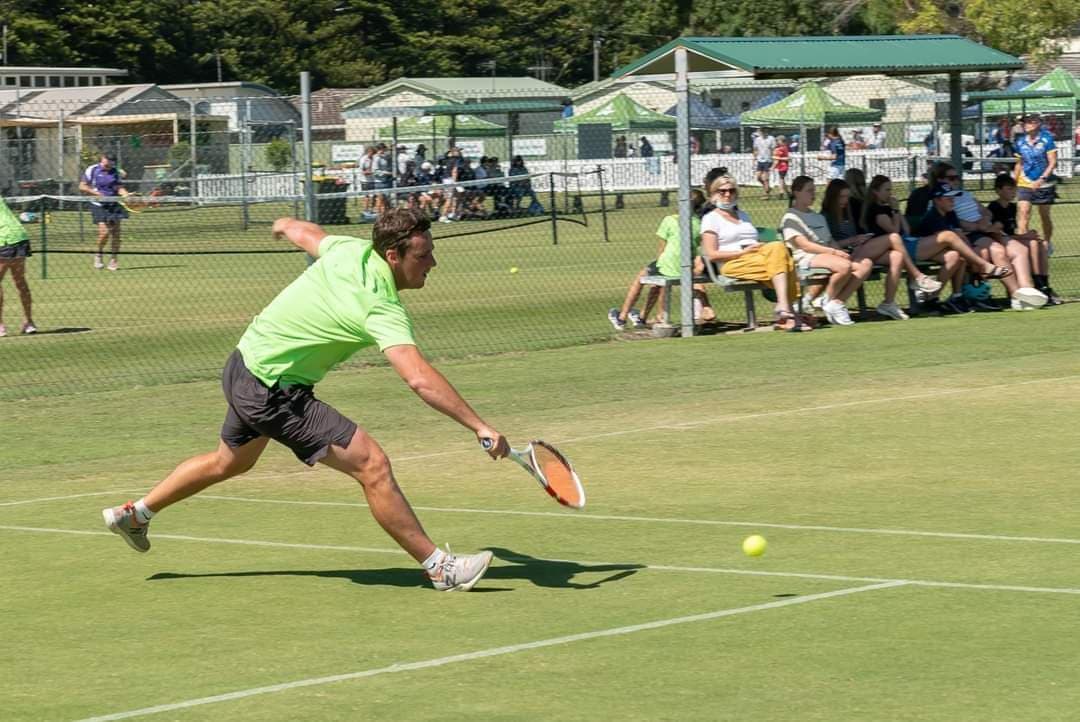 MITCHELL Allman has done Maffra proud as the only member of the East Gippsland team to make it to a grand final at the 65th InterRegional Country Championships Victoria, held at Warrnambool Lawn Tennis Club, at the weekend.
Entering the 25 and under singles event seeded number four, Allman methodically worked his way through a draw of 17 players, winning in straight sets to take out the title.
In the grand final, played on Sunday morning, Allman took an hour and 25 minutes to defeat Shepparton's James Curtis-McDonald, number two seed and ranked 402 in Australia, 6-3, 6-2.

Allman previously claimed the scalp of number one seed, Shepparton's Nick Gattuso, the day before – 6-4, 6-1.
Overall, East Gippsland was out-performed over the weekend, coming in seventh behind Barwon, Goulburn, Loddon Campaspe, Central Highlands, South West and Wimmera, but defeating Mornington Peninsula and Northern Mallee.
East Gippsland was represented by 23 local players, including Allman, Joanna Rule (Sale), Tom Supplitt (Maffra), Neil Jeremiah (Maffra) and Kaylene Runciman (Maffra), with the remainder of the team made up with players from Bairnsdale.

The tournament is an annual teams and individual tournament played in early January over three days at a regional venue in Victoria, with 285 of some of the best country Victorian tennis players attending this year.