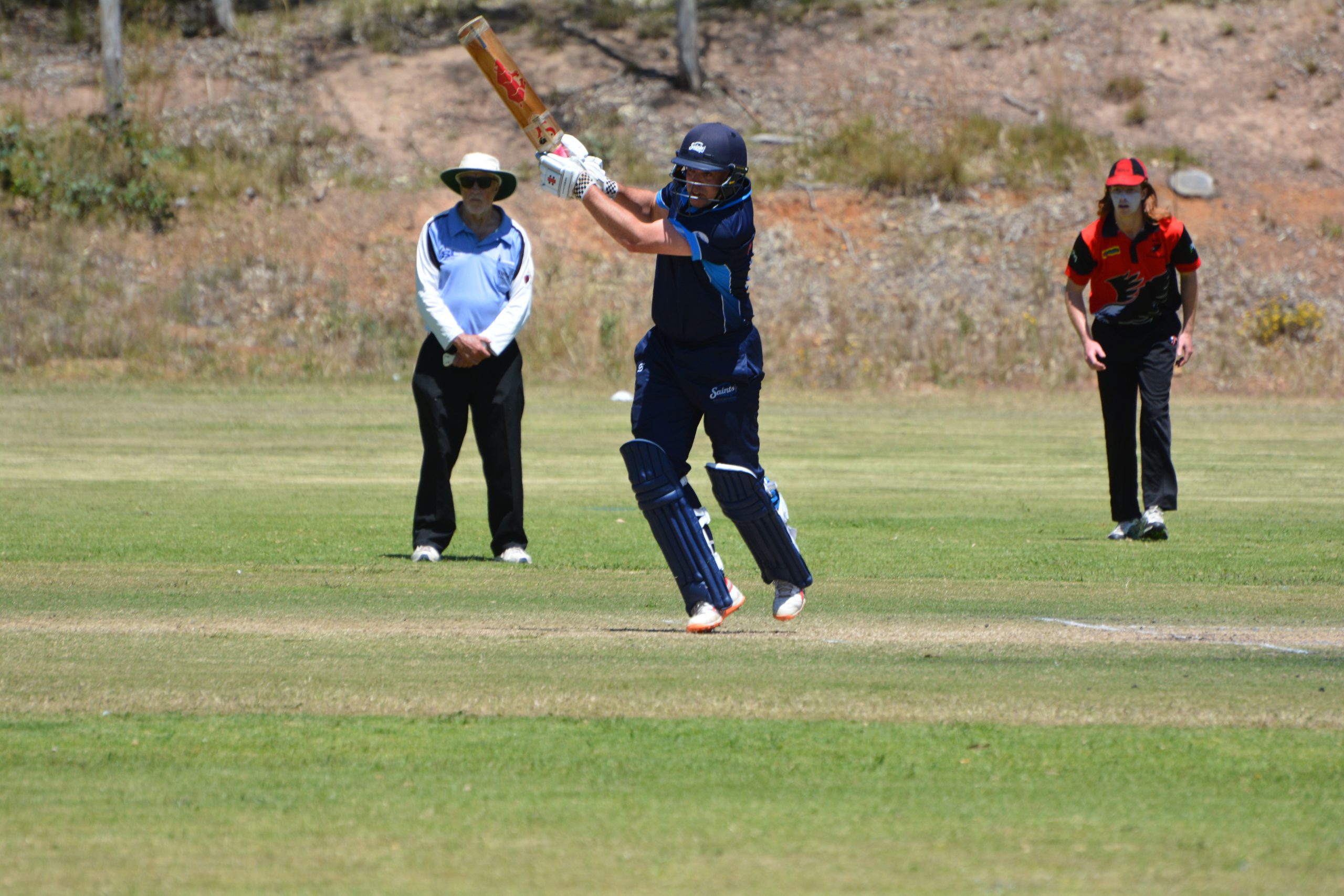 Liam Durkin
VETERAN cricketers across Sale-Maffra have certainly proved age is no barrier so far in season 2020-21.
Players in their 40s are among the competition's leading performers.
Bundalaguah's Steve Spoljaric has taken the most wickets, while Boisdale-Briagolong's Michael Roberts has scored the second-most runs and posted the highest individual score.
Stratford left hander Andrew Tatterson is another in the 40-plus bracket to still be playing good cricket – highlighted by his mesmerising 122 off just 71 balls before Christmas.
Tatterson is also opening the bowling in most matches, with the one-day format aligning itself to his handy off-breaks.
Collegians' evergreen champion Stuart Anderson is only four wickets from the top of the league aggregate – the same number of years he is shy of turning 50.
While some players over a particular age might lack the agility and exuberance of their younger counterparts, many more than make up for it with their experience and craft.
As Gippsland Goannas president Kevin Lanigan explained, the knowledge acquired from playing cricket for so long meant certain players were able to perform, regardless of age.
Lanigan pointed to his time playing with former Australian captain Graham Yallop and SMCA legend Blair Campbell as cases in point.
"Graham Yallop batted and hit the ball as beautifully and timed it as well at 60 as he did at 30," he said.

"Blair was about 56 and he still bowled excellently, 90 per cent of people couldn't pick his wrong-in."
When asked if he thought players in the Goannas over 60s team could face the average SMCA bowler, Lanigan believed most would be able to, provided they weren't bowling express pace.
"The reflexes are just slower (as you get older)," he said.
"People who are regarded as a medium pacer all of a sudden are a quick bowler.
"The mind says do this but the body says you can't.
"When I played my better cricket I always batted in the first four, but when I finished playing first grade I was at seven or eight – because of the fact you batted after tea when the ball is older."
With the slower reflexes in mind, many club cricketers who take to the field on a Saturday will attest to the number of late cuts veteran players seem to execute.
Naturally, it has become known as "the old man shot".
As well as the late cut, cricketers of a particular vintage are easily spotted at club level, with well worn equipment and forgotten brands such as Fisher, Screaming Cat and Hunts doing the rounds.

The territory does come with a few perks, and once you reach a certain age in club cricket it seems you are granted a few luxuries, such as fielding exclusively in the slips and being allowed to return the ball from the outfield with a bowling action.
Running and throwing were indeed the two main differences fellow Goannas player Gordon Cowling said stood out as one got older in cricket.

"You don't lose the ability to do stuff – you just get slower at doing it," he said.

There are very few of us who are good runners and good throwers, it's only those that have kept going who can do that.
"Certainly with the over 60s I'm finding now that I'm having trouble keeping up with the younger over 60s."
Given so many SMCA players in their 40s are still performing at first grade level, the 'you are never too old' adage appears to be ringing true.
In fact, players as old as 60 and 70 can tell their grandkids they technically play cricket for Australia if they happen to be selected for a veterans national tour – as Cowling was recently.
"To play representative cricket after turning 60 and to get selected for a national tour just put me on such a high," he said.
Like the ICC ranked team, Australia's over 60s and 70s play for the Ashes against England, with the over 60s playing for the 'grey Ashes' and the over 70s the 'silver ashes'.
For the boy who grew up dreaming of wearing the baggy green cap, they are still able to do it at the ripe old age of 70.
Unlike more physical sports, cricket allows players from various generations the chance to either play with or alongside one another, something Lanigan believed was one of its biggest draw cards.
"If you love the game, don't ever give it away," he said.
"There is a pathway for juniors coming up and there is a pathway for the elderly going out."