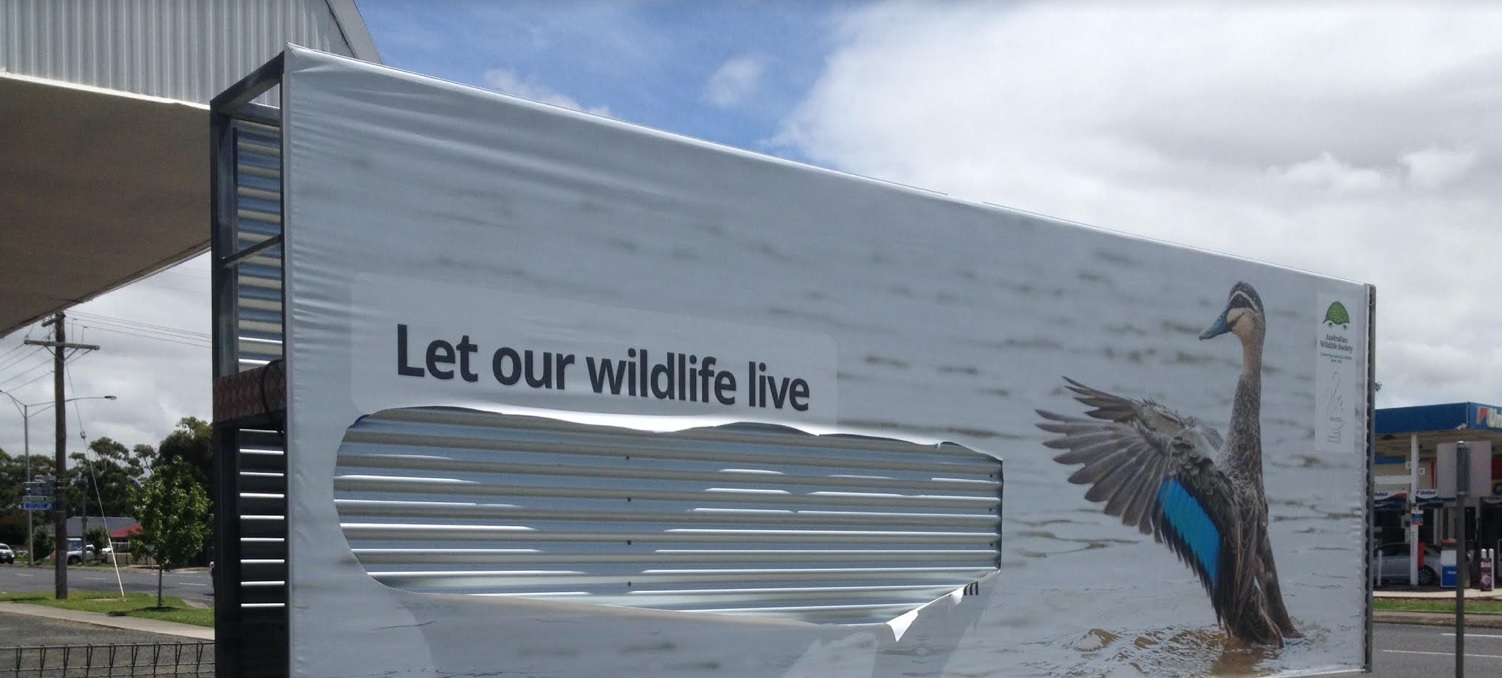 BILLBOARD in Rosedale advocating protection of native waterbirds was recently attacked by vandals, who left a knife at the scene with a name and address on it.
Jointly erected by Australian Wildlife Society and Regional Victorians Opposed to Duck Shooting, the billboard called for duck shooting to be banned in Victoria.
The president of the Australian Wildlife Society said the organisation "deplore[d] the act of vandalism on the roadside billboard opposing the shooting of our native ducks".
"It is another reason why we should not be allowing the hunting and shooting of protected ducks, when we have to suffer from this irresponsible behaviour by a small minority of people who want to vandalise and damage our local scenery," they said.
A spokesperson for Regional Victorians Opposed to Duck Shooting said it was not a good look for Rosedale.
"This shows nothing but violence and disrespect – a complete lack of respect for the law, others' property and the town of Rosedale – let alone our struggling birdlife," the spokesperson said.
"Bird numbers – many species unique to our country – have fallen 90 per cent since the 1980s.
"They are down 23 per cent just from last year, despite rain."
While investigations continue, some duck shooters have become suspects, based on comments on their social media pages, saved as screenshots and passed to authorities.
Regional Victorians Opposed to Duck Shooting believes Rosedale and other regional towns would be better off without bird shooting seasons.
"Towns like this have done it tough enough.

"They should be allowed to benefit from nature-based tourism which duck shooting deters," the spokesperson said.
"Studies show the majority of holiday makers avoid areas where shooting occurs.
"Meanwhile the latest government shooters survey shows duck shooters spend plummeted 46 per cent across the state from 2013 to 2019."
A new sign is being erected to replace the damaged one, with security cameras installed.