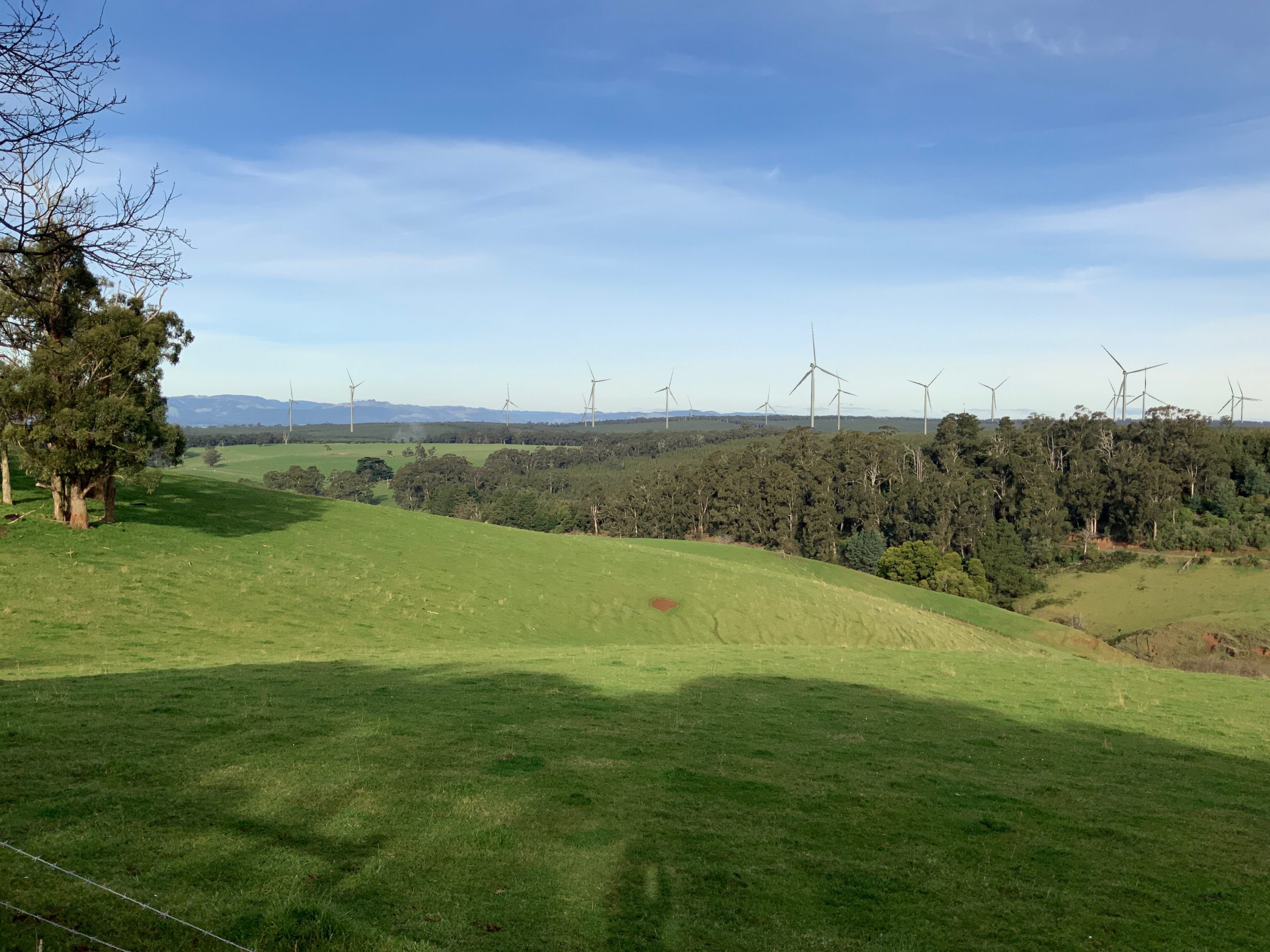 A PLANNING application has been lodged to build the proposed multi-million dollar Delburn Wind Farm, overlooking the Hazelwood Power Station.
OSMI Australia has submitted its applications for planning approval to the Department of Environment, Land, Water and Planning to build the wind farm.
The final project design for which planning approval is being sought comprises up to 33 turbines with a maximum height of 250 metres.

OSMI director Peter Marriott said following extensive review, OSMI had managed to significantly reduce the environmental effects from those outlined in the project's earlier design that was referred to the department to determine if an environment effects statement was required.
"It has always been our intention to design a project that sits well within the surrounding environment and minimize impacts on our neighbours," Mr Marriott said.
"The area of native vegetation to be impacted by the project has been reduced from 42 hectares to approximately 14ha, with up to 54 large trees to be impacted.
"It is anticipated that over half of these trees will be able to be retained despite needing to be offset.
"All trees that do not need to be physically removed will be left in place unless they become a safety risk.
"Modelled noise outputs demonstrate our design target of 35 decibels for wind farm noise levels at residential dwellings has been achieved at all but a handful of houses.
"For those limited number of dwellings, the noise levels are modelled to be in the 35-37dB range, well below the statutory limit of 40dB – or background plus 5dB."
The documents are now being reviewed by the planning division of DELWP, and, if found to be complete, will be accepted for assessment.

Once DELWP advises that the application has been accepted for assessment, all the documents will be published on the OSMI website.
The timing and process for the formal public comment period is controlled by the department, however OSMI has requested that the project be "called in" by Minister for Planning Richard Wynne to allow an independent planning panel to be convened.
This will give the community the opportunity to put forward its views on the project through a public hearing process.
OSMI said it would provide regular updates as the approval progresses and outline opportunities for the community to provide input into the decision-making process.
The application has required a large number of documents be prepared to assess the project.
The planning permit application in total comprises more than 2000 pages.
OSMI said it would prepare and publish summaries of the information included in each report, to help the community navigate the document.
OSMI Australia says the proposed Delburn Wind Farm wind farm is expected to create up to 186 new full-time equivalent jobs during construction, 24 ongoing jobs during its operating life and contribute $106 million in increased Gross Regional Product across three local government areas during its 32-year period of construction and operation.
The company says it will maximise local employment and procurement opportunities.
It estimates the project will cost between $320 million to $360 million, providing enough energy to power 125,000 houses.
Construction will take place in 2022-23, and the wind farm is expected to have an operating life span of between 25 and 30 years.
OSMI is also investigating the feasibility of including a battery bank near the wind farm connection point with the grid.
The project does not include a solar farm.