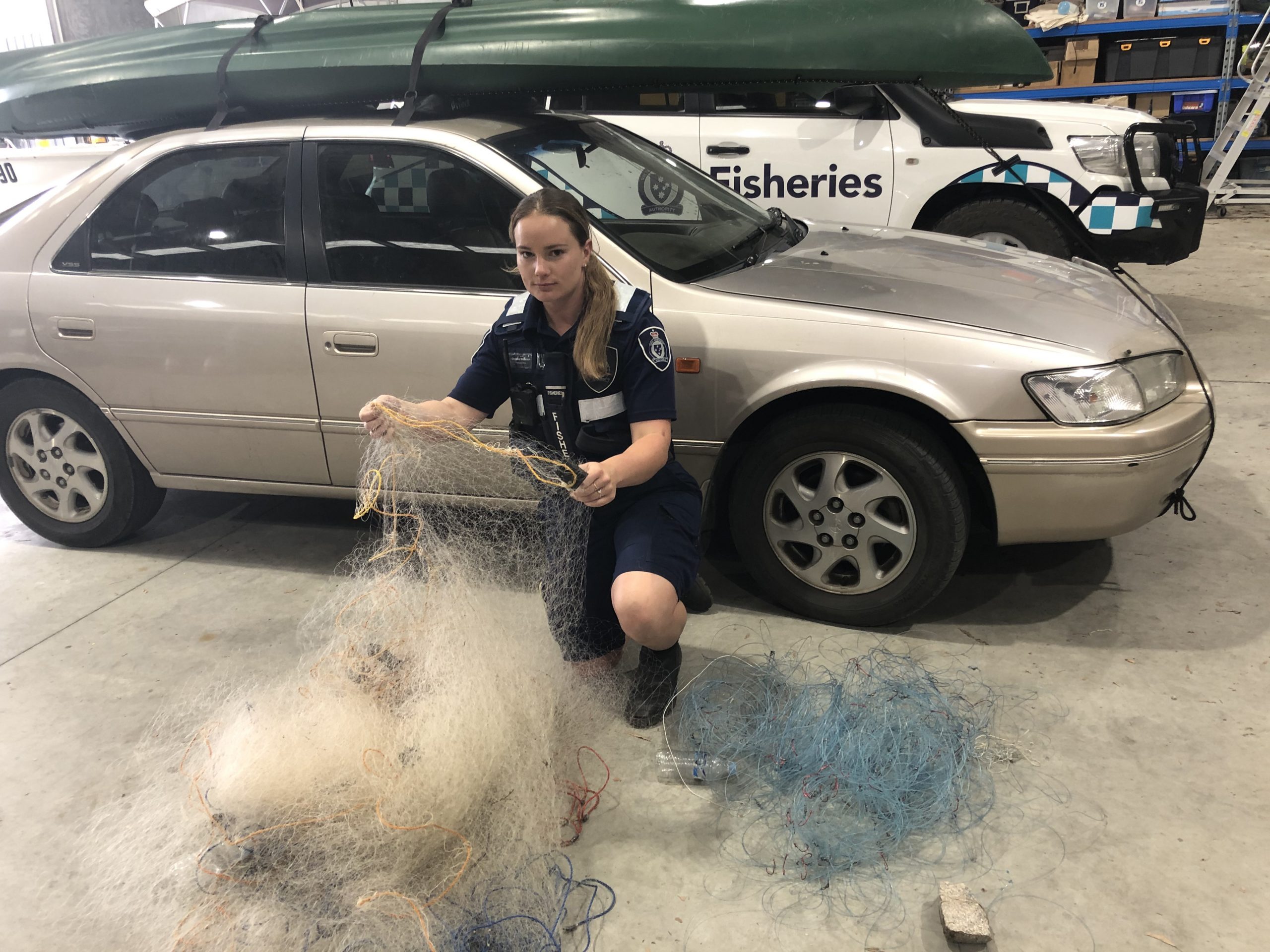 A PHONE call by a witness has led to two people having their vehicle, kayak and fishing equipment seized.
Lakes Entrance-based fisheries officer Christine Watterson said officers received a call through the Victorian Fisheries Authority's 13 FISH hotline on Saturday, January 2, and intercepted the couple leaving the Tambo River near Metung.
"Officers conducted a search of the couple's vehicle which revealed a longline with 83 baited hooks and a 76-metre mesh net," Ms Watterson said.
"The illegal equipment was confiscated and the couple's Toyota Camry was seized, along with a kayak and other recreational fishing gear."
Ms Watterson said this type of equipment had the capacity to cause "significant damage" to populations of fish and native aquatic wildlife in the Gippsland Lakes.
Soon after the interception near Metung, metropolitan-based fisheries officers from the Braeside station attended the residential address of the alleged offenders.
A search of the property's sheds resulted in an additional two large mono-filament nets being seized.
Ms Watterson said the couple would be summoned to appear at the Bairnsdale Magistrates' Court later this year.
"This is a perfect example of why public reports of illegal fishing are so important to the work our team does, to make sure fishing is great for all Victorians in years to come," she said.
"If you suspect illegal fishing is taking place at any time, ring our 24/7 reporting hotline, 13 FISH (13 34 74), to speak directly to a Fisheries Officer.

"You can remain anonymous.

"Make the call and make the difference."