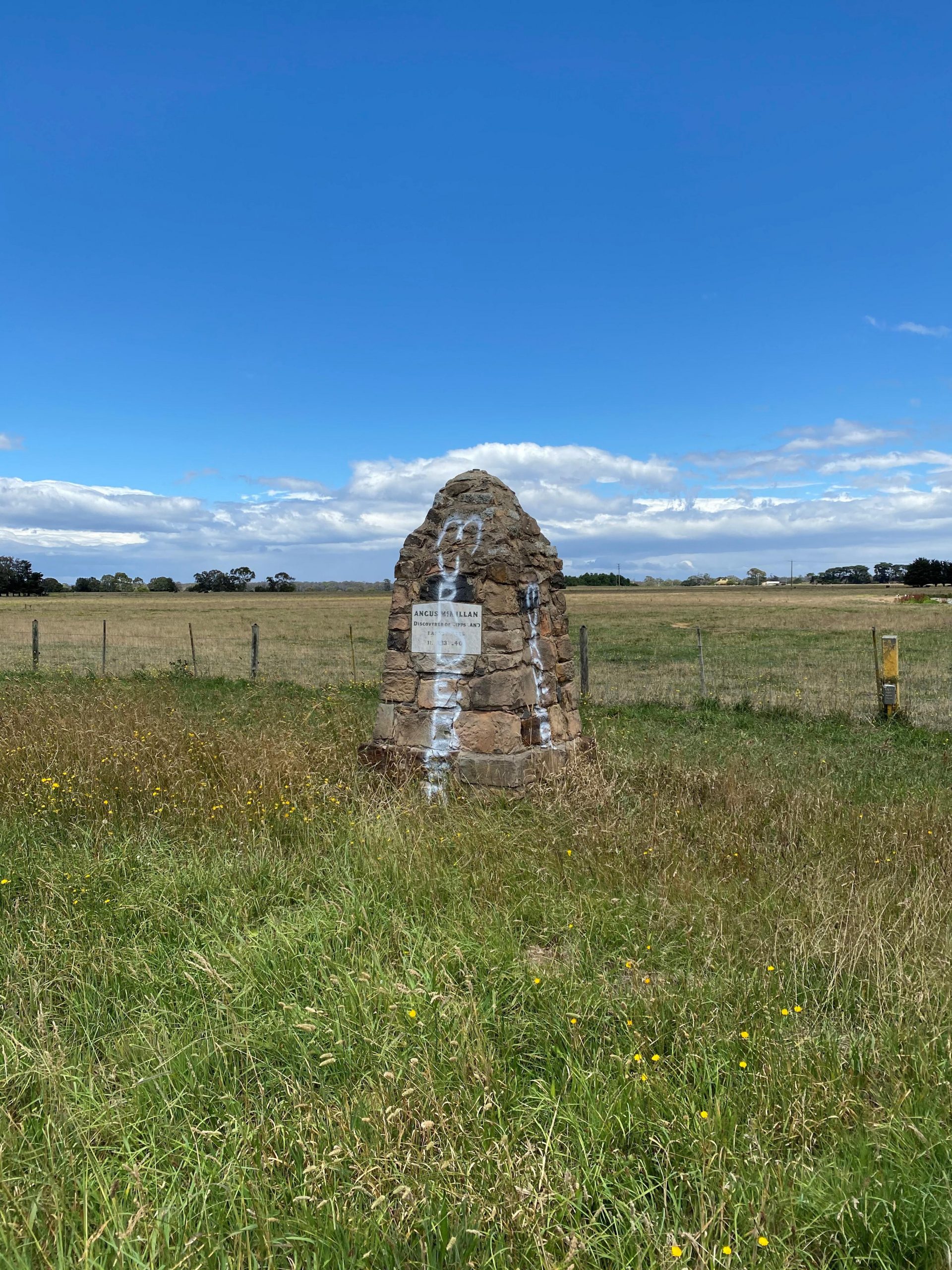 A BUNDALAGUAH cairn honouring explorer and pastoralist Angus McMillan has been vandalised, with 'murderer' spray painted in white on the monument.
Eighteen cairns or tablets were erected to McMillan in the 1920s at Benambra, Omeo, Swifts Creek, Ensay, Bruthen, Mossiface, Sarsfield, Lucknow, Calula (two), Bushy Park, Stratford, Bundalaguah, Sale, Rosedale, Tom's Gap, Yarram and Port Albert.
It is widely accepted that McMillan was associated with Aboriginal massacres in Gippsland, sparking calls in recent times for the cairns to be removed.
However some historians dispute claims about McMillan's involvement.
The damage to the Bundalaguah cairn was noticed on Friday.