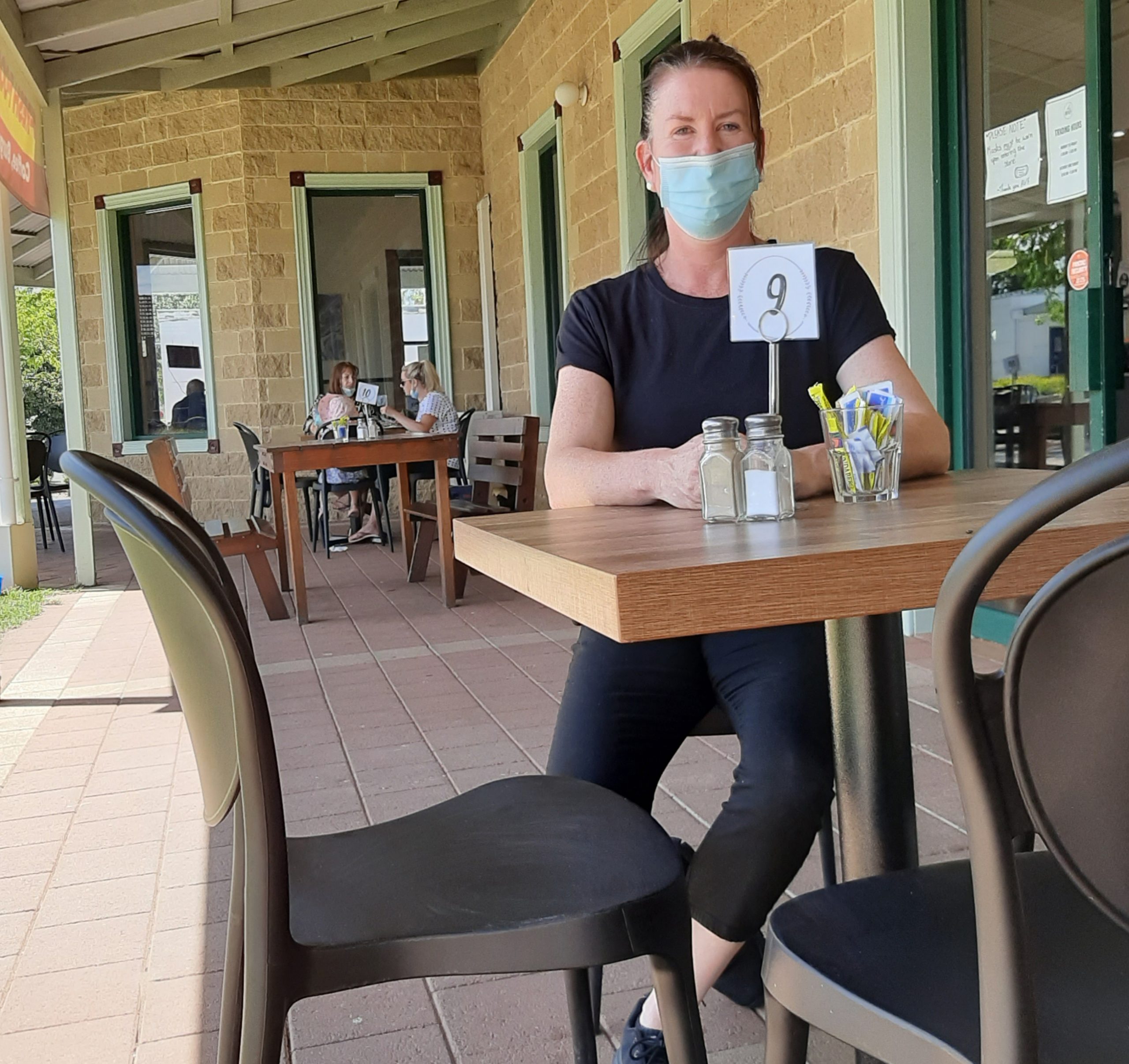 Liz Bell and Liam Durkin
Starting up a new business in the midst of a pandemic might seem like an insurmountable challenge, but some inspiring entrepreneurs are up for it.
The Gippsland Times interviewed three local people who have set up business during the pandemic – and they have no regrets.
AS the COVID cloud still lingers and causes uncertainty, one might suspect the pandemic would have been enough to drive people away from starting up a business.
However, many are taking on the challenge with optimism – and the early signs are promising.
In Sale, those travelling down Raymond St may have been surprised by the number of new businesses that have opened in the past few months.
The recently-opened Viet Kitchen is often bustling with activity and outdoor diners near the clocktower, while across the road, Black Flag Barbering is tending to all hair and beard trimming needs.
After opening two months ago, solo operator Bart Butcher said even he was surprised at how much traffic was coming through the door.
"I didn't think I'd be as busy as what I am now," he said.
"Word spread like wildfire in the first two weeks after opening.
"Even when we got shut down I was still getting heaps of messages, people asking 'are you still cutting?'.
"I guess like anything you are a bit nervous opening up a business, especially in a pandemic, but I think hairdressing – everyone needs a haircut."
Ironically, COVID played a part in Mr Butcher deciding to open up a barbershop.
"My plans to go over to Europe got cancelled, so I pulled the trigger (on opening a shop)," he explained.
Taking a glass half full approach, Mr Butcher believed the pandemic had inadvertently led businesses to streamline a lot of their processes.

"It (COVID) was probably the wake-up call a lot of people needed to change their business," he said.
"For me I've gone completely online with my bookings, so people don't have to come into the shop.

"Like anything you just have to change with the times and do what you need to do."
Such is the volume of work, Mr Butcher will more than likely need to hire an extra staff member in coming months.
He was also circumspect about competition in Raymond St.
"I don't see any competition," he said.
"In my opinion if you have a clientele of 300-plus you don't have time to worry about what other people are doing.
"There's some 12,000 people in Sale, so you'd be working pretty hard to cater for 12,000 people."
On the fashion side of things, Euro-cut fades are among the most popular trims, as well as mullets.
Barbershops seem to have made a bit of a comeback in recent years, something Mr Butcher attributes to the power of social media.
"I don't think they ever really left; I think people just forgot barbering is a different type of haircutting," he said.
"If you went to a hairdresser and asked for a haircut and came to a barbershop and asked for the exact same haircut, I reckon you'd get a different haircut."
Mr Butcher said he was cautiously optimistic about what was over the horizon.
"It's going alright so far.
"I'm only two months in – come talk to me in two years and we'll see what happens.
"I could have a different outlook," he said.

In Stratford, Kiah Cashman has also found success opening a business during the pandemic.

The Stratford woman had begun 2020 with a plan to open a food outlet, and wasn't going to let a little thing like a global crisis stop her.
Once restrictions were implemented, the former administration manager admits she saw a window of opportunity to back away from the plan, but the burning desire to be her own boss and join the hospitality trade was too strong.
Surprisingly, she hasn't regretted that decision for a minute, and business has been booming since finding the "perfect" venue and opening Avon Valley Foodstore in the midst of all the chaos, back in July.
"I knew this was the year I was going to open a cafe-takeaway store, so once that decision was made it was harder to pull out than to keep going – the wheels had already started to turn," she said.
It helps being a 'Stratty' girl, who knew her business would be well supported by the locals, but that hasn't been the only thing working in Ms Cashman's favour.
The Tyers St building she took over has large indoor and outdoor spaces, so social distancing was never a problem, and with the strategy always about catering largely to the takeaway market, lockdown also hasn't been much of an issue.
Business experts say having a good business plan and being able to capitalise on the opportunities of the pandemic, rather that the negatives, has been essential for owners to stay afloat.
That's where Ms Cashman's business background came to the fore – even a pandemic didn't alter the basic rules of supply and demand, and in fact, helped to redefine the product.
"I knew there was a gap in the market around here for quick, healthy takeaway food, and I knew that it was a good location with lots of passing traffic, so COVID or no COVID, I felt confident," she said.
So far, even though life is still not as it once was, trade is good.
"We are very happy with how it's going.
"We started during a pandemic and restrictions, so we don't know what 'normal' trade is, so I can't complain."
But of all the businesses to open during a pandemic, perhaps the bravest is one that bears the name most closely resembling the word coronavirus.
Coronis Latrobe real estate has been open in Sale for six months, and looks set to expand in the near future.
Principal Lia Jagielka said by the end of this year the plan was to "double our size and then just coast on, so we'll have enough for three workers".

"At the moment there is myself and a receptionist," she said.
"We're looking to hire someone to help out in the property management department because we've had decent growth."
After identifying the potential to work on areas other than selling, Ms Jagielka said she took the opportunity to open up.
"We just knew that there was a spot in the real estate industry to predominately focus on property management, so we just decided we might as well do it," she said.
"I'm predominately property management – I want to focus on the rental side of things, not on the sales.
"We do the odd sale for investors, but other than that we focus more on the asset growth of the rental property.
"The few properties that we've actually sold are the ones that we've rented; the ones that we've sold mostly have gone to first home buyers.
"The renters are normally the people that have sold their house and they're shocked that it's sold really quickly – and now they're having to rent while they finish building."
While some might wonder who would want to call a business Coronis, the name actually derives from a Theo Coronis, who established the business in 1984.
As Ms Jagielka explained, the name has actually been beneficial from a familiarity sense. "It's great for marketing," she said.
"We're up there in Google.
"People are actually talking about us when they walk past – they actually pay attention to us, so it works well.
"When we opened on the first of July we decided we could either hide or change the name or just take it with the Aussie spirit.
"So we gave every new tenant a Corona beer, a roll of toilet paper and hand sanitiser – that's the way we decided we would do it."