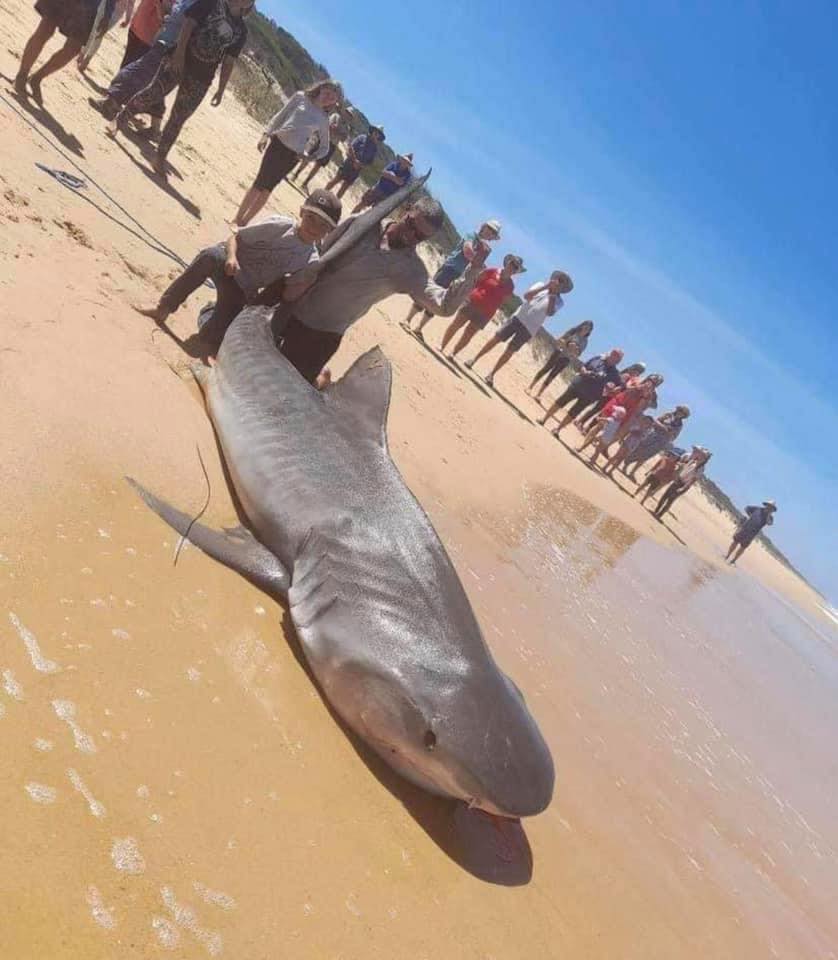 AUTHORITIES have issued a warning about a possible increase in shark activity in the Golden Beach area after a whale beached last week.
The Sperm Whale became beached at Flamingo Beach, about 10km from Golden Beach (between Golden Beach and Seaspray).
Visitors are being warned to avoid the area of the entire length of Golden Beach towards Flamingo Beach, and 500 metres out to sea.

The dead whale was reported about 4.30pm Wednesday afternoon.