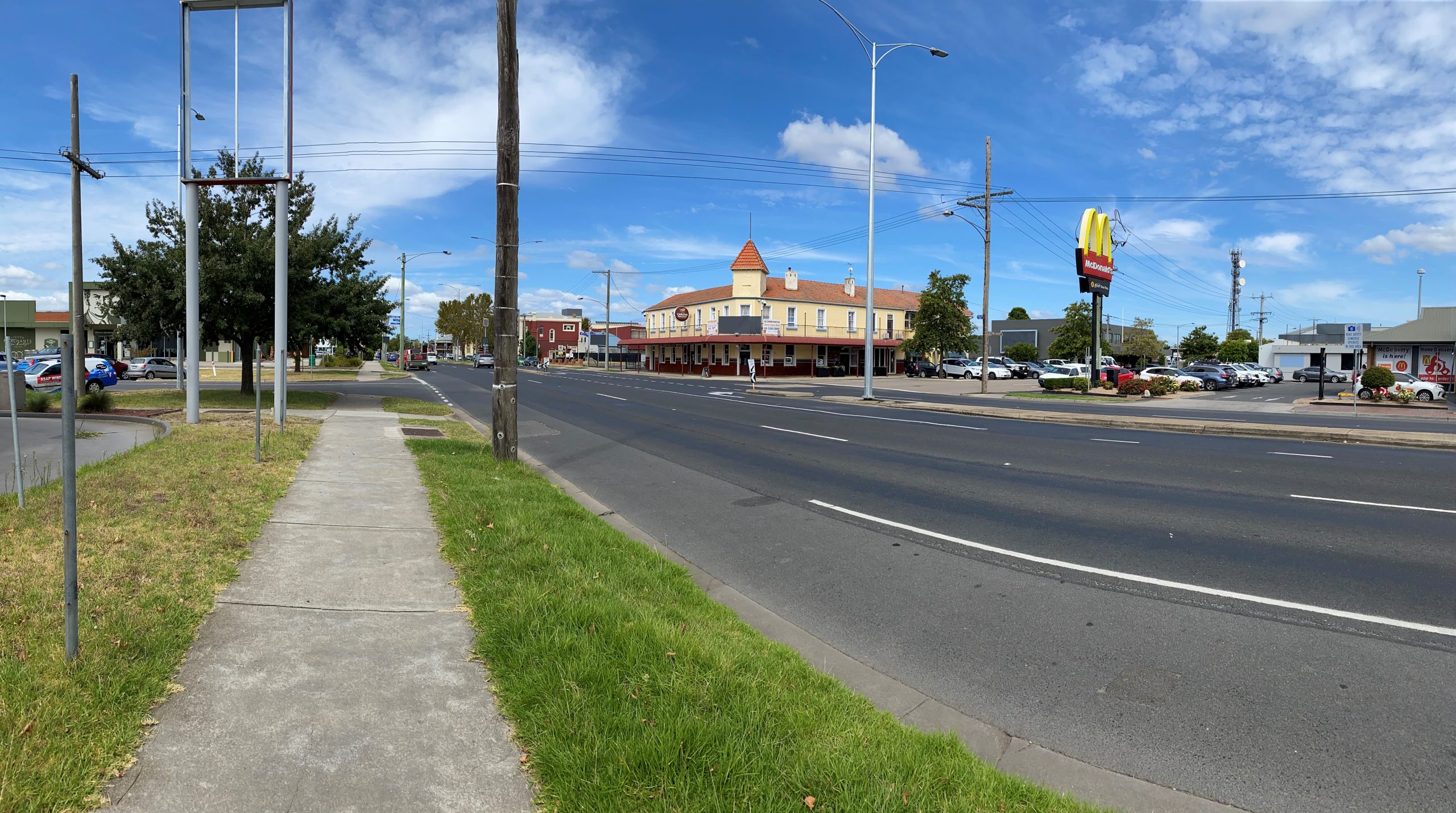 THE federal government says it has "unlocked" $11.68 million in funding to help deliver improvements along the Princes Highway in Sale.
The works include the installation of traffic lights at the intersection of York and Cunninghame Sts, moving overhead power lines underground, installing centre median lighting at the intersections of York and Raglan Sts and Foster and Reeve Sts, new kerbs and paths, and landscaping.
Deputy Prime Minister and federal Infrastructure, Transport and Regional Development Minister Michael McCormack said the funding would deliver two vital local projects.
"The two works include the Princes Highway Improvements Package project and the Cunninghame Street Signalisation project, which will increase safety and improve traffic conditions for all road users, particularly freight and heavy vehicles," he said.
"Investing in crucial local projects such as this is what we are doing across Australia under our record $110 billion infrastructure investment plan, which is laying the foundations for economic recovery from the COVID-19 pandemic."
State Roads and Road Safety Minister Ben Carroll said the upgrades would improve the reliability of the highway to support drivers throughout the region.
"These much-needed treatments will ensure motorists are well protected on our roads, thanks to this new resurfacing and signal work," he said.
Mr Carroll said the government was delivering $90 million worth of improvements throughout the region as part of this year's road maintenance blitz.
Gippsland MHR Darren Chester said the funding was part of the federal government's $300 million commitment to the Princes Highway corridor in Victoria.
"The Princes Highway supports thousands of vehicles per day across our region and it's important we have a safe transport corridor," he said.
"Improving this section of the highway is crucial so these communities have the infrastructure necessary to support more reliable and frequent services."
Wellington Shire mayor Garry Stephens welcomed the federal funding approval, which is in addition to council's $1.17 million contribution.

"This upgrade will improve safety and the amenity of the major corridor through Sale, which will not only benefit our local community but also tourists and freight haulers," he said.
"We look forward to partnering with both the Australian and Victorian governments to deliver these projects."
The works will be jointly funded, with the federal government committing $11.68 million, the state government $250,000 and Wellington Shire Council $1.17 million.