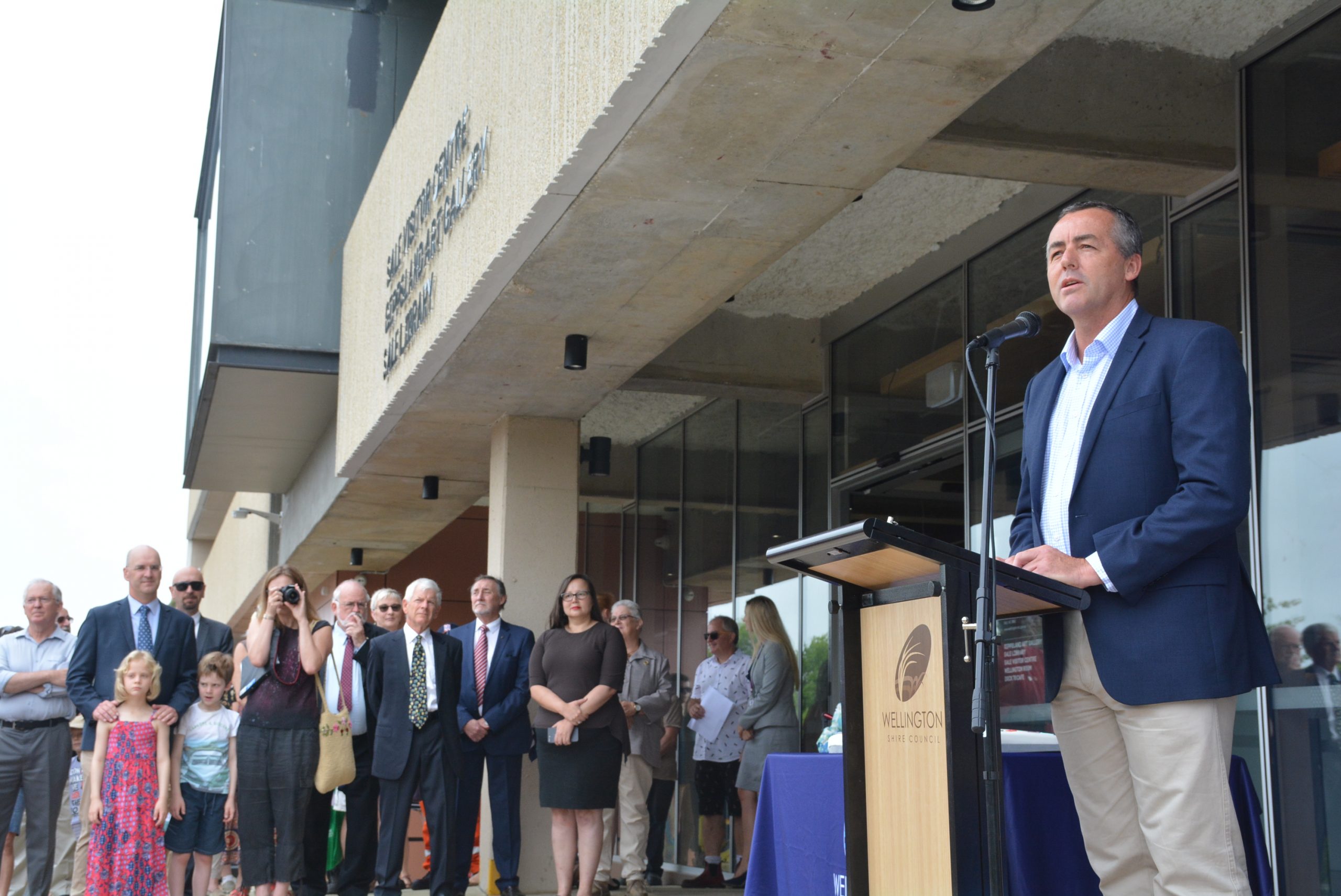 QUANTUM Support Services in Gippsland has sent a stern message to the federal government, saying it is "not realistic" to think that people can live on $44 a day.
The service provider's comments come after the government announced it was increasing JobSeeker payments by $25 a week as of April 1, 2021, which is a daily rise of $3.75 a day.
Quantum chief executive Natalie McDonald said the amount would not even cover a loaf of bread and a bottle of milk.
"The base rate for the JobSeeker supplement will be $44 a day to cover essentials like food and toiletries, basic utilities, rent which continues to rise and costs for searching for a job," she said.
"It is not realistic to think that people can live on $44 a day.
"This amount is 41 per cent less than the minimum wage, and sits below the poverty line."
Ms McDonald said once the Coronavirus Supplement ceased and the new JobSeeker payments began, people on unemployment benefits would be receiving far less than is acceptable to be able to keep a roof over their heads.
Quantum expects the result will be an increase in individuals and families reaching out for its services.
"Since the pandemic began Quantum has seen an increase in our services – we aren't out of it as yet and there are still so many affected by job loss," Ms McDonald said.
"The decision to adjust the rate by $25 per week, while welcomed, just does not go far enough.
"It will put more pressure on a system that is already highly utilised by those at most disadvantage".
The increased coronavirus supplement will be replaced by the new base rate of about $620 per fortnight.
People will be able to earn $150 per fortnight without affecting the base rate, and other welfare support payments such as rent assistance and pensioner education supplements are still available.
Gippsland MHR Darren Chester said the government's decision to permanently increase the JobSeeker base rate was a fair approach to a difficult issue.
"JobSeeker was temporarily set at emergency levels to support people through the pandemic but the increase was not sustainable and was acting as a disincentive to people getting a job," he said.
"In making these decisions, the federal government has carefully considered the balance between trying to encourage people to take jobs as they become available, while at the same time supporting Australians who find themselves out of work.
"It is the biggest permanent increase in unemployment benefits since 1986 and sets the base rate at 41 per cent of the minimum wage.
"Keep in mind, many people who receive JobSeeker, also receive other payments such as rental assistance and family payments, to support their household incomes."
But Anglicare Victoria chief executive Paul McDonald said the new rate would leave hundreds of thousands of Australians to languish far below the poverty line.
Mr McDonald said that after more than two decades without a rise in the rate of unemployment benefits, the government's announcement amounted to an average increase of less than 20 cents per year for job seekers.
"This announcement comes after a year which saw a widening gap between the haves and the have-nots during the pandemic," he said.
"The rich stayed home and got richer, the poor lost their casual and insecure jobs and struggled to make ends meet.
"It is good to see the government acknowledge that the unemployment rate needed to rise, but $4 a day is not enough to address the kind of poverty which leads to people regularly skipping meals so their kids can eat," he said.
"About one in six children live in poverty in Australia, and this will do absolutely nothing to change that."
Mr Chester said he understood that many Gippslanders found themselves unemployed through no fault of their own.
"Our welfare safety net is intended to help people get back on their feet and find a new job," he said.
"On that point, I am constantly contacted by small business owners and farmers who report they have jobs available in our region, but some people are unwilling to work.
"This is where the federal government needs to get the balance right with 'mutual obligation' requirements intended to make sure people are genuinely seeking employment as they receive taxpayer-funded benefits.
"We will have an 'employer reporting line' established to allow for business owners to report people who reject suitable jobs they are qualified to undertake, to overcome persistent concerns about some people refusing to take jobs."
The changes announced, Mr Chester said, were intended to make sure the mutual obligation rules were followed and unemployed people could be helped to get back to work as soon as possible.
"It's not intended as a punishment – the best form of welfare is helping people get a job," he said.
"I appreciate this will be a controversial issue with many different views but as I said at the outset, I believe the increase to the JobSeeker base rate is fair, and gets the balance right between providing much-needed support and still providing incentives for Australians to take jobs as they become available."