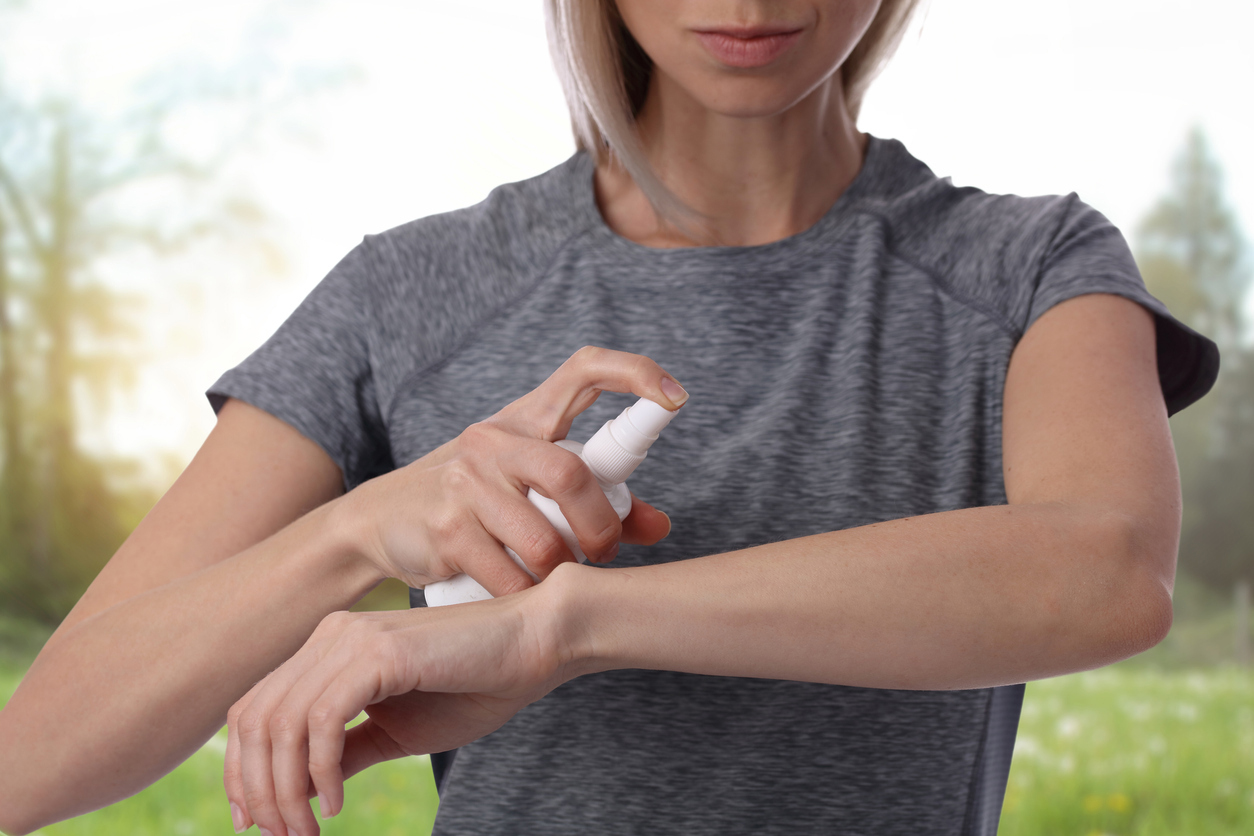 AN increase in reports of Ross River virus, including in east Gippsland, has prompted health officials to urge Victorians to protect themselves from mosquitoes.
Victoria's Health Department executive director for communicable disease, Dr Bruce Bolam, said there had been 448 cases of Ross River Virus across the state to February 25.
In a typical year, about 200 cases are notified to the department.
In contrast, almost 2000 cases were notified in 2017 after widespread springtime flooding in late 2016 created massive mosquito breeding sites.
This summer, the majority of the cases have been in residents of the east Gippsland, Surf Coast, Bellarine and areas.
The warning follows a Gippsland Times report on February 9 which revealed at least 10 local people had been ill with the virus.
Well-known Sale woman Michelle Ross, co-proprietor of Redd Catt in Sale, was diagnosed with the virus in December, and believes she contracted it after being stung by mosquitoes while exercising near Lake Guthridge.
She reported debilitating pain, fatigue and numbness in two fingers. She is continuing to recover.
Another woman who was recently diagnosed with Ross River virus told the Gippsland Times she had not travelled out of Sale this year, and must have caught it locally, she believes while gardening.
She said the virus had caused her to experience debilitating flu-like symptoms, as well as painful and swollen joints.
A viral infection transmitted through mosquito stings, Ross River virus disease occurs throughout most regions of Australia, particularly around inland waterways and coastal regions.
Heavy rainfall, floods, high tides and warm weather increase mosquito numbers, resulting in higher numbers of cases.
Dr Bolam said the early summer conditions, particularly in coastal areas, were conducive to mosquito breeding.
The virus is passed between mosquitoes and certain animals, such as wallabies and kangaroos.
Infected mosquitoes can then sting people, making them unwell.
Symptoms of Ross River virus can include fever, rash, headache, aching muscles and joints and fatigue.
The onset of symptoms may be from two to 14 days following a sting from an infected mosquito.
While most people recover completely within three to six months, some people report symptoms for years, and many people need to take weeks off work to recover.

People experiencing symptoms should seek medical attention from their GP.
There is no evidence that Ross River Virus can be spread directly from one person to another.
Many local councils work routinely with the department to monitor and limit mosquito numbers.
About 12 councils, including Wellington Shire, currently participate in the state mosquito-borne disease program and receive funding for mosquito surveillance and vector control.
Mosquito traps are set up in the field, and the mosquitoes that are caught are sent to Melbourne for testing.
"When mosquito numbers are high, and the lab detects virus in these mosquitoes, there might be an increased risk of acquiring Ross River virus in the coming days if the weather conditions are favourable," Dr Bolam said.
"Mosquitoes need stagnant water to breed, but they also prefer mild, calm, and more humid air to fly and bite."
Dr Bolam said people could take simple steps to avoid being stung and protect themselves and their family against mosquito-borne diseases.
"Victorian mosquitoes can be active throughout the day, but the peak period is often around the late afternoon and into the evening as well as around dawn and dusk," he said.
"Everyone is encouraged to wear long, loose fitting clothes and use repellents containing picaridin or DEET on exposed skin.
"People should ensure that insect screens fitted to doors and windows around the home are in good condition.
"Mosquito numbers can be reduced by getting rid of stagnant water around the home or campsites.
"Mosquitoes will breed in any receptacle that can hold water, including old tyres, fish ponds, unmaintained swimming pools, unsealed water tanks and pot plant holders."
A well-tolerated and effective vaccine for Ross River virus was developed about 10 years ago, but it was not considered financially viable to manufacture.
A range of information relating to protecting against mosquito bites is available on the Beat the Bite campaign page on the Better Health Channel.