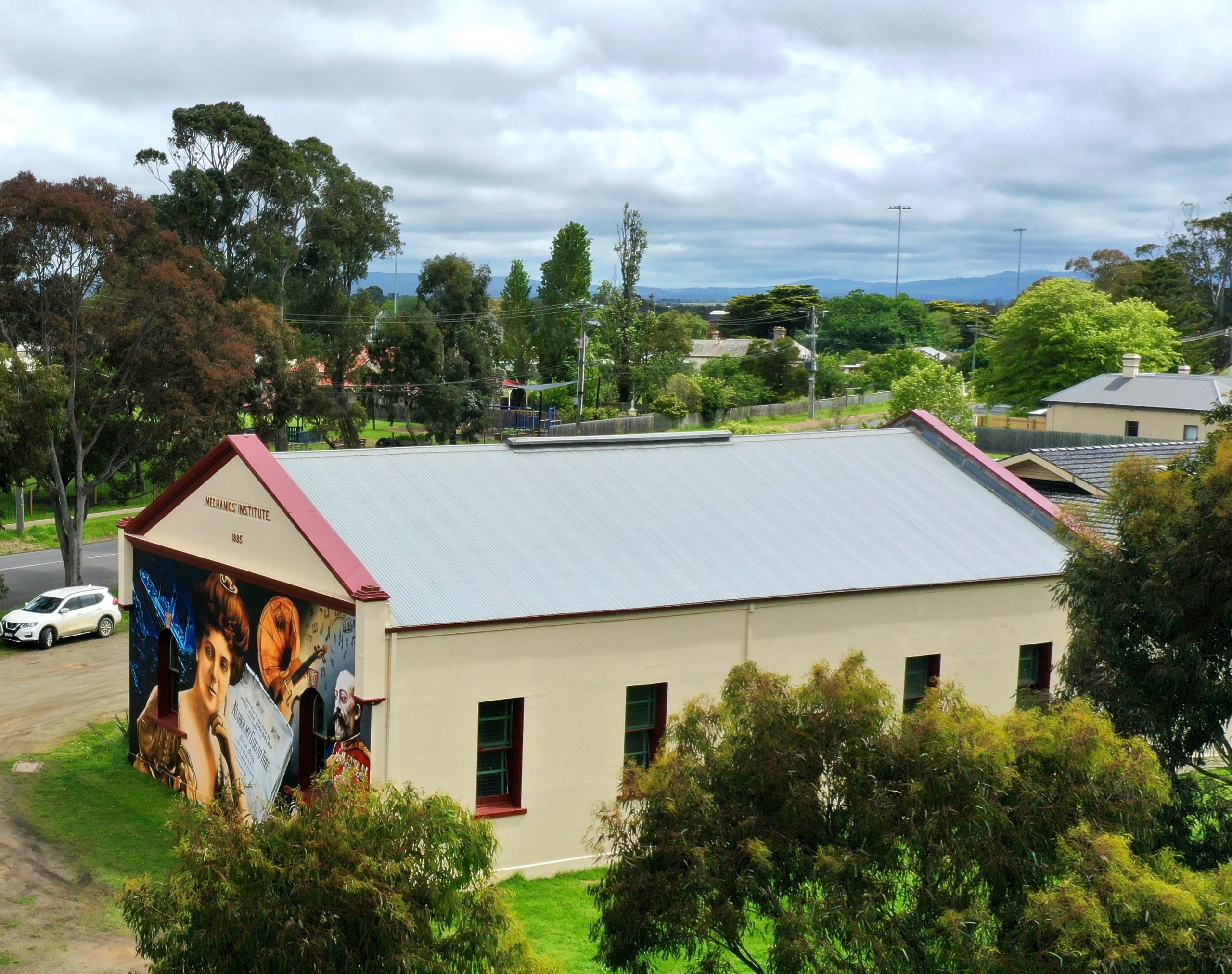 YARRAM has been named as the best place in Australia to experience street murals.
The town won gold in the highly coveted Best Street Art Trail category at the 2020 Australian Street Art Awards during a ceremony held on Queensland's Sunshine Coast on Monday night.
The award further cements the state's reputation as a magnet for art-loving visitors.
The Australian Street Art Awards encourage Australians to explore world-class street and public art in every corner of the country.
With rigorous judging by tourism leaders from across Australia and abroad, plus second-tier auditing and due diligence, Yarram's win has the stamp of approval of the art tourism sector.
Yarram recently adopted the moniker of 'Heesco Town', in honour of the Melbourne-based street and silo artist who has transformed it into Australia's newest and hottest art destination.
Most of the 17 outdoor murals painted were completed during the initial COVID lockdown from March 2020, a period during which some places almost ground to a halt.
The judges noted Yarram was the only town in Australia adorned with so many works by the one artist.
"We love that Yarram pulled up its socks, strapped on its thinking cap and turned to street art as a secret weapon during this period," the judging comments read.
"Along the way, they created hope, joy, a blaze of colour and an Australian first.
"It is highly commendable that Yarram chose to commission the one muralist to paint all their street art, ensuring that the resulting works would all be high quality and of a uniform style, while creating a unique identity for the town."
Awards director Liz Rivers said these winning artworks were contributing significantly to making Victoria an even more vibrant, creative and interesting state.
"… somewhere visitors want to explore more keenly," she said.
Arts tourists from within Australia are high value visitors.
They stay 42.8 per cent longer and spend 55.9 per cent more when travelling than domestic tourists overall, according to the Australia Council for the Arts' Domestic Art Tourism: Connecting the Country 2020 Report.
"Australia has a long history of creating superlative public art that captivates visitors," Ms Rivers said.
"Until these awards were launched in 2019, there had never been a way of rewarding and supporting destinations and companies that create these stunning art-related experiences for travellers.
"Public art has now come into its own, with people journeying hundreds – or sometimes thousands of kilometres – to experience a silo art trail, see a mural town or photograph a sculpture in an extraordinary landscape."