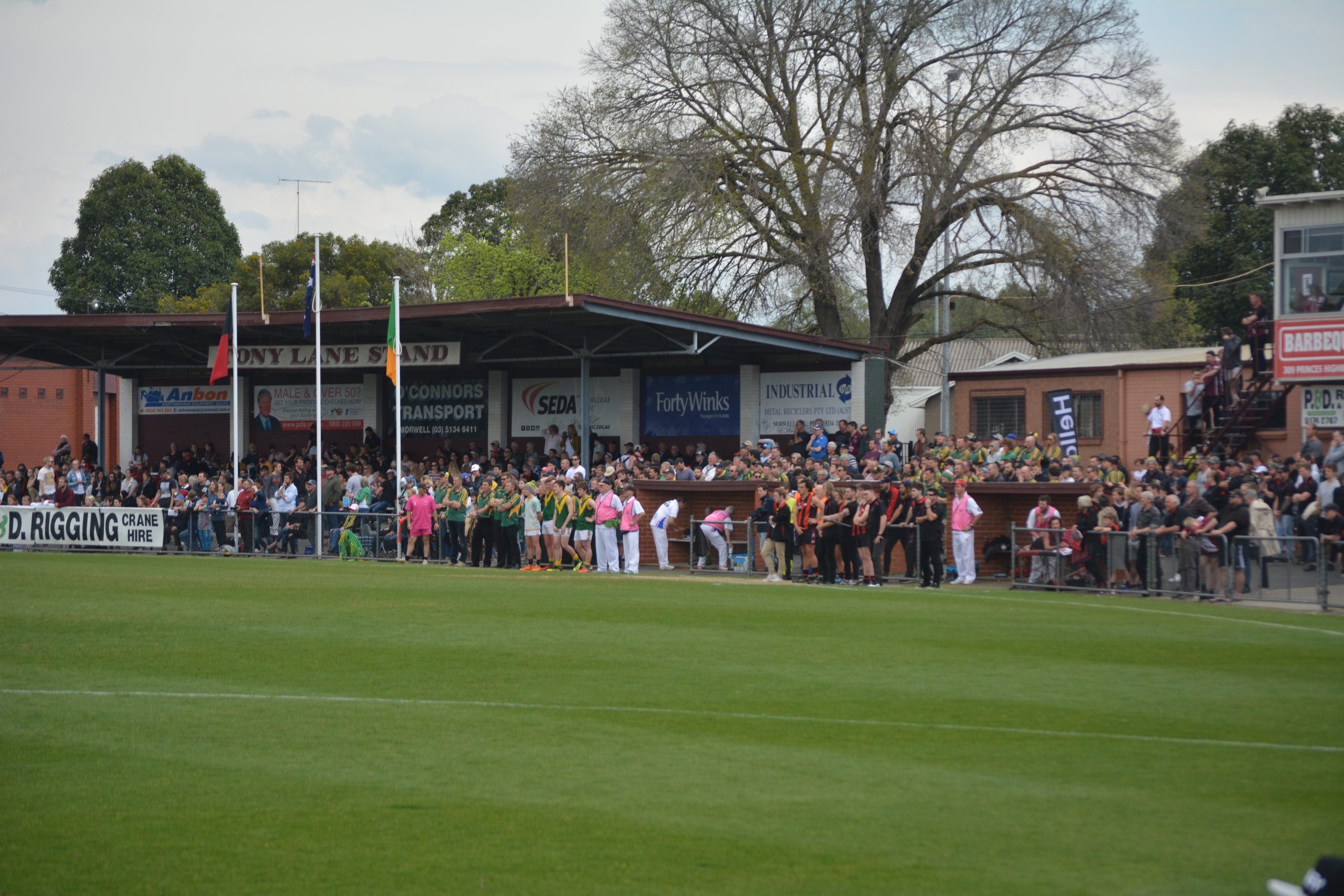 David Braithwaite
CROWD limits for local sports need to be reviewed for this season's local football and netball season, according to Gippsland South MLA Danny O'Brien.

Mr O'Brien said crowd limits for local football and netball in 2021 were inconsistent and non-sensical, and needed to be reconsidered by the state government.
Raising the issue of caps of 1000 people at country football and netball in state parliament last week, Mr O'Brien said the cap didn't "pass the pub test", adding it was wrong that 30,000 people a day could attend the Australian Open tennis, and the government was proudly promoting it would host a rugby league State of Origin game at the MCG in June.
The state government last week announced 50,000 people will be allowed to attend round one AFL matches at the MCG and 28,961 at Marvel Stadium.
"While few of our local sporting clubs would regularly top 1000 spectators at games, there are big rivalry clashes, and especially during the warmer early months of the season and over Easter, big crowds do occur," Mr O'Brien said.
"This decision really is non-sensical as it's almost impossible to enforce.
"Social distancing is not a problem because clubs have plenty of room to ensure a safe distance is kept by all.
"2020 was a wipeout for most of our sporting clubs and many were still responsible for ongoing costs such as maintenance, keeping ovals and courts in playable condition and other routine costs," he said.
"Our regional clubs for all sports rely on the sponsorship of local businesses who have been smashed by three lockdowns, and many will struggle to get back on their own feet let alone support the sporting clubs."
Mr O'Brien said fundraising would be especially critical this year for clubs to recuperate losses, but it wasn't going to happen if the government locked fans out.
"We need to get the crowds back to the games to support the clubs and enable them to offer attractive sponsorship packages," he said.

Mr O'Brien said clubs were desperate to get up and running and were committed to getting through a 2021 season.
"COVID-safe measures can be implemented – hand sanitising, wearing of face masks and density quotients," he said.
"By all means, set the social distance parameters – but don't put a cap on numbers when it is unnecessary."
According to the latest guidelines released by AFL Victoria, spectator limits will be capped at 1000, with group limits of 100.
Spectators must keep at least 1.5 metres from others, and where venues allow for vehicle access to surround the oval, people are encouraged to remain in their vehicles to watch matches.
Everyone entering a venue must register their attendance.
If electronic record keeping is used, a density quotient of one person per two square metres for outdoor setting will apply. If there isn't electronic record keeping, the density will be one person per four square metres.
Face coverings are recommended where social distancing can't be achieved, unless there is a lawful exception.
Where it is expected that crowd sizes will be more than the 1000 patron cap, leagues and clubs can apply through the Victorian government's Public Events Framework at www.coronavirus.vic.gov.au/public-events.
It is the participating clubs' responsibility to monitor crowd social distancing, and they can liaise with police to enforce protocols.
Staggered training and match schedules have been encouraged where multiple teams are using the same facilities, with only players and officials allowed on the ground, even during breaks in play. The Gippsland League played three rounds of junior matches, under the guidelines, before abandoning the season when a lockdown began across regional Victoria.
The North and East Gippsland leagues didn't proceed with their seasons.
The North Gippsland Football-Netball League season is scheduled to begin April 2, with the Gippsland League beginning the next day.
The EGFNL season is due to begin April 24.