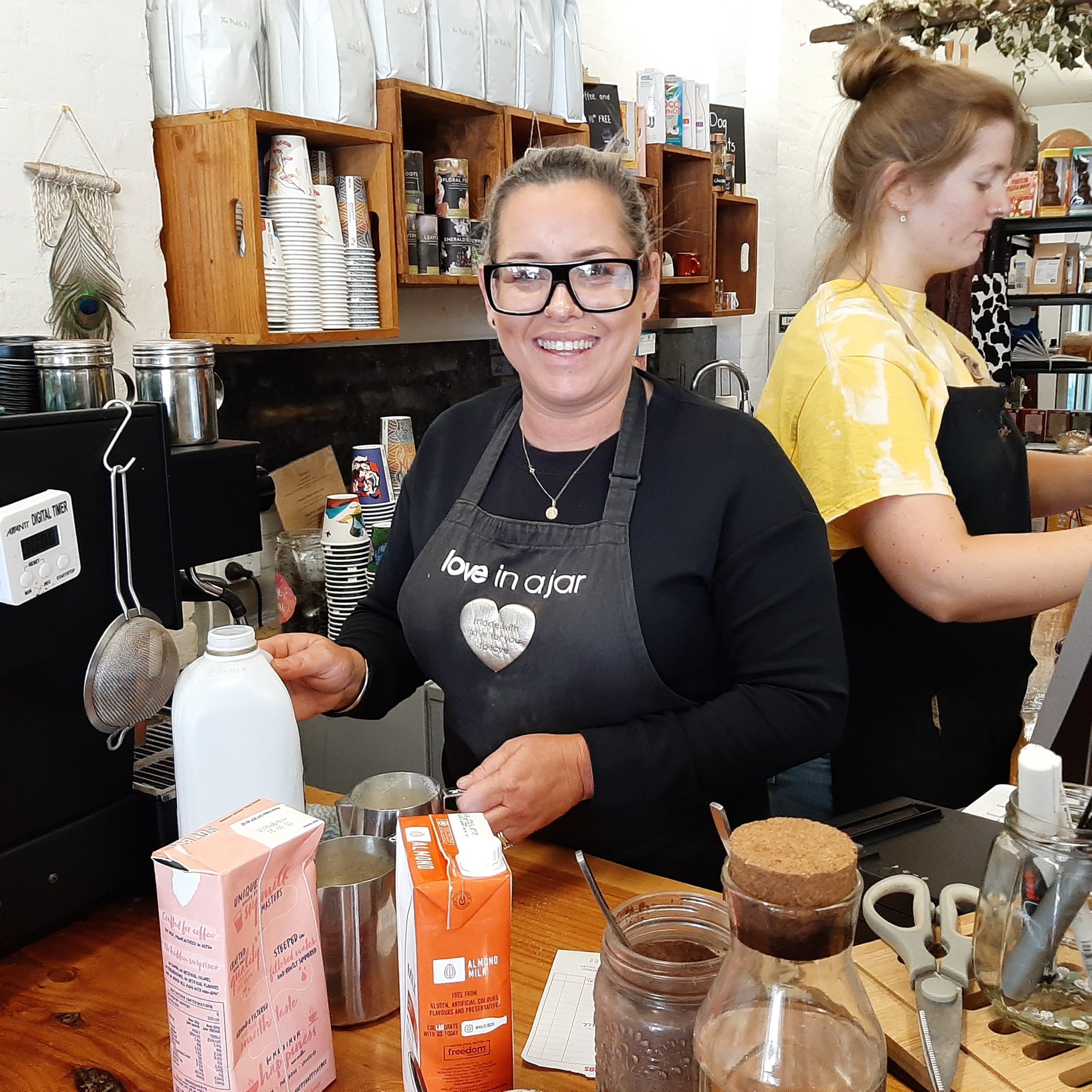 Liz Bell
MANY local food businesses are a step ahead of the 2023 ban on single-use plastics, with some already turning to other products in response to growing consumer pressure for plastic alternatives.

But there are still fears food prices could increase as the hospitality industry is burdened with the higher costs of completely ditching plastics and having to source more expensive alternatives.
Specific single-use plastics, such as straws, cutlery, plates, drink stirrers, plastic cotton bud sticks and polystyrene food and drink containers, will be banned in Victoria by 2023.
Environment Minister Lily D'Ambrosio has announced a phase out and ban over the next two years of specific single-use plastics, which will apply to all cafés, restaurants and organisations.

For some, the transition to plastic-free will be easy, but for others it could be a painful transition.

The Pickle Pot in Maffra already has a clean and green philosophy, and does not provide any single-use plastic products.
The store has a strong ethical focus, and has always provided plastic-free alternatives since opening a few years ago.
Others are doing their best to accommodate the changes and work within a changing consumer-driven environment.
The new owner at Maffra's Café L'Attitude, which already provides plastic-free cutlery, said the extra cost of providing plastic-free alternative hot food containers was vexing for businesses.
"We don't really know at this stage what the cost will be and we don't know what this will mean for businesses – we just need more details and more alternatives at this stage," Vivian Xu said.
She added the hospitality industry had been hit hard by the pandemic, was already struggling with increased costs for produce and services, and didn't want to pass any additional costs on to consumers.
Portside Food and Wine general manager Brendon Rathnow said he was waiting on more information, but was happy to accommodate consumer demand for plastic alternatives, despite the likely added cost to businesses.
"We already use sugar cane straws because customers like them, but we do use plastic utensils for take away so that's an issue and there will undoubtedly be a cost to businesses that we just have to work through," he said.
Jazz Warry, the kitchen manager at Briagolong Hotel, said she was unsure of the cost burden on businesses, but said they had to respond to consumer expectations and the new laws.
"It's definitely a change in what we do, but if it's required, we'll do what is necessary and we'll make the change," she said.
"At this stage I can't say what that cost will be or whether we will have to pass it on to consumers, because we just don't know," she said.
Ms D'Ambrosio said single-use plastic items – like straws and plastic cups – made up about one third of Victoria's litter.
"We need to change this, so we're getting rid of them," she said.
"When you're at the supermarket or at a café, we all need to be mindful of the choices we make and reduce the single use plastic we use.
"All Victorians can play their part."
The phase out and ban will not affect medical or scientific equipment, emergency services or other activities that require single use plastics for health and safety reasons.
The government will work with the aged care and disability sectors to ensure exemptions for people who need straws or other plastics.
The government will lead by phasing out certain single-use plastic items from government departments and agencies by February 2022.
Government bodies like Melbourne Museum, the NGV, TAFEs and Zoos Victoria have already begun phasing out those products and replacing them with sustainable materials.
The government will consult businesses and the community further, with public consultation occurring throughout 2021 as part of a formal regulatory impact statement process.
It is urging Victorians to play their part by avoiding single-use plastics where possible in their daily lives and choosing sustainable and reusable alternatives.
On average, each Victorian sends about 68 kilograms of plastic waste to landfill every year.
The ban is part of the state government's 10-year plan to build a circular economy and transform Victoria's waste and recycling system.
Victoria will become the fifth Australian state or territory to commit to banning single-use plastics, with a ban already on single-use plastic straws, cutlery and drink stirrers in South Australia, the Australian Capital Territory committing to a ban from July, Queensland from September and Western Australia from 2023.
For more information about the ban, visit vic.gov.au/plastics.