Stefan Bradley
Local father Gagandeep Singh is within days of being forced to leave his family in Australia, unless he is granted a Ministerial Intervention to stay.
Gagandeep and his family, who live in Sale, have received a letter of support from Federal Member for Gippsland, Darren Chester, for a Ministerial Intervention.
If a visa is not given by the Home Affairs Minister or Immigration Minister, Gagandeep will depart Australia by May 11, 2022, and go back to India, depriving his wife Phoebe of a husband and their son Jarro, 3, of a father.
Gagandeep Singh is originally from India and came to Australia as a student in 2009.
He has not returned to the country since.
Gagandeep met Phoebe in 2012 and they became engaged later that year.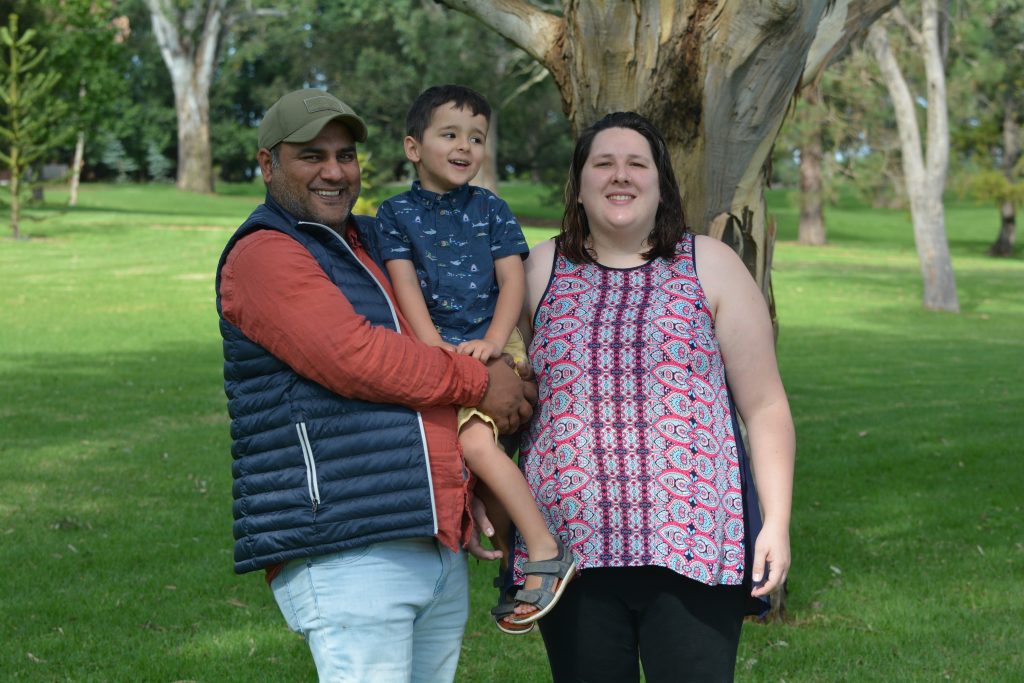 After marrying in 2015, they had their first child, Jarro, who has been deemed mathematically gifted.
"We would like to have another child, but we can't, because we don't know what's going to happen," Gagandeep said.
Gagandeep was originally refused a tourist visa, a protection visa and a partner visa.
Alex Hawke, the Immigration Minister, has the power to give any visa he chooses, allowing permanent or temporary residence.
If Gagandeep goes back to India, he will have to apply for a new partner visa offshore.
Phoebe has lived in Sale her entire life.
She said her mental health had improved following her marriage and the arrival of the couple's son.
But the stress of this visa battle has flared up those issues once again.
Phoebe works as a casual employee in aged care, and due to mental and medical conditions said she will struggle to be a single mum to their child, who will be apart from his father if Gagandeep leaves Australia.
Gagandeep will also be forced to abandon his business that helps support his family and contribute to the community.
Phoebe said she will be unable to pay rent and will have to give up their Sale-based apartment.
"If he goes, the (federal) government will have to pay me benefits," Phoebe said.
The Gippsland Times has seen various documents that detail Phoebe's medical and mental health issues.
Phoebe has recently been diagnosed with fibromyalgia, and she is reluctant to travel to India with her husband and son, as she does not believe she will be able to access appropriate medical treatment if required.
Her medical bills include seeing a rheumatologist. COVID would also put the young family at risk.
Phoebe said Gagandeep is estranged from family members in India.
"Gagandeep is from a small town of not even 200 people, and they do not approve of interracial marriages at all," Phoebe said.
"So since it was found out, his family has copped a lot of stuff. So if he returned, he would also cop it."
A new visa application can cost about $8000, and the cost of a lawyer about $5000.
Even if the family can pay these costs, there's no guarantee they'll be successful if they can't convince Australian officials in New Delhi their relationship is genuine.
And if Gagandeep is stuck in India, it's going to be even harder to get those funds together.
The costs of applying for the visa, paying a lawyer, supporting his family and hiring the trucks for his work in Gippsland has created a financially crippling and distressing situation for the Singh family.
The letter of support by Mr Chester, dated March 15 of this year and seen by the Gippsland Times, has been sent to Home Affairs Minister Karen Andrews.
Jarro's kindergarten, Sale North Kinder, has also written a letter of support, as too Roseberry House Daycare Centre.
Mr Chester's letter says that Gagandeep is not subject to any character concerns and has a clean police record.
Mr Chester also notes Gagandeep is a business owner who hires two commercial trucks, employs one full-time employee and currently works as a contractor on the redevelopment of the Gippsland Line Upgrade.
"If he has to return to India and apply for a spouse visa, the entire family will suffer not only emotionally and financially but the impact of being apart will cause great distress to them all," Mr Chester writes in the letter.
Gagandeep and Phoebe's immigration lawyer, Joseph Italiano, said the federal government should see that Gagandeep is gainfully employed, and if he's deported he'll lose his job and be unable to pay back the debt for his truck.
"This case needs public attention," Mr Italiano said.
"Darren Chester has given me his letter of support, and it's strong support.
"We hope the Minister agrees that the family unit is respected, valued, and the Australian child shouldn't be uprooted from his father for two years on average."
Mr Italiano said he was working on a Repeat Ministerial Intervention Request for the family, so the Minister can consider new facts that weren't put to them three years ago.
"COVID is now a factor too, and that puts the family and the Australian child at risk if they were to go to India," Mr Italiano told the Gippsland Times.
When approached for comment, Mr Chester said: "I have met with Gagandeep and his family to discuss his issues and my office has provided a letter of support to the Minister regarding his requests to stay in Australia."
"My office will continue to support the Singh family."
As the letter was dated March 15, the Gippsland Times also asked Mr Chester if there had been any response from Minister Andrews or Hawke since then.
"I'm not in the habit of publicly discussing the details of individual cases and my office will continue to pursue the issues through the appropriate channels," he said.
An online petition in support of Gagandeep staying in Australia has been signed by 478 people at the time of publication.
The petition can be signed at change.org/p/immigration-minister-let-gagandeep-stay-with-his-family
The Gippsland Times requested comment from Home Affairs, with a spokesperson saying "the department does not comment on individual cases", as well as the following:
"The Minister for Immigration, Citizenship, Migrant Services and Multicultural Aff​airs (the Minister) has personal intervention powers under the Migration Act 1958 that allow the Minister to grant a visa to a person, if the Minister thinks it is in the public interest to do so," the spokesperson said.
"The Minister only intervenes in a relatively small number of cases which present unique and exceptional circumstances, and where the Minister considers that it is in the public interest to do so.
"What is or is not in the public interest is entirely a matter for the Minister considering each case on its own merits. The decision to intervene is made by the Minister based on the individual circumstances of each case.
"Ministerial Intervention is not an extension of the visa process. A person is able to request intervention, however the Minister cannot be compelled to exercise his powers and he is not required to explain his decisions on any case. Individuals with ongoing requests for Ministerial Intervention are able to remain in Australia while their case is being considered. Individuals, whose requests for ministerial intervention have been unsuccessful and who do not have other matters before the Department are expected to depart Australia."
In response to this statement, Mr Italiano said: "The Minister has spent, or used, his powers under S417 of the Migration Act 1958 and refused to intervene, but the media section has admitted the Minister can use his power under S195A, which he has used for me on two occasions. This just requires Gagandeep to be voluntarily confined to administrative detention at the Immigration Department Melbourne office for a couple of hours as his current visa needs to be cancelled so he becomes unlawful. Then, the Minister can grant a visa of his choice, which in this case would be a permanent partner visa."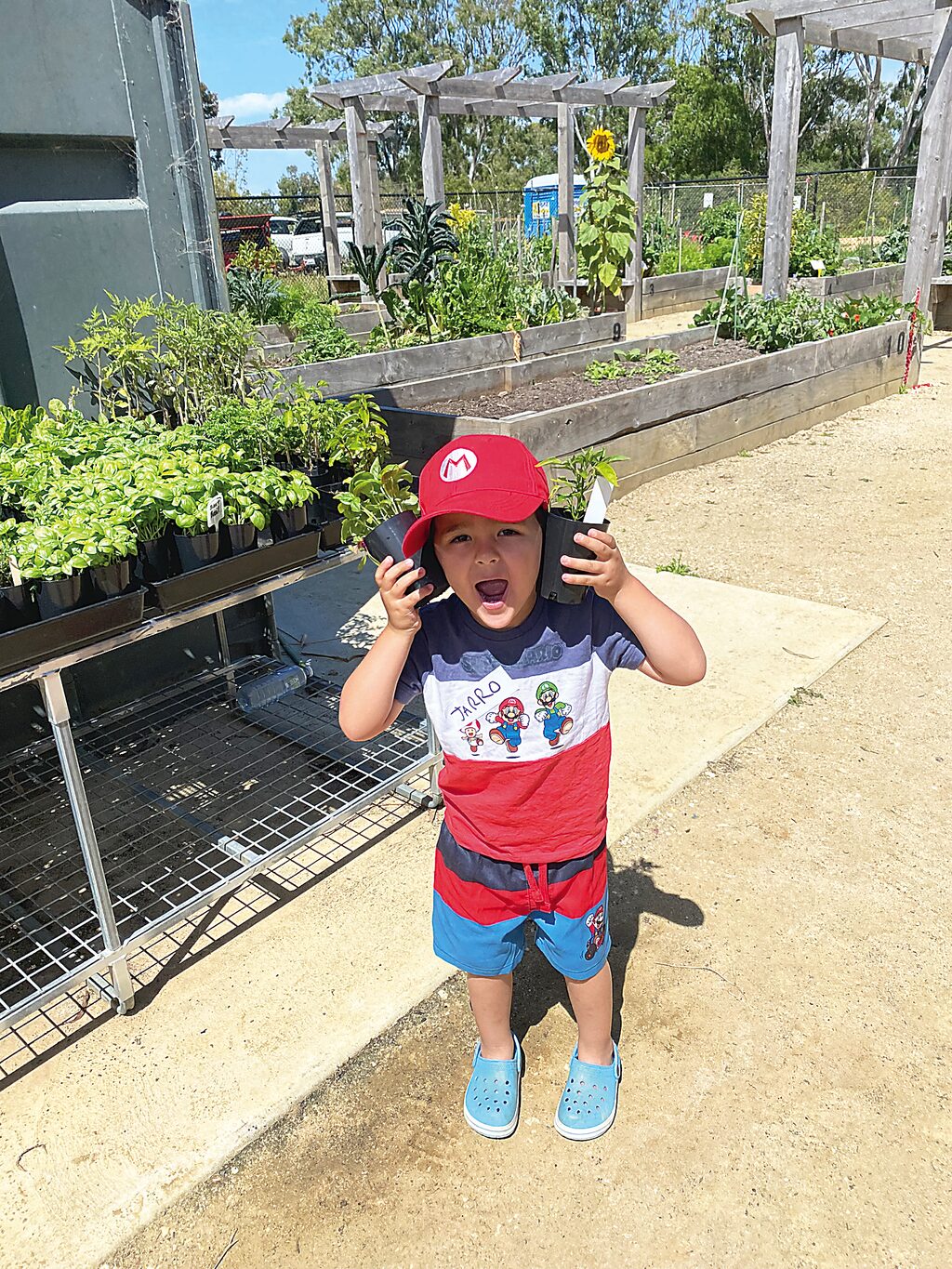 Gagandeep and Phoebe Singh's son Jarro, 3. Photo: Contributed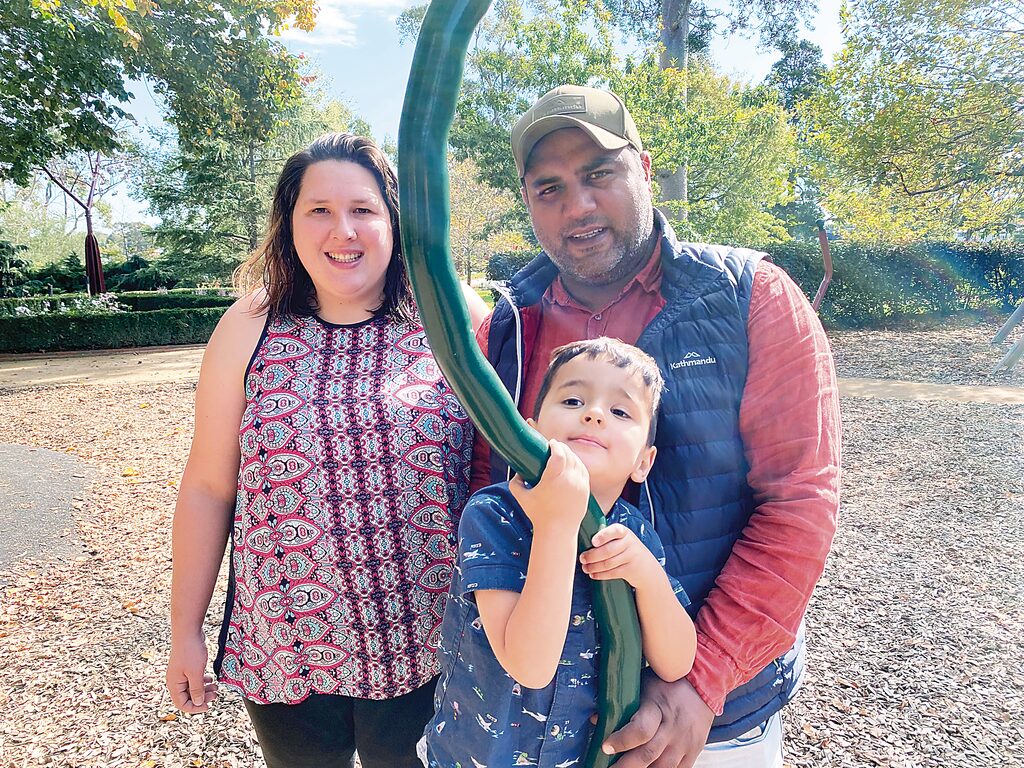 Phoebe, Jarro (front) and Gagandeep Singh. Photo: Stefan Bradley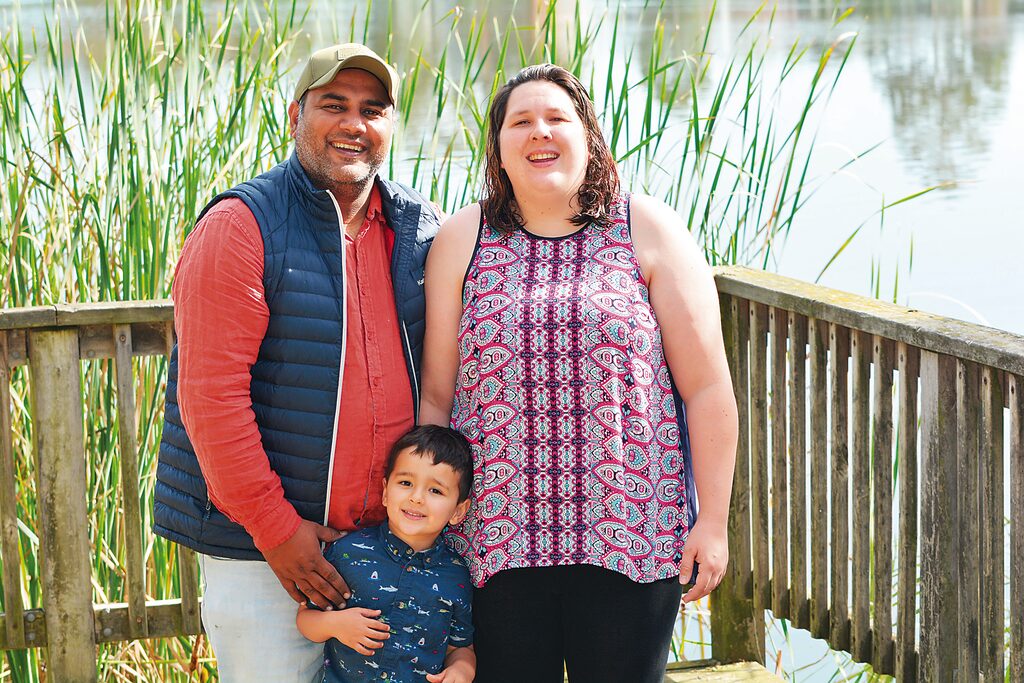 Left to Right: Gagandeep, Jarro and Phoebe Singh. Photo: Stefan Bradley