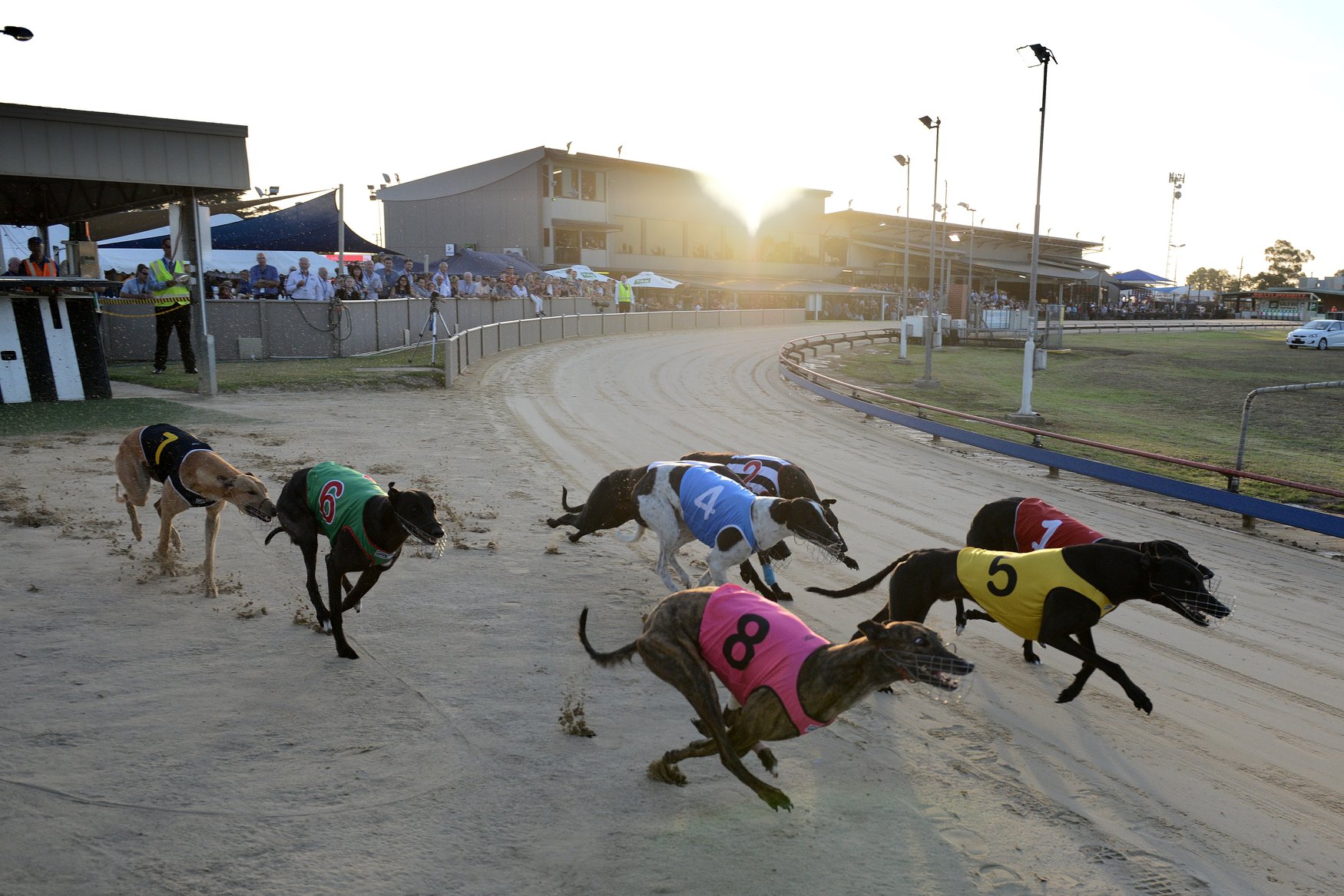 David Braithwaite
NAMBROK trainer Lyn Smith enjoyed success at the beginning of Monday's greyhound meet at Warragul.
Dogs trained by Smith won the opening two 400 metre maiden races on debut.
Strive claimed race one, while in race two, Earn The Blur won with a strong finish to pip Light On Tackle, trained by Corey Fulford at Maffra, by a nose.
Smith's Throw Caution finished second in race three, another 400m maiden.
Bomber's Wonder, trained by Geoff Green at Woodside, led from start to finish to win a 460m grade five.
Following a second placing at Sale on Friday night, What's Up Skip came second in a 400m grade five for Cobains trainer Ray Floyd, a head short of victory.
Prize Diamond, trained by Susan Northway at Heyfield, finished second in a 400m grade seven.

Somerton Osprey finished second in a 400m grade six for Fulford, with Boolavogue, trained by Mark Busuttil at Kilmany, third.
All To Mac, trained by Andrew Wood at Nambrok, finished third in another 400m maiden.
Following a win at the track four day's earlier, American Spy, trained by Rachael Busuttil at Kilmany, finished third in a 460m grade seven.
Born A Runner, trained by Robert Cook at Munro, won a 520m restricted win race at Cranbourne on Monday.
Heavily-backed by punters before the race, Born A Runner claimed a maiden win by a length in her sixth start.
TIPPA won the 460m grade five at Warragul on Tuesday night for Maffra trainer Des Douch. Tippa saw off Harper's Girl, trained by Robert Bean at Tinamba, to win by two lengths.
Got The Torque, trained by Bean, came second in the 460m grade five, a nose off the winner. Marshall's King came third for Douch.
Douch's Ha Ha MacGyer came second in the 460m mixed grade six and seven, finishing more than nine seconds behind the winner Equaliser.
The dog hasn't finished outside the first two in his six starts, including two wins.
Shantelle Rose, trained by Sharon-Lee Chignell at Rosedale, came second in a 400m mixed grade four and five, while Avenger Spolly finished third in a 400m restricted win race for Kilmany trainer Jessica Spoljaric.
Earlier in the day at Healesville, Jonah Alcatraz, trained by Gary McMillan at Nambrok, came second in a 300m maiden, having led for much of the race. Another McMillan dog, Ray's Boy, finished third another 300m maiden.
ON Wednesday at Cranbourne, Up The Dale, trained by Lindsay Fulford at Maffra, came second in a heat of the 311m maiden series.
She will return to Cranbourne next Wednesday to contest the final.
A 12-RACE meeting will be held at Sale this Sunday, beginning at 5.39pm.
Among the features will be the 440m mixed grade six and seven final (race three, 6.12pm) and the 440m mixed grade three and fourth (race eight, 7.58pm), both offering $1650 to the winner.