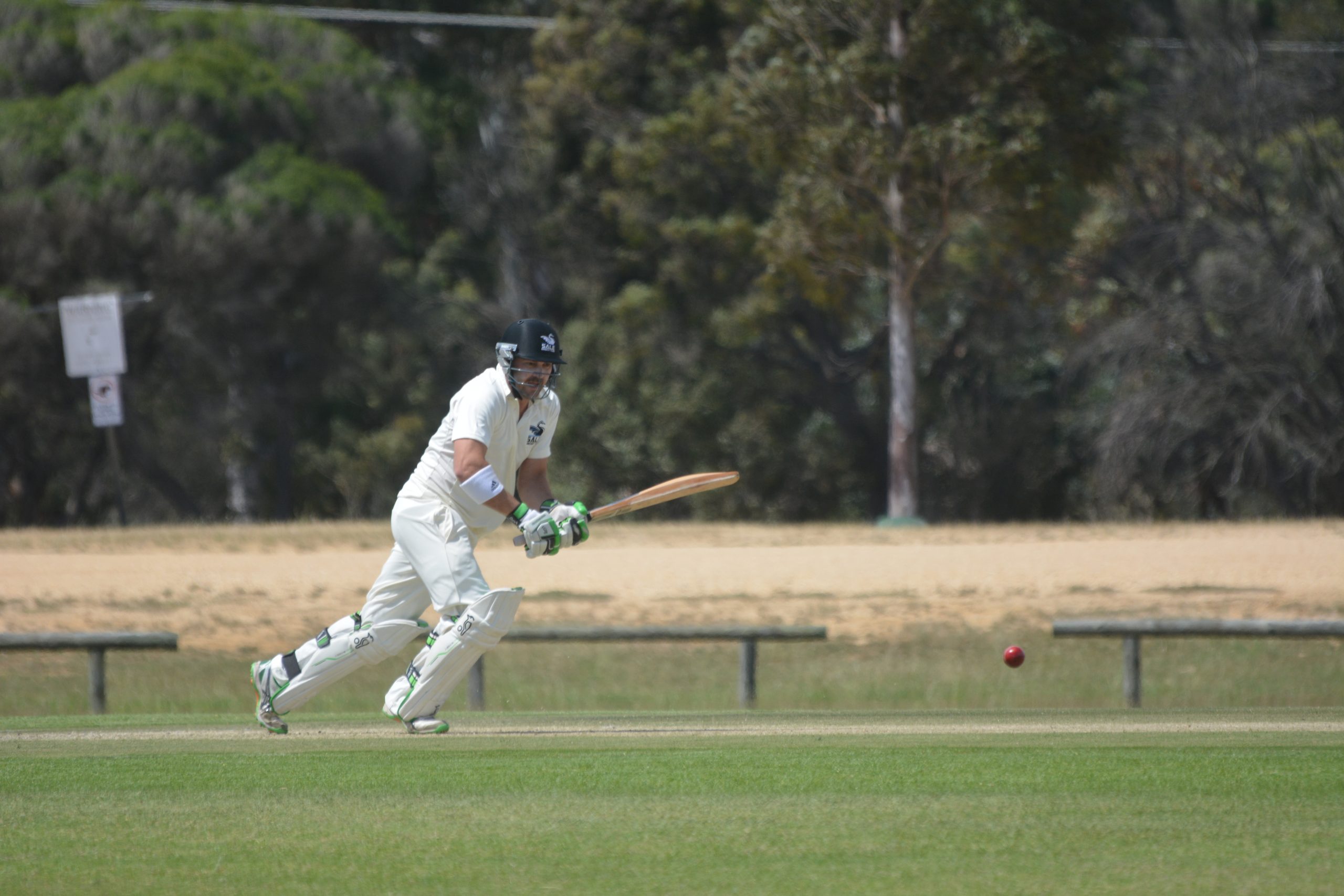 Liam Durkin
APART from one noticeable absence, Sale will take a virtually unchanged squad into this season's Sale-Maffra Cricket Association campaign, which begins on Saturday.
The Swans will be out to defend its drought breaking premiership, but will have to do so without the services of gun South African all-rounder Coenie Nel.
Nel was named SMCA player of 2019-20, and flew back home with an extra suitcase after compiling a near 500-run and 40-wicket season.
Despite Nel's dominance, Sale captain Rohan Blandford said cricket was a team game, and the Swans were certainly not a one-man show.
"Obviously his performances last season were second to none but it took everyone last season (to win the premiership)," he said.
"Everyone when they had their opportunity to do a job did it."
Having reached the giddy heights that come with being a premier, Sale players will be determined to enjoy life at the top for as long as possible.
With opposition clubs now plotting to dethrone the Swans, Blandford did not believe the 'hunter becoming the hunted' tag would play much of a role in season 2020-21.
"It won't affect us," he said.
"We had a really good season last season and we don't want to take a backward step, we want to keep moving forward."
Bowling stocks at Sale Oval will be bolstered by the return of a familiar face in Ben Howes. Howes has spent the last couple of seasons playing for Mont Albert in the high standard Eastern Cricket Association, and is now back at his home club.
During his last full SMCA season, Howes took 27 wickets for the Swans.
"Howesy is going to be fantastic for us, with the ball and bat, it's great that he's back," Blandford said.
Howes will slot in to arguably the most disciplined bowling attack in the competition, working alongside the likes of Andrew Nicholas and Ben Jones.
The length control Sale's bowlers posses is one of the sides strong suits, and the team has no shortage of dependable seam and spin bowlers that can come on and make sure Blandford doesn't have to constantly change the field.
Lachlan Carman has been one to impress the skipper in the lead up to the season, and could find himself bowling a few more overs.
"Carmo has been doing a lot of work in the off season, he's up and about and ready to take it to the next level," Blandford said.
"He's just about to turn the corner to be a really good bowler."
Some young players in the Swans camp also performed well last season, and several have been earmarked to continue on the upward trajectory.
Darren Marks got the side out of trouble by removing Longford's two best players in Richard Bell and Steve Parry in quick succession, while Brody Dobson was also given a few games in the firsts.
While it will no doubt be a hard team to get into, Michael O'Brien and Daniel Padula could also be called upon if a position opens up.
Continuity was a key reason behind Sale's success last season, as 10 of the premiership 12 played at least 15 games for the season.
This, combined with Blandford's incredibly laidback nature might have inadvertently allowed players to exercise the freedom needed to perform with confidence.
Blandford is known to think outside the square a bit, and may have taken some lessons from the Keith Jansz school of doing the complete opposite of what your opponent is expecting.
"What I think on the Saturday is probably totally different to what other people think," he admitted.
An example of this came in the last home and away match of 2019-20 when he elected to bowl first on a flat wicket, reasoning that the team would need to be ready to bowl first if it lost the toss in the semi final the next week – which it did.
Blandford was typically matter-of-fact when asked about those with sour grapes claiming last season was an asterisk premiership.
"Whether it was rain affected or coronavirus we finished on top for a reason," he said.
"We play cricket to win premierships so that's what we'll be aiming to do again."
There is also one major change off the field at Sale, with Peter Padula coming in as president, succeeding life member Rodney Jones.