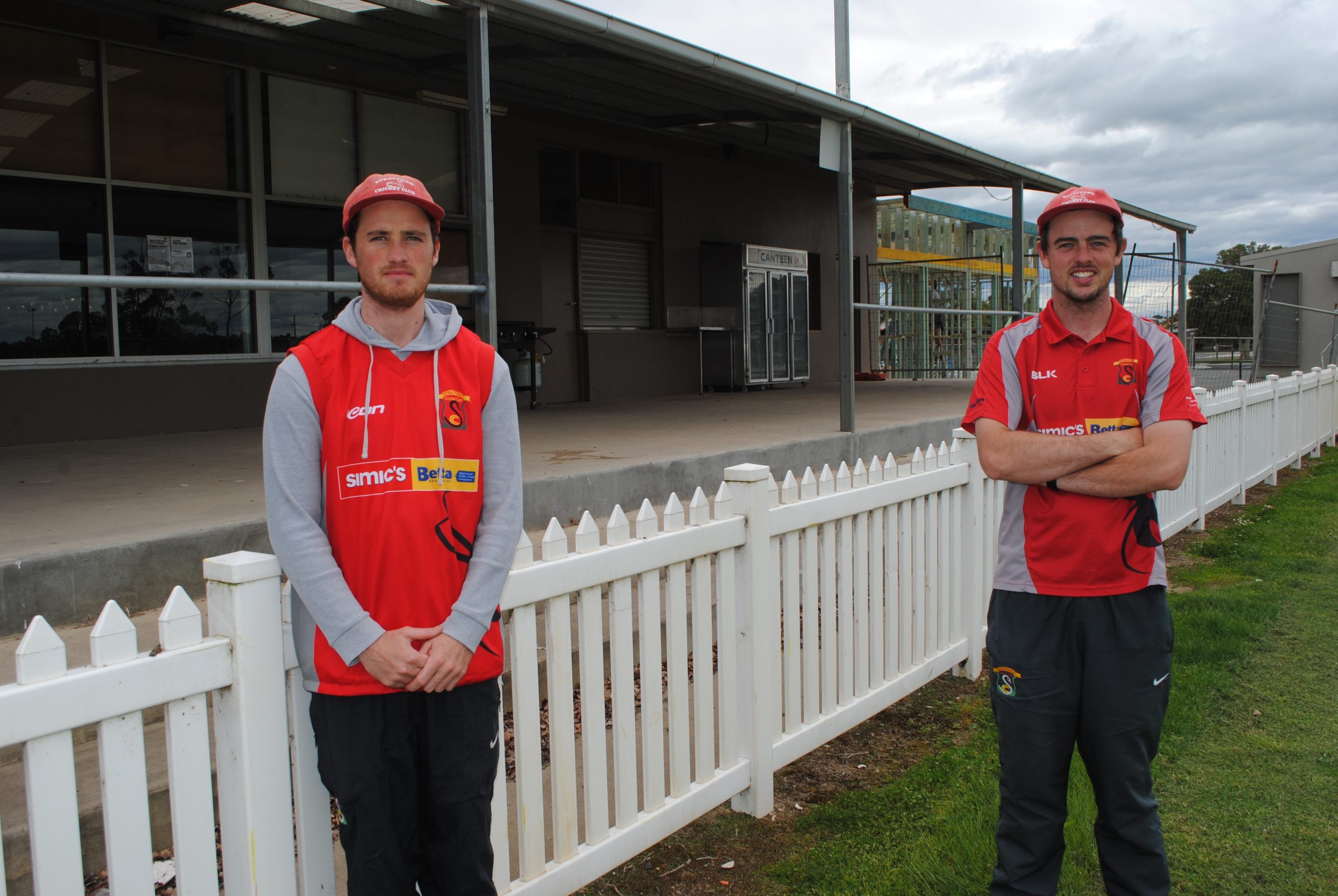 Liam Durkin
THE 2020-21 season will offer something of a reversal for Stratford Cricket Club.
Following the 2016-17 Sale-Maffra Cricket Association grand final between Stratford and Collegians, Redbacks skipper Taylor Tatterson made the move to Victorian Premier Cricket, while Jack Rietschel decided to stay.
This time around, Rietschel is the man heading to Melbourne, and Tatterson will stay in the country.
Although Stratford has lost Rietschel and Jack Wrigglesworth (also to Victorian Premier Cricket), as well as Dylan and Lewis Bolton and Jonny Lash to Boisdale-Briagolong, Tatterson said it was important to see the bigger picture.
"I think losing Jack Rietschel and Jack Wrigglesworth is exciting for our club in the sense that it always has to be a goal with young up-and-coming players trying to get them to play as high a standard as possible," he said.
"While that is probably not going to help us for this season, I think it's a good thing going forward.
"It's disappointing losing Dyl, Lewis and Lashy, but Dylan and Lewis have both grown up in Briag – they're Briag kids. There's no hard feelings towards Briag, we'll enjoy playing against them."
While it will be a different looking Stratford team this season, Tatterson believed there was good supply coming through junior ranks as well as depth in the senior squad to ensure the side remained competitive.
"We've got a very good junior structure, we've made the last five under 14 grand finals and won the last three under 16 premierships, so we have plenty of juniors coming through," he said.
"We made the B grade grand final last season, so I think our list should stand up."
Stratford has been proactive in covering its losses, and has enticed Andrew Tatterson back to play for the entire season.
As one of a long lineage of Tatterson's to play for Stratford, Andrew will play his first full season for the Redbacks since 2008-09. In the time since he has mainly played in Western Australia and has also filled in for the odd game for the Redbacks when available.
Stratford is also hopeful of getting all-rounder Bohdi Walker to line up more often in 2020-21.
"The more games we can get Bohdi to play the better," Tatterson said.
"He's an absolute champion, the season we played in the grand final Bohdi was huge that season, so if we can get him to play a bit more than last season I think that will definitely help strengthen our side."
Thanks to a core group of players that have now played together for a while, players who were victims of circumstance last season and confined to bit-part roles will no doubt be eager to step in and fill the void left by Rietschel and company.
"We've got some spinning stock in Sam Anstee, who probably hasn't had as much opportunity, Tom Wrigglesworth, who was the state under 15 spinner and leading wicket taker in the Vic Country team, and Andrew Tatterson bowls some pretty handy offies," Tatterson said.
Like many clubs, Stratford has been fortunate to have a generational link amongst families who have been involved with the club, a by-product of which has meant players now in their mid 20s have all come through at the same time and are now ready to continue the legacy of their predecessors.
Tatterson was hopeful a strong connection and sense of duty would lead to positive results on the field.
"I've grown up at Stratford, it's been my home," he said.
"My uncle Andrew, cousin Jack Tatterson, dad Neil have all been captains, all got their name up on the board so it's an honour to captain the club and hopefully we can have a bit of success."
The Redbacks' new senior coach Cormac Hassett could also be classed as a recruit in a way, after missing the second half of last season through injury.
The wicketkeeper-batsman said while there was a degree of unfinished business about the way the previous season ended (Stratford's grand final was abandoned), above all else it would be great to just get out and play in a few weeks' time.
"Everyone's had a tough time during this lockdown and we just want to really open up the club and make sure everyone feels welcome and wants to be at training and at games – that's the main thing," he said.
"We've got a lot of new blood in the first team and we're just keen to play as much cricket as we can and really try and develop as many players as we can as a team."
In taking on the coaching job, Hassett will be able to draw on his experiences coaching teams overseas.
"I've did it in Ireland for a couple of seasons and really enjoyed it," he said.
"I probably wasn't quite sure that I was going to do it this season but it's great to have the opportunity and follow in Jack's (Rietchel) footsteps who has done such a good job for the last few seasons.
"It's pretty much an extension of what Jack has done, we want to have a really positive vibe in the group.
"I'm definitely hoping we get another shot at finals cricket."