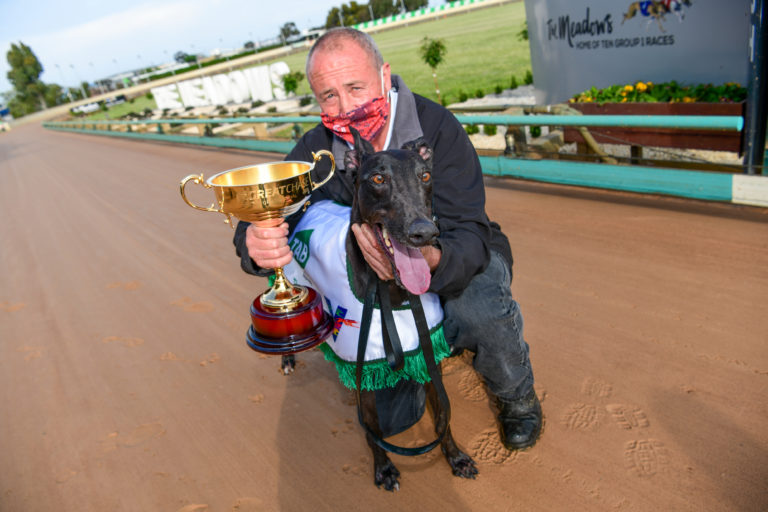 David Braithwaite
LOCALLY-TRAINED greyhounds filled the trifecta in the group three Great Chase final at The Meadows in Melbourne on Wednesday.
Dr Tucker, trained by Bill McMahon at Darriman, claimed the $47,000 first prize after winning the 525 metre race, two lengths ahead of Earn The Answers, trained by Lyn Smith at Nambrok. Sovereign Wind finished third for Maffra trainer Des Douch.
Dr Tucker led all the way, claiming a fifth consecutive victory – and its eighth victory from 11 starts. The dog has a liking for The Meadows, having won six of his seven races there.

Earlier in the program, Demolition, trained by Smith, won a 600m mixed grade four and five.
ON Tuesday night at Warragul, Sandy Gem won his fifth race from six starts for Rosedale trainer John Connor, claiming a 400m grade five.
Alarm Response, trained by Matt Clark at Briagolong, won a 460m mixed grade four and five – a fourth win from six starts.
Tribal, trained by Kaylah Thorburn at Gormandale, won a 400m mixed grade six and seven, ahead of Throw Caution, trained by Lyn Smith.