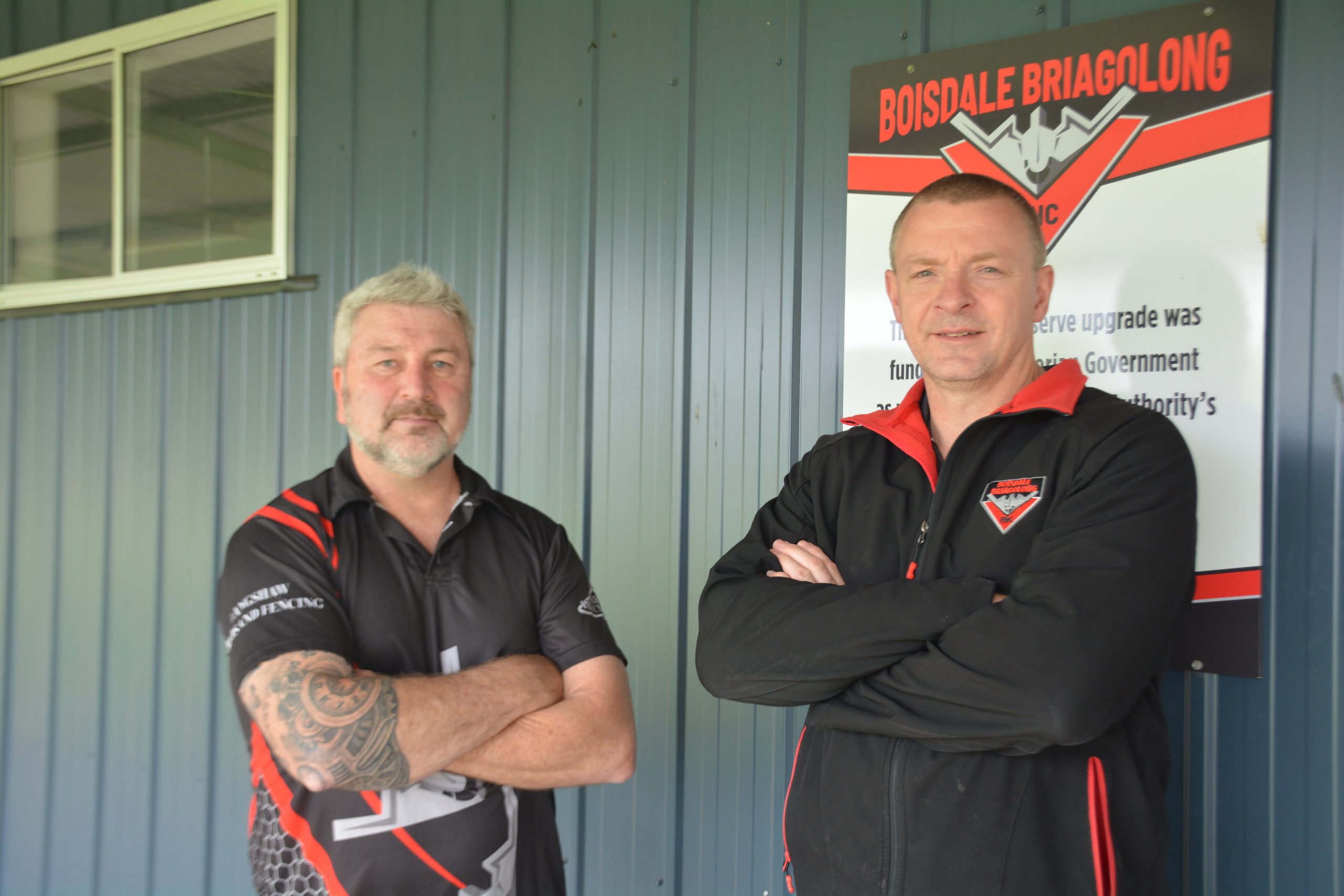 Liam Durkin
BOISDALE-Briagolong footballers will have an exalted figure calling the shots next season, with Darren Renooy taking on the top job.
Given his 45-year involvement with the club, Renooy will command the ultimate respect from the playing group, as the Bombers set about making a name for themselves in 2021.
Renooy played 300 games in the red and black, before going on to serve a multitude of roles off the field, including some time as president.
He has put together a strong coaching resumé in the past 20 years, having coached the Bombers at senior level, as well as Maffra to multiple premierships in the Gippsland League.
Renooy previously coached Boisdale-Briagolong at senior level in 2005, during which time the game was personified by the Sydney Swans' repeat stoppage game style. Since then, football has become a more 'pick apart' type of game, with players almost like chess pieces on the field.
Despite the drastic changes, Renooy said he felt the right support structure was in place to make his second stint successful.
"I thought it was the right time to have another go; I still think I've got a bit to offer," he said.
"As long as I had the right person working beside me – which is Sam Bedggood – so he's going to be my right-hand man, we're going to work in together.
"He'll be coaching on the ground and I'll be coaching off the ground so I think it will work in well.
The Bombers have been successful in getting a number of players with familiar surnames to the club, with the hashtag #backtothedale doing the rounds on social media,
Former Maffra players looking for more senior opportunity in James Whelan, Brandon Rimmington and Jim Reeves have joined, as well as Jarrad Neilson and Justin Hunt, who have both returned after some time away.
"A lot of those blokes have ties with the club; James Whelan's old man played 250 games here and is a life member," Renooy explained.
"I think we'll have 28 blokes trying to get into 21 spots."
Gun key position player Andrew Quirk is also essentially a new recruit, as he is still yet to play a game since crossing from Sale in 2018.
Boisdale-Briagolong will be without last season's playing-coach Josh Stubbe, who has returned to Heyfield, as well as his two brothers in Jordan and Daniel. Josh Hegarty and Nick Campbell have also departed.
Having carried the sentimental favourites tag during last year's finals series, the Bombers looked set to complete the fairy tale before an 'everything that could go wrong did go wrong' grand final performance.
With next season marking 20 years since their last senior premiership, Renooy said the group was hungry to deliver.
"We're aiming to go one better than last year," he said.
"That's our aim – but that's probably everyone's aim at this time of year.
"I don't think anyone would begrudge us if we win one."
For some players in the Boisdale-Briagolong camp who probably know they are coming toward the end, Renooy said the motivation would be there to possibly send them out on a high.
"Danny Pratt and Leigh Fulford are ones I'd really love to win a premiership for," he said.

"They're blokes who have just been at the club forever and always played for nothing and always got the club at heart, so I would love to see a premiership for those boys."
Club president Ryan Evans said it was great to have someone the calibre of Renooy leading the team.
"I think with our coach he's got the club at heart more than anyone, so we couldn't be happier with getting Ren on board," he said.
"We know we can rely on him, and the big thing I think is the respect of the players.
"We're targeting blokes we want to be really good club men and I think having those men and having Ren in that leadership role is a really good thing for us."
Boisdale-Briagolong Football-Netball Club has seen exponential growth in recent years, with new changerooms, light towers and a highly successful women's football team.
As virtually the hub of the Boisdale township, Evans said it was an exciting time to be involved.
"Obviously we're vying for on field success – it's been 20 years (since a senior premiership) and we'd really want to see that, but that's only one facet of the club," he said.
"The women have been a big part of the club for the last few years and won the last two premierships and we're really looking forward to getting them back on the field next year.
"Our reserves have been pretty impressive in recent years and will certainly be going for another premiership.
"Rachel and Elly Weatherley have been busy strategic planning and having a bit of an overhaul of the netball department.
"It's been a long time between drinks for the netball, so going forward hopefully we see a bit more success there."
Boisdale-Briagolong players will begin pre-season training in coming weeks.