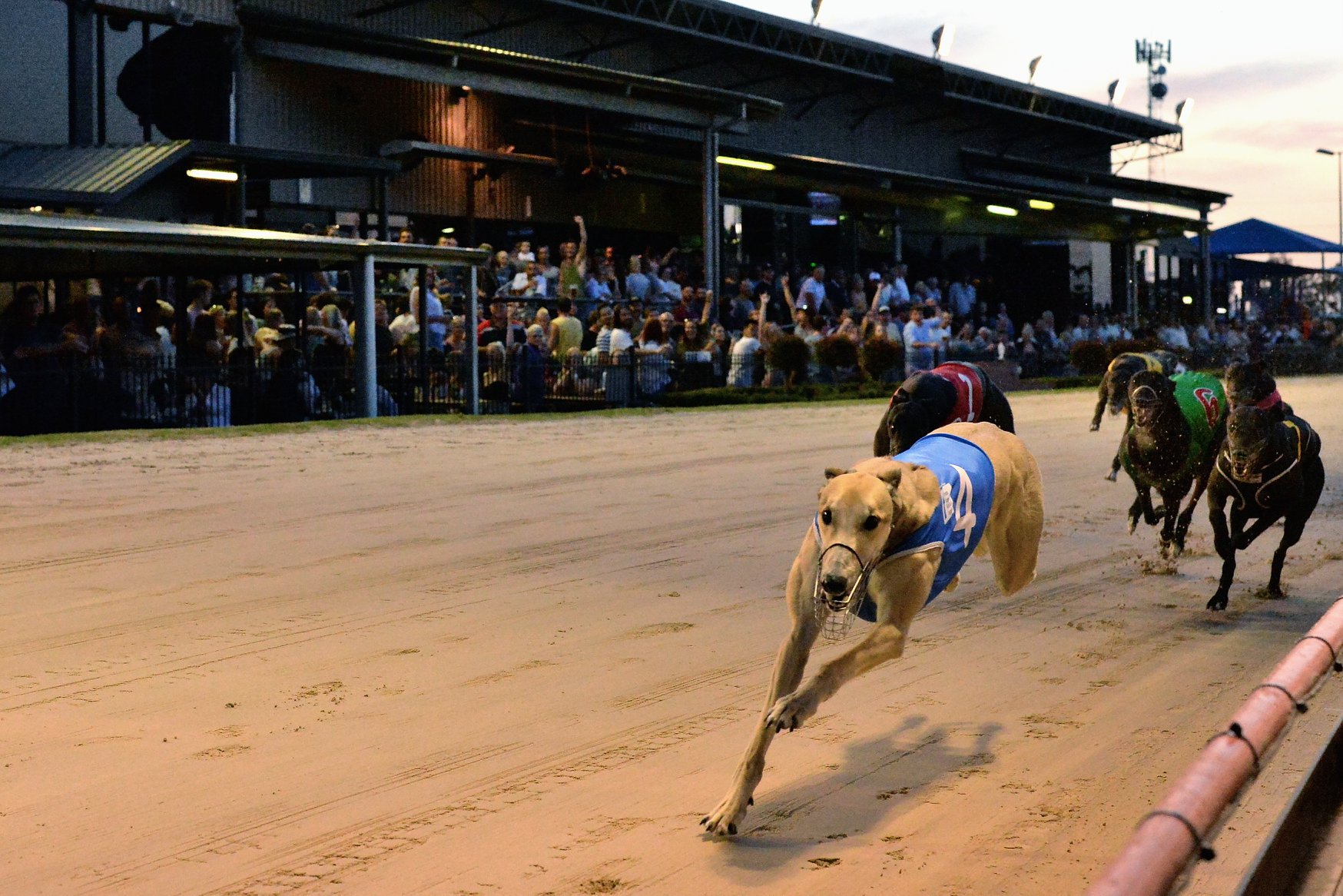 David Braithwaite
CATCH The Thief, trained at Briagolong by Matt Clark, finished seventh in the group on Topgun at The Meadows on Saturday night.
The greyhound had a luckless run, colliding with two other dogs soon after the start of the 525m event, and colliding again with Christo Bale on the first turn and the back straight.
Shima Shine led all the way to win for Andrea Dailly at Anakie.
ROSEDALE trainers Sharon-Lee and Jeff Chignell had a good night at Sandown Park on Thursday last week.
In a 515m grade five, Annie Rose benefitted from drawing box one, shooting out to a big lead and winning by eight lengths. Kennelmate Shantelle Rose finished third.
Kingfisher Rose finished third in a 515m mixed grade three and four.
In separate 515m grade five races, Kasey won and Sweet Demi came second for Bill McMahon at Darriman.
Got The Torque, trained by Robert Bean at Tinamba, placed third in another 515m grade five, while Lot Coin Babe came third in over 715m for Steve Spoljaric at Kilmany.
Earlier, Velocity Sunrise recorded back-to-back victories at Warragul for Boisdale trainer Dawn Johnston, winning a 400m grade five, a length ahead of Big Plans, trained at Gormandale by Kaylah Thorburn. Both dogs chased down Heidi Intention, who led most of the race, in the home straight.
Bomber's Wonder won another 400m grade five for Woodside trainer Geoff Green.

LAST Friday at Healesville, Klopp, trained by Steve Spoljaric at Kilmany, won a 350m maiden.
Three other locally-trained dogs won 350m grade races: Mad McEnroe for Sam Tyler at Boisdale, Nowhere Nathe for Tyllah Cornell at Seaspray, and No Tickles for Donald Rhodes at Heyfield.
MAD McEnroe returned to Healesville on Tuesday to win a 350m grade five, while Scorcher Ember, trained by Stephanie Tyler, won another 350m grade five.
That night, at Warragul, Madalia Champ, trained by John Connor at Rosedale, won a heat of the 400m grade five series. Woolybully Keats, trained by Wayne Boreland at Seaspray, and Suspense Rules, trained at Yarram by Brian Alford, advanced to this Tuesday night final after finishing second and third respectively in the same heat.
HA Ha MacGyver, trained by Des Douch at Maffra, won a 515m grade five at Sandown Park on Sunday following a quick start.
DOGS trained at Seaspray won races at Warragul on Monday. Senor Guru, trained by John Boreland, won a 400m maiden, while Rio Hustler, coming off a second placing at the track four days earlier, won a 460m grade five for Tyllah Cornell.